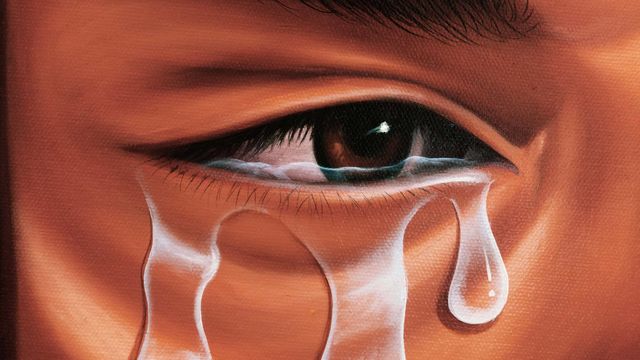 Made in L.A. 2020: a version
–

This is a past exhibition
The fifth iteration of the Hammer's acclaimed biennial bridges east and west with complementary presentations at the Hammer and
The Huntington
.
Works by 30 Los Angeles–based artists are presented at both institutions—two versions that make up the whole. The exhibition features new installations, videos, films, sculptures, performances, and paintings, many commissioned specifically for the exhibition.
Funded through the generosity of Los Angeles philanthropists and art collectors Jarl and Pamela Mohn, three awards totaling $150,000 are given to artists in the exhibition: the Mohn Award, the Career Achievement Award—both of which are selected by a professional jury—and the Public Recognition Award, which is determined through votes cast by visitors to the exhibition. Visitors vote at both exhibition locations. Learn about the award winners.
During the run of Made in L.A. 2020, members and visitors to the Hammer will receive passes granting free admission to The Huntington to view Made in L.A. 2020 in full.
Made in L.A. 2020 is organized by independent curators Myriam Ben Salah and Lauren Mackler, with the Hammer's Ikechukwu Onyewuenyi, assistant curator of performance.
Made in L.A. 2020 is organized by the Hammer Museum in partnership with The Huntington Library, Art Museum, and Botanical Gardens.

About the Curators
Myriam Ben Salah is a Tunisian-French curator and writer based in Paris. She has been in charge of special projects and public programs at Palais de Tokyo from 2009 to 2016, focusing especially on performance art, moving image, and publishing initiatives. She was recently the guest curator of the 10th edition of the Abraaj Group Art Prize in Dubai (2018), where she worked with winning artist Lawrence Abu Hamdan on a large-scale commission. In 2016, she was a curator-in-residence at Fahrenheit in Los Angeles. Ben Salah's recent projects encompass exhibitions, screening series, and performances organized at prominent international institutions including Lazaar Foundation in Tunis, the ICA in London, Beirut Art Center, Kunsthall Stavanger, Kadist Foundation in Paris and San Francisco, Pejman Foundation in Tehran, and DESTE Foundation in Athens. Ben Salah is currently the editor-in-chief of Kaleidoscope Magazine. She also co-edited F.A.Q., a periodical image-only magazine with artist Maurizio Cattelan, as well as FEB MAG, the publication of the Underground Museum in Los Angeles. Her writings have appeared in numerous international art publications and catalogues including Artforum, Mousse, and Numéro. She sits on the jury of Beirut Art Residency, SAM Art Project in Paris, and the Onassis Foundation Residency in Athens. She was part of the curatorial committee selecting emerging artists for Artissima (Turin) and is currently working on artist Neil Beloufa's first monograph book.
Lauren Mackler is a curator and writer based in Los Angeles. In 2010, she founded Public Fiction, a forum for staging exhibitions, performances, and programs by contemporary artists and writers, as well as a journal with the same mission in print. Mackler has organized Public Fiction exhibitions and catalogues at The Museum of Contemporary Art, Los Angeles (2012 and 2016); Artissima LIDO, Turin (2012); the Berkeley Art Museum (2013); Frieze Projects New York (2014); the Hammer Museum (2014); the MAK Center for Art and Architecture's Schindler House (2018); and the Museum of Contemporary Art Chicago (January 2019). She was up until recently the managing editor of Sublevel, the literary magazine housed in the CalArts School of Critical Studies, and has been on faculty at the School of Visual Arts in New York, the UCLA Graduate Department of Art, and Otis College of Art and Design. Mackler is a contributor to Artforum and various other publications. In 2015, she was awarded the Rome Prize by the American Academy in Rome.
Ikechukwu Casmir Onyewuenyi joined the Hammer as a curatorial assistant in May 2017. He is a Nigerian Australian curator and writer. His research interests dovetail across performance and performativity in new (digital) media, epistemology of the photographic image, and African aesthetics in the diaspora. Onyewuenyi has prior curatorial experience at Performa, The Kitchen, BRIC, and African Artist's Foundation, Lagos, among others. He maintains an ongoing writing practice, having profiled the likes of Maurizio Cattelan, Awol Erizku, Hassan Elahi, Simone Forti, Dana Michels, and Jo Ratcliffe for publications such as Afterimage: The Journal of Media Arts and Media Culture, ARTS.BLACK, BLOUIN ARTINFO, Carla, OnCurating, and Performa Magazine, among others. He has an M.A. in Curatorial Practice from the School of Visual Arts, New York and an M.S. in Clinical/Biological Health Psychology from the University of Pittsburgh.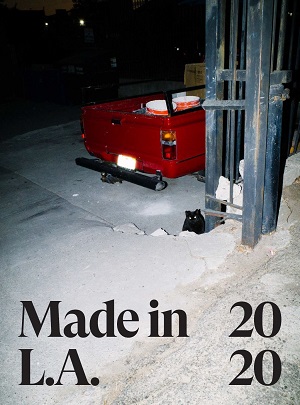 Dive deeper into Made in L.A. 2020: a version with the exhibition publication, available online in the Hammer Store.
Made in L.A. 2020: a version is presented by


The exhibition is made possible in part by the Mohn Family Foundation and members of the Hammer Circle. Major support is provided by Apple Music, Bill Hair, Mark Sandelson and Nirvana Bravo, Darren Star, The Fran and Ray Stark Foundation, UGG, and VIA Art Fund. Additional funding is provided by Emily and Teddy Greenspan, Michael Silver, Forest Hill Entertainment, and the Pasadena Art Alliance.
Made in L.A. 2020: a version is supported in part by an award from the National Endowment for the Arts.