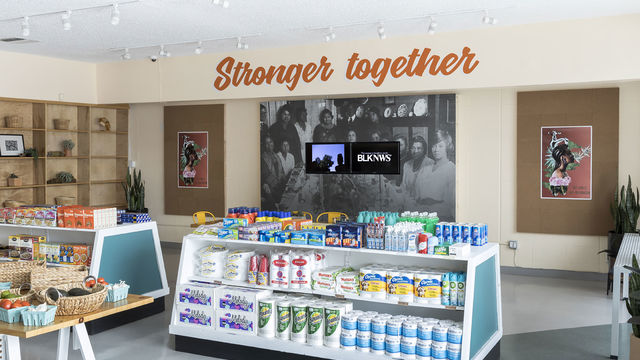 Made in L.A. Behind the Scenes: Art in Public Spaces
MONDAY JAN 25, 2021 5 PM PST
Join an exclusive behind-the-scenes look at the public works in Made in L.A. 2020! Curator Lauren Mackler, LAND executive director Laura Hyatt, and Made in L.A. artist SON. (Justen LeRoy) join Kelli Jackson from Hanks Mini Market and Arianne Edmonds from The J.L. Edmonds Project to discuss the power of place in this unique Hammer Member program. Don't miss this special opportunity to discover more about the public works that exist outside the Hammer and The Huntington!
This program is exclusive to Hammer members. Email [email protected] to RSVP, or if you have any questions.
The link to access this online program will be sent via email. Please contact [email protected] if you have any questions.