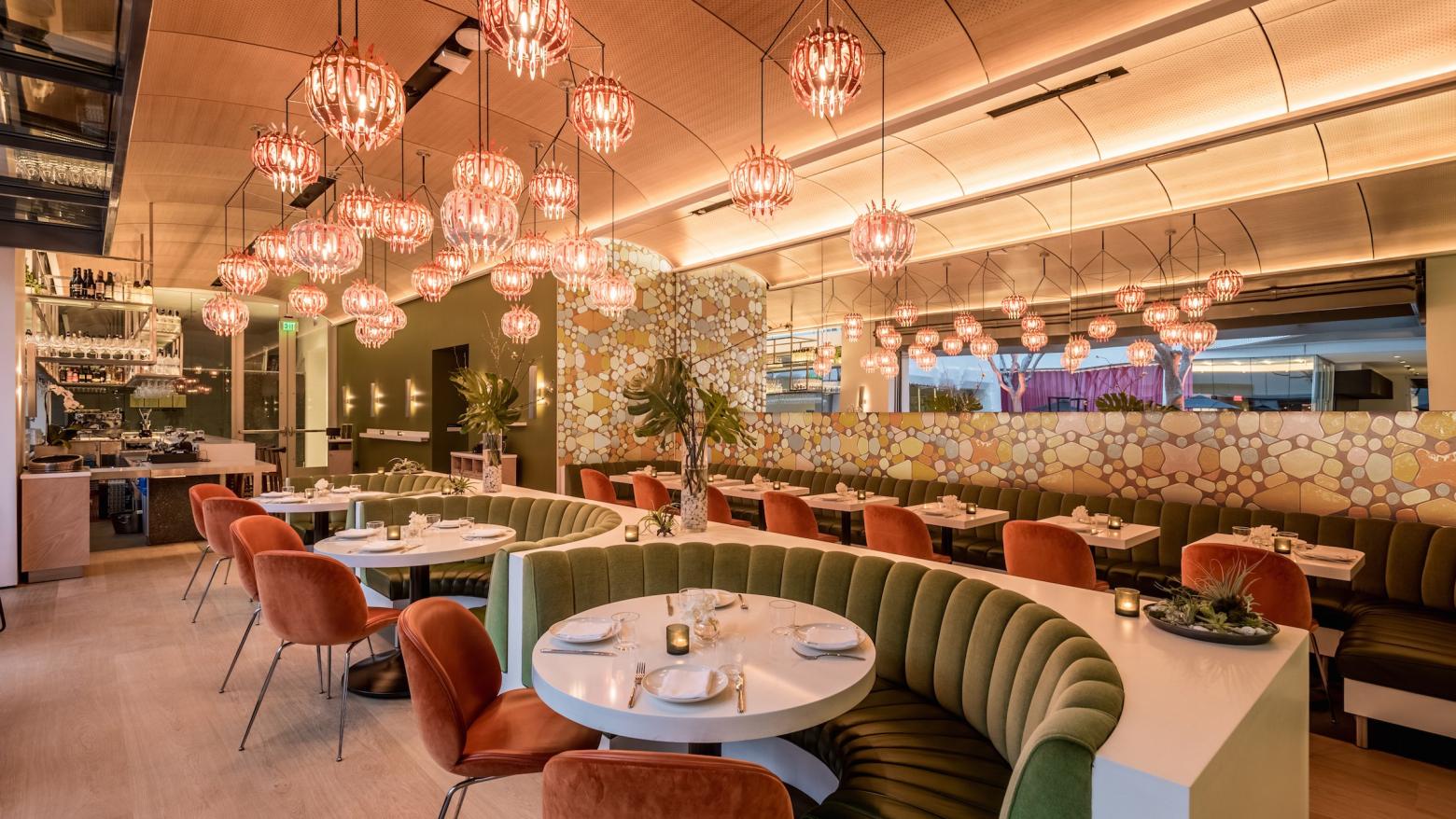 Audrey at the Hammer
NOW OPEN 
Audrey at the Hammer is the new restaurant at the Hammer Museum from restaurateur Soa Davies Forrest and chef Lisa Giffen. Set in the museum's courtyard, Audrey is a full-service restaurant with a full bar—ideal for a sit-down dinner or casual cocktails and a light daytime meal.
Audrey at the Hammer features elevated and soulful cooking with a contemporary Southern California feel and centered on the region's growing seasons. The menu emphasizes European flavors and techniques complemented by a full bar offering fresh, bright cocktails and a diverse wine list featuring small-production winemakers. The modern yet welcoming interior features a tile installation from renowned artist Jorge Pardo. 
The new restaurant, named for philanthropist and Hammer board member Audrey Irmas, is part of a multi-phase renovation and expansion of the Hammer Museum in collaboration with architect Michael Maltzan.
Hours
Tuesday–Saturday, 11 a.m.–11 p.m.
Sunday, 11 a.m.–5 p.m.
Closure notice: Audrey will be closed all day Saturday, February 1, 2020 in preparation for our Winter Exhibitions Opening Celebration. Audrey will also close at 3 p.m. on Sunday, February 2, 2020.
Late-night happy hour, 10% off at the bar
Tuesday–Saturday, 9-11 p.m.
Hammer members and UCLA students receive a 10% discount on their bill.
Visit the restaurant's website for menu and reservations, or email [email protected]