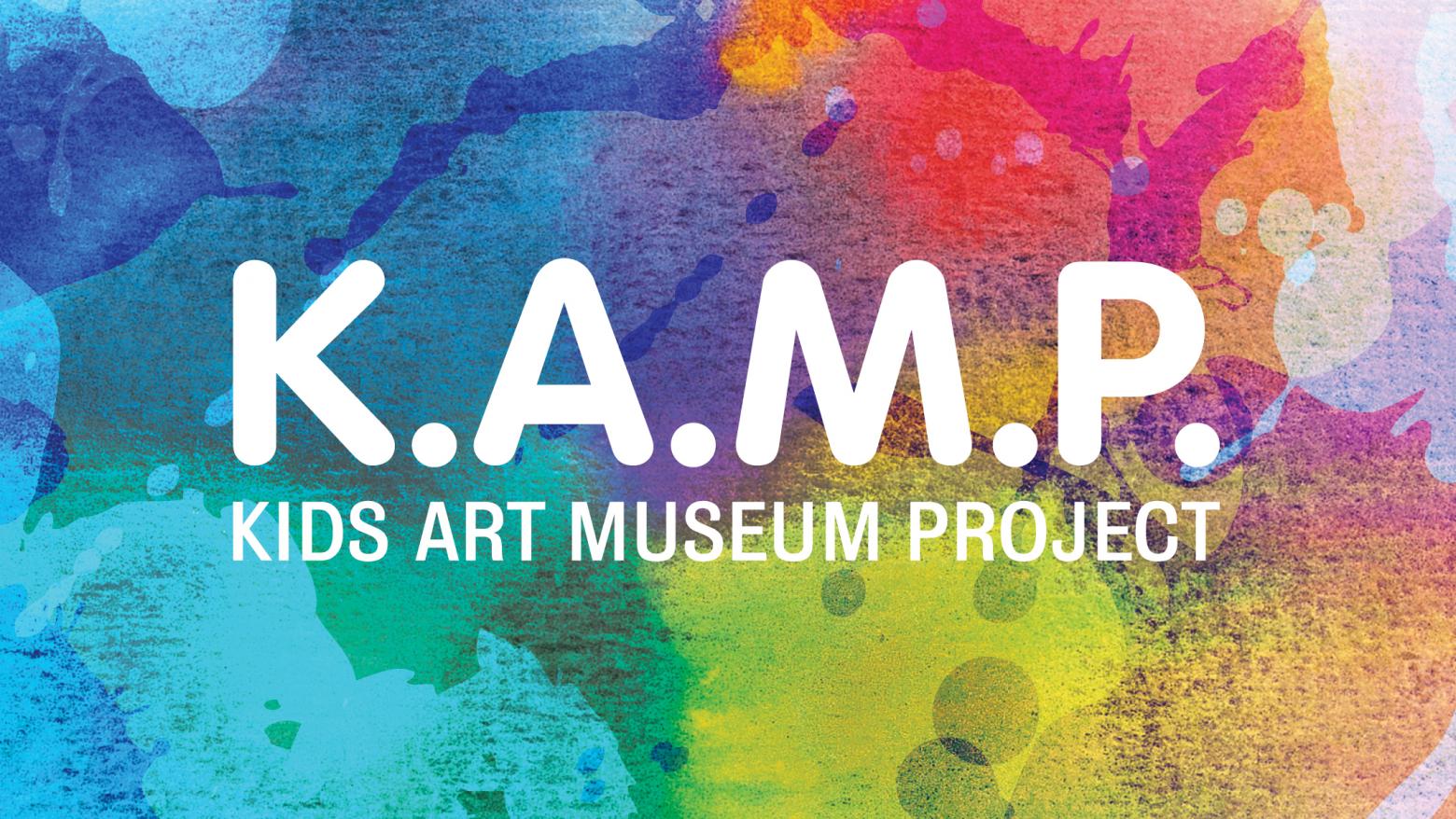 K.A.M.P. (KIDS ART MUSEUM PROJECT)
SUNDAY, MAY 19, 2019 | 10AM–2PM
Join the Hammer Museum for a fun-filled day of art-making, music, storytelling, and more!
 
K.A.M.P. is sold out. 
Limited tickets may be available at the door.
K.A.M.P. is a unique family fundraiser that provides kids of all ages the chance to be creative with Los Angeles-based artists. Each year, local artists host hands-on art workshops throughout the museum.
This year you and your family will make art with artists Math Bass, Alex Becerra, Louise Bonnet, Carolina Caycedo, Sam Falls, Haas Brothers, John Houck, Alex Israel, Patrick Jackson, Patrick Martinez, Lara Schnitger, Alake Shilling, Samantha Thomas, and Daniel Winter.
Some of our closest celebrity friends will be on hand to read their favorite children's stories. Readers include Elizabeth Chambers, Taye Diggs, Armie Hammer, Ki Hong Lee, Joe Manganiello, John Stamos, and Sofía Vergara.
Proceeds from K.A.M.P. provide essential support to Hammer Kids programs, which offer free events to over 60,000 children and families throughout the year.
If you would like more information about K.A.M.P., or would like to support this one-of-a-kind event, please contact us at [email protected] or call 310-443-7031.
Photos and video from K.A.M.P. 2018
Thank you to our 2019 K.A.M.P. Committee:
CO-CHAIRS
Brooke Kanter
Sarah McHale

BEST FRIENDS FOREVER
Mary Kitchen & Jon Orszag

BEST FRIENDS
The Brotman Foundation of California

SUPER FRIENDS
Gagosian
Ellen & Edward Schwarzman
Sotheby's
Leah & Steven Yari

FRIENDS
Stacen Berg
Mary Leigh Cherry & Tony de los Reyes
Gina Olivia & Magnus Edensvard
JoJo & Eric Fleiss
Heidi Hertel & Greg Hodes
Dana Garman Jacobsen & Jim Jacobsen
Brooke & Adam Kanter
Mali Kinberg
Jenny Eisenpresser Kwit & Alex Kwit
Heidi & Damon Lindelof
C.C. Marsh & David Beach
Sarah & Joel McHale
Sherry & Joel McKuin
Stephanie Morton-Millstein
Randi & Jeffrey Pollack
Emily & Jeremy Steckler
Kristina & Tyler Stonebreaker
Maria & Danny Sussman
Esther Kim Varet & Joseph Varet
Lily Johnson White
Alissa & Jordan Zachary
 

SUPPORTERS
Maria Arroyo
Heather & Jason Axe
Barbara Belzberg
Richard Buckley & Tom Ford
Carol Cheng-Mayer & Brett Mayer
Kasey Crown & David Comfort
Wendy Dembo
Sarah & Carlton DeWoody
Andrea Dunlop
Talia & Tyler Friedman
Jane Glassman
Shamali Golea
Leta Grzan
Alan Hergott & Curt Shepard
Souris Hong
Karen Isaac
Tara Kole & Michael Dore
Marnie & Jeff Schwartz
Angela & Sean Robins
Lois Rosen
Stacy & John Rubeli
Jennifer Simchowitz
The Sush Family
Lauren & Benedikt Taschen
Niki Vale
Michelle Vick & Scott Greenberg
Lexi Wald
Lena Wald & Jon Fries