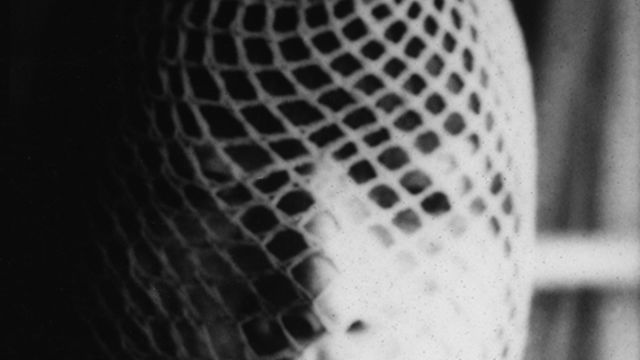 Public Engagement
Music & Performance
Doubled
to

This is a past program
In a meditation on togetherness, Chilean artist Cecilia Vicuña invites the public to use wool to wrap themselves as gifts to one another. The artist then weaves everyone into a collective body. The action is followed by an undoing of the weaving and a collective conversation. Conceived in the 1970s, this is the first time the work will be publicly realized.
Doubled
Domingo 17 de septiembre de 12 a 1:30 p.m.
Meditando sobre la unión, la artista chilena Cecilia Vicuña invita al público a tejerse unos a otros convirtiéndose en regalo de los demás al formar un cuerpo colectivo que luego se desteje dando lugar a una conversación comunal. Concebida en los años setenta, esta obra se realizará en público por primera vez.
Radical Women: Latin American Art, 1960-1985 is organized by the Hammer Museum, Los Angeles, as part of Pacific Standard Time: LA/LA, an initiative of the Getty with arts institutions across Southern California. The exhibition is guest curated by Cecilia Fajardo-Hill, Andrea Giunta with Marcela Guerrero former curatorial fellow, in collaboration with Connie Butler, chief curator, Hammer Museum.
Radical Women: Latin American Art, 1960–1985 is made possible through lead grants from the Getty Foundation.
Major funding is provided by the Diane and Bruce Halle Foundation and Eugenio López Alonso. Generous support is provided by the Vera R. Campbell Foundation, Marcy Carsey, Betty and Brack Duker, Susan Bay Nimoy, and Visionary Women.
Additional support is provided by the Radical Women Leadership Committee and the Friends of Radical Women.

Media sponsorship is provided by Cultured magazine, KCET, and KCRW 89.9 FM.