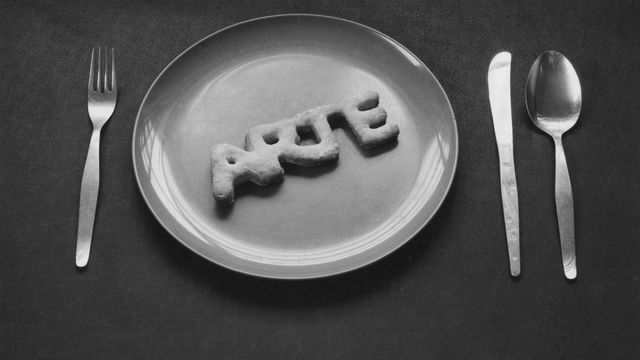 Music & Performance
Public Engagement
Biscoito Arte
to

This is a past program
In a ritual of celebration for the exhibition Radical Women, visitors are invited to consume cookies in the shape of the word Arte, the Portuguese term for "art." Brazilian artist Regina Silveira, who first performed the work in 1976, will be present for this special reenactment.
Cookie mold courtesy of the artist and Galeria Luisa Strina, São Paulo.
Biscoito Arte
Sábado 16 de septiembre de 8 a 11 p. m.
En un ritual de celebración de la exposición Radical Women, se invita a los visitantes a comer galletas en la forma de la palabra Arte. La artista brasileña Regina Silveira, quien realizó esta performance por primera vez en 1976, estará presente para esta reactivación.
El molde para las galletas fue facilitado por gentileza de la artista y de la Galeria Luisa Strina de São Paulo.
Radical Women: Latin American Art, 1960-1985 is organized by the Hammer Museum, Los Angeles, as part of Pacific Standard Time: LA/LA, an initiative of the Getty with arts institutions across Southern California. The exhibition is guest curated by Cecilia Fajardo-Hill, Andrea Giunta with Marcela Guerrero former curatorial fellow, in collaboration with Connie Butler, chief curator, Hammer Museum.
Radical Women: Latin American Art, 1960–1985 is made possible through lead grants from the Getty Foundation.
Major funding is provided by the Diane and Bruce Halle Foundation and Eugenio López Alonso. Generous support is provided by the Vera R. Campbell Foundation, Marcy Carsey, Betty and Brack Duker, Susan Bay Nimoy, and Visionary Women.
Additional support is provided by the Radical Women Leadership Committee and the Friends of Radical Women.

Media sponsorship is provided by Cultured magazine, KCET, and KCRW 89.9 FM.