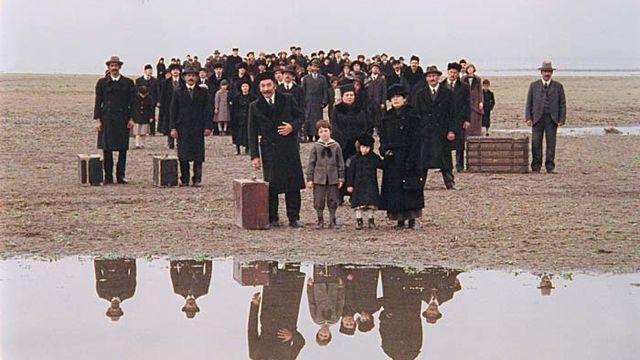 The Weeping Meadow
SUN NOV 13, 7 PM
Part of the series Landscapes of Time: The Films of Theo Angelopoulos. Free registration at cinema.ucla.edu.
Presented by the UCLA Film & Television Archive and the UCLA Stavros Niarchos Foundation Center for the Study of Hellenic Culture, with the collaboration of the UCLA Center for European and Russian Studies.
A family history told in wide shot, The Weeping Meadow spans the turbulent decades between 1919 and the end of the Greek Civil War in 1949 as they buffet the lives of Eleni (Alexandra Aidini) and her adoptive brother and lover Alexis (Nikos Poursanidis). Taken in by Alexis' family, Eleni and Alexis fall in love and flee his oppressive father with the help of itinerant musicians touring the country as it descends into war and chaos. Intended as the first installment in a trilogy of Greek history and with its clear echoes of The Traveling Players (1975), The Weeping Meadow feels like a summing up by a director who thought of his films as chapters in one continuous story.
(2004, dir. Theo Angelopoulos, 35mm, color, 163 min.)