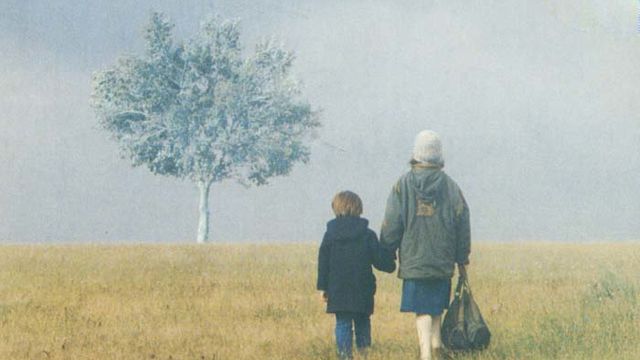 Landscape in the Mist
FRI OCT 14, 7:30 PM
Part of the series Landscapes of Time: The Films of Theo Angelopoulos. Free registration at cinema.ucla.edu.
Presented by the UCLA Film & Television Archive and the UCLA Stavros Niarchos Foundation Center for the Study of Hellenic Culture, with the collaboration of the UCLA Center for European and Russian Studies.
A young girl and her brother run away to find the father they've never met in Germany. Ducking train conductors and hitching rides, they're befriended by Orestes, a young man working with a troupe of traveling actors before his compulsory military service. Theo Angelopoulos conceived the children's journey as a modern fairytale, albeit one marked as much by darkness as wonder. As they seek a father displaced by economics, their encounters reveal a whole generation set adrift, waiting in limbo. The final installment in Angelopoulos' "Trilogy of Silence," this was his eighth feature and the first to find theatrical distribution in the United States.
(1988, dir. Theo Angelopoulos, 35mm, color, 127 min.)