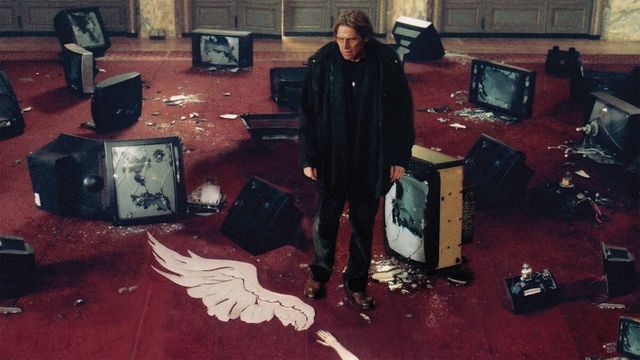 The Dust of Time
SUN NOV 20, 7 PM
Part of the series Landscapes of Time: The Films of Theo Angelopoulos. Free registration at cinema.ucla.edu.
Presented by the UCLA Film & Television Archive and the UCLA Stavros Niarchos Foundation Center for the Study of Hellenic Culture, with the collaboration of the UCLA Center for European and Russian Studies.
In a direct reference to Ulysses' Gaze, The Dust of Time follows a filmmaker named A (here played by Willem Dafoe) on a journey to make a film about his parents. Moving between past and present, memory and history, fiction and reality, the film spans the second half of the 20th century as A traces his parents' émigré story from Russia and the death of Stalin to the U.S., Canada and then Germany while grappling with the disappearance of his own daughter. The second film in a planned trilogy that began with The Weeping Meadow (2004), The Dust of Time is Theo Angelopoulos' final completed feature.
(2008, dir. Theo Angelopoulos, 35mm, color, 133 min.)