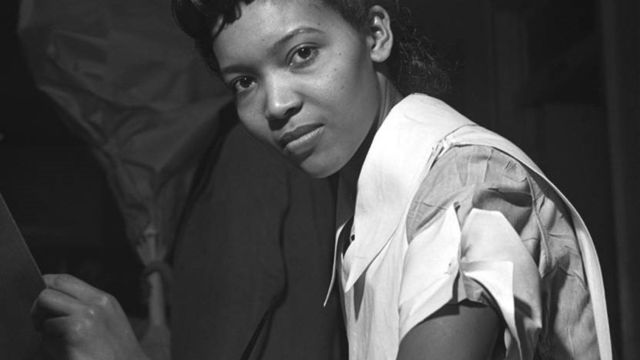 Simone Leigh
SATURDAY & SUNDAY, JAN 7 & 8, 2017, 3:00PM–5:00PM
Saturday, January 7, 3–5 p.m.
Public gathering with DJ Jack Davey
Sunday, January 8, 3–5 p.m.
On the final weekend of her Hammer Project exhibition, Simone Leigh is joined by Rizvana Bradley, assistant professor of film and media studies and African-American studies at Yale, for a performative lecture. Leigh and Bradley will engage in an improvisational exchange about black radical political, literary, and artistic traditions. Inspired in part the Black Panther Party's community outreach focused on self-determination, Leigh's recent work in social practice refers to historical instances where people, especially women of color, operated in secret to exchange knowledge, politically organize, and empower each other in the face of class and racial inequity.
This program is part of the Hammer's Bureau of Feminism initiative.
Attending this program?
ALL HAMMER PROGRAMS ARE FREE
Location: Annex
Ticketing: This drop-in program is not ticketed.
Parking: Under the museum, $6 flat rate on the weekends. Cash only.
In Real Life is supported by Catherine Glynn Benkaim and Barbara Timmer.
Image: Lydia Monroe of Lingold, Louisiana, a student nurse at Provident Hospital in Chicago, IL. Photograph from the Office of War Information booklet, Negores and the War, The Schomburg Archives.