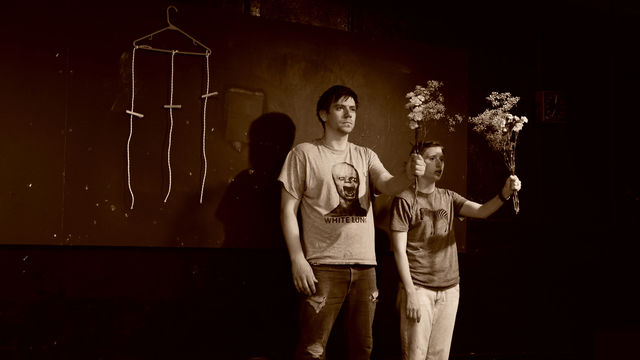 Tim Reid
SEP 27 & DEC 13, 2016; JAN 4 & 25, 2017
In Real Life: Studio provides a glimpse into the working processes of artists. Throughout the fall a select group of artists utilizes spaces in the museum to convene and rehearse new material, including theater, dance, music, and performance. While some artists and collectives will simply discuss or workshop material, others will produce a new project from rehearsal to final performance. 
Biography
Tim Reid is a writer, theater-maker, and performer. He has been an ensemble member with The Neo-Futurists in Chicago since 2008, writing and performing for their long-running late night show Too Much Light Makes The Baby Go Blind. He is an original member of the Los Angeles-based Wet The Hippo, which has toured California, Las Vegas, and Chicago. In Los Angeles he has performed at Highways, Pieter, REDCAT, Night Gallery, various comedy venues, and is currently developing a piece at PAM Residencies with Meg Whiteford. On the 3rd Street Promenade in Santa Monica, he stood in the sun for an hour holding a sugar cone with two scoops of ice cream until it had melted completely. He has an MFA from CalArts in Writing and Critical Studies.
Attending this program?
ALL HAMMER PROGRAMS ARE FREE
Location: Courtyard
Ticketing: This drop-in program is not ticketed.
Parking: Under the museum. Rates are $6 for the first three hours with museum validation, and $3 for each additional 20 minutes, with a $20 daily maximum. Cash only. 
In Real Life: Studio is a Public Engagement project organized by January Parkos Arnall, curatorial associate, Public Engagement.
The Hammer Museum's Public Engagement program is supported, in part, by the Los Angeles County Board of Supervisors through the Los Angeles County Arts Commission.