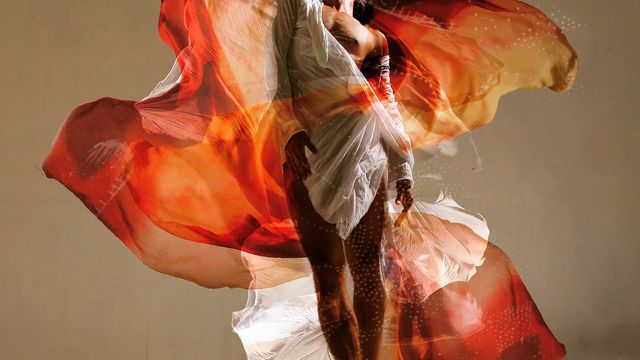 Jeremy Hahn
SEP 15, 21, 29 & 30, 2016; DEC 21 & 22, 2016
In Real Life: Studio provides a glimpse into the working processes of artists. Throughout the fall a select group of artists utilizes spaces in the museum to convene and rehearse new material, including theater, dance, music, and performance. While some artists and collectives will simply discuss or workshop material, others will produce a new project from rehearsal to final performance. 
Project statement
Saturn
A celestial body in the form of a nonlinear autobiographical poem.
Ellipsis, ellipsis, ellipsis…
He'll kiss your hand tenderly
beg to you from the corner
slice like razors from a golden cape
and spin as a orb of light out of a crack in the roof. 
A search for liberation.
—Jeremy Hahn
Biography
Interdisciplinary movement artist Jeremy Hahn possesses an extensive background in the performing and visual arts. Hahn is an active choreographer, performer, and educator of dance and movement improvisation based in Los Angeles. He is an award-winning choreographer and performer creating works of contemporary dance theatre, site-specific interactive performance, and performance art.  He is a founding member of Efflorescence, a Los Angeles based performance collective who is dedicated to the collaborative process, social engagement and the creation of an interdisciplinary arts event: PRISM.  As a performing artist he has performed at venues and events such as The John F Kennedy Center for the Performing Arts, The Los Angeles Music Center, Grand Park, Lightning in a Bottle, Electric Daisy Carnival, The Echoplex, play, and LACMA. Jeremy has performed in notable works by Bill T. Jones, Doug Varone and David Dorfman and has also had the honor of working with Loretta Livingston and Dancers, Invertigo Dance Theatre, Lucent Dossier Experience, The Industry and many others. He holds an MFA in Dance from California State University, Long Beach and is currently on faculty teaching dance at Cal Poly Pomona and Santa Ana College.   
Attending this program?
ALL HAMMER PROGRAMS ARE FREE
Location: Courtyard
Ticketing: This drop-in program is not ticketed.
Parking: Under the museum. Rates are $6 for the first three hours with museum validation, and $3 for each additional 20 minutes, with a $20 daily maximum. Cash only. 
In Real Life: Studio is a Public Engagement project organized by January Parkos Arnall, curatorial associate, Public Engagement.
The Hammer Museum's Public Engagement program is supported, in part, by the Los Angeles County Board of Supervisors through the Los Angeles County Arts Commission.