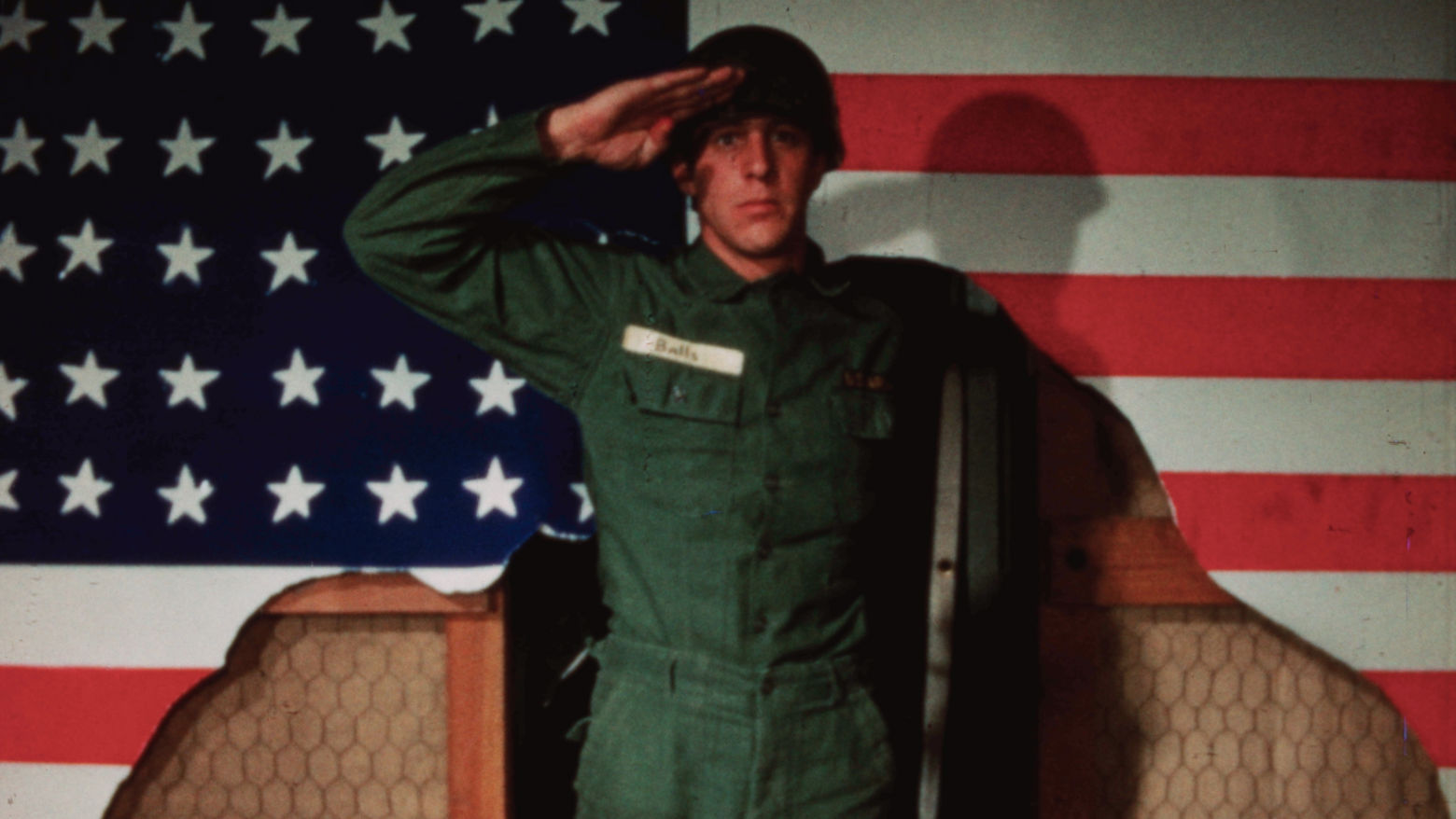 UCLA Student Films: 1960s–1970s
Saturday
Nov 23, 2019
07:30 PM
Popular culture, manifested in rock music and movies, increasingly became a subject for student filmmakers wishing to create an ironic distance between themselves and the work of the entertainment industry. The counterculture embraced outsiders who were victims of social norms, and also sought alternative lifestyles that eschewed the norms of mainstream society.
Program 1
UCLA Fine Arts Presents (Gary Essert, 1965) 
Coming Soon (Bill Norton, 1966) 
Opus One (Colin Higgins, 1968) 
Truly Right (Bill Norton, Steve Rosen, 1968)
Fly Away (Bill Kerby, 1968) 
Yin and Yang (Laurence Davis, 1966) 
Two-Stroke City (Eric Thiermann, 1970) 
Wendy (Don Goodman, 1966) 
I Lost It at the Movies (Diana Gould, 1967) 
Light Years (J. David Wyles, 1966)
KM 400 (David Macdougall, 1966)
 
Program 2
Ella (Alberto Giraldo, 1965) 
I Don't Know (Penelope Spheeris, 1970) *
Punkin (Gail Falkenberg, 1970)
Free Growth (Alan Gorg, 1970)
Preserved by the Academy Film Archive. Print courtesy of the Academy Film Archive.
Films provided by UCLA Film & Television Archive (unless otherwise noted). Total running time: 174 min.
ATTENDING THIS PROGRAM?
Ticketing: Archive tickets are $9 general admission and free for UCLA students. Advance tickets are available on the Film & Television Archive website. Please review the Archive's ticketing policy.
Parking: Parking is available under the museum. Rates are $7 for the first three hours with museum validation, and $3 for each additional 20 minutes, with a $20 daily maximum. There is a $7 flat rate after 6 p.m. on weekdays, and all day on weekends. Cash only. 
Restaurant: Enjoy a meal or drink before or after the program at our restaurant Audrey. Members and UCLA students receive 10% off. A late-night happy hour offers 10% off at the bar Tuesday–Saturday, 9–11 p.m.
Read our food, bag check, and photo policies.