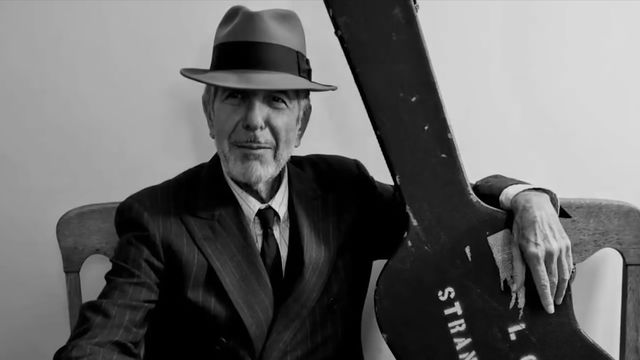 Summer Night Cinema: "Hallelujah: Leonard Cohen, A Journey, A Song"
The Hammer, KCRW, and the UCLA Film & Television Archive present Summer Night Cinema. 
Tuesdays this summer, make a night of it at the Hammer with after hours gallery access, drinks and bar bites at Lulu, and free film screenings. Galleries will be open until the films begin at 7:30 p.m.
Summer Night Cinema is presented by Carla Emil and Rich Silverstein.
Screening: "Hallelujah: Leonard Cohen, A Journey, A Song"
Post-screening Q&A with KCRW's Chris Douridas and directors Daniel Gellar & Dayna Goldfine.
Hallelujah: Leonard Cohen, A Journey, A Song is a definitive exploration of singer-songwriter Leonard Cohen as seen through the prism of his internationally renowned hymn "Hallelujah." This feature-length documentary weaves together three creative strands: The songwriter and his times; the song's dramatic journey from record label reject to chart-topping hit; and moving testimonies from major recording artists for whom "Hallelujah" has become a personal touchstone.
Approved for production by Leonard Cohen just before his 80th birthday in 2014, the film accesses a wealth of never-before-seen archival materials from the Cohen Trust including Cohen's personal notebooks, journals and photographs, performance footage, and extremely rare audio recordings and interviews with Cohen, John Cale, Brandi Carlile, Eric Church, Judy Collins, Bob Dylan, Sharon Robinson, Regina Spektor, and Rufus Wainwright.
(2022, dir. Daniel Gellar & Dayna Goldfine, DCP, color, 115 min.)
Hammer Channel includes 1,000+ talks, performances, artist profiles, and more. Search, clip, and share topics ranging from politics and activism to art, film, and literature.
Captions and full transcripts are available on Hammer Channel.