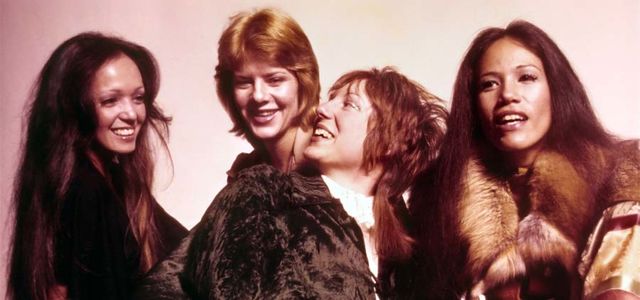 Summer Night Cinema: "Fanny: The Right to Rock"
The Hammer and the UCLA Film & Television Archive present Summer Night Cinema. 
Tuesdays this summer, make a night of it at the Hammer with after hours gallery access, drinks and bar bites at Lulu, and free film screenings. Galleries will be open until the films begin at 7:30 p.m.
Summer Night Cinema is presented by Carla Emil and Rich Silverstein.
Screening: "Fanny: The Right to Rock"
"Revivify Fanny. And my work is done."
- David Bowie
Sometime in the 1960s, in sunny Sacramento, two Filipina-American sisters got together with other teenage girls to play music. Little did they know their garage band would evolve into the legendary rock group Fanny, the first all-women band to release an LP with a major record label (Warner/Reprise, 1970). Despite releasing five critically acclaimed albums over five years, touring with famed bands from Slade to Chicago and amassing a dedicated fan base of music legends including David Bowie, Fanny's groundbreaking impact in music was written out of history...until the bandmates reunited 50 years later with a new rock record deal.
With incredible archival footage of the band's rocking past intercut with its next chapter releasing a new LP today, the film includes interviews with a large cadre of music icons, including Def Leppard's Joe Elliott, Bonnie Raitt, The Go-Go's Kathy Valentine, Todd Rundgren, The Runaways' Cherie Currie, Lovin' Spoonful's John Sebastian, The B52's Kate Pierson, Charles Neville, and David Bowie guitarist and bassist Earl Slick, and Gail Ann Dorsey. Fighting early barriers of race, gender and sexuality in the music industry, and now ageism, the incredible women of Fanny are ready to claim their hallowed place in the halls of rock 'n' roll fame.
(2021, dir. Bobbi Jo Hart, color, 96 min.)