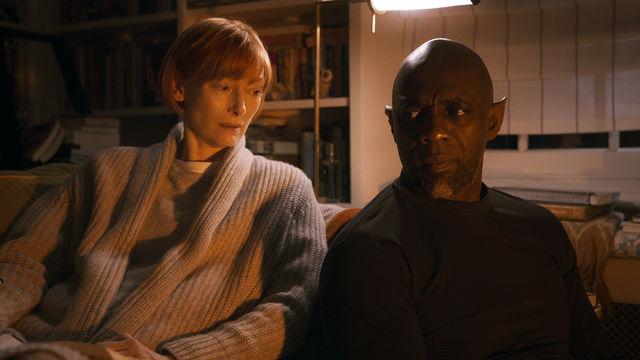 Summer Night Cinema: "Three Thousand Years of Longing"
TUE AUG 23, 7:30 PM
The Hammer, KCRW, and the UCLA Film & Television Archive present Summer Night Cinema. 
Tuesdays this summer, make a night of it at the Hammer with after hours gallery access, drinks and bar bites at Lulu, and free film screenings. Galleries will be open until the films begin at 7:30 p.m.
Summer Night Cinema is presented by Carla Emil and Rich Silverstein.
Screening: "Three Thousand Years of Longing"
Dr Alithea Binnie (Tilda Swinton) is an academic—content with life and a creature of reason. While in Istanbul attending a conference, she happens to encounter a Djinn (Idris Elba) who offers her three wishes in exchange for his freedom. This presents two problems. First, she doubts that he is real and, second, because she is a scholar of story and mythology she knows all the cautionary tales of wishes gone wrong. The Djinn pleads his case by telling her fantastical stories of his past. Eventually she is beguiled and makes a wish that surprises them both.
(2022, dir. George Miller, DCP, color, 108 min.)