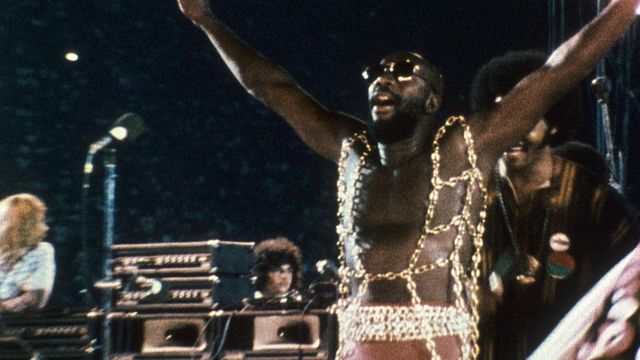 Summer Night Cinema: "Wattstax"
The Hammer and the UCLA Film & Television Archive present Summer Night Cinema. 
Tuesdays this summer, make a night of it at the Hammer with after hours gallery access, drinks and bar bites at Lulu, and free film screenings. Galleries will be open until the films begin at 7:30 p.m.
Summer Night Cinema is presented by Carla Emil and Rich Silverstein.
Screening: "Wattstax"
This documentary captures an all-day concert at the 1972 Watts Summer Festival with performances by Stax Records artists including Isaac Hayes, Rufus Thomas, and The Staples Singers.
Featuring highlights of a seven-hour concert for an audience of over 100,000 people at the Los Angeles Memorial Coliseum in the summer of 1972, along with on-the-street interviews and comedian Richard Pryor at his peak, this amazing documentary film celebrates a mammoth musical event, the seventh annual Watts Summer Festival. Performers include Isaac Hayes, The Dramatics, Luther Ingram, The Staple Singers, Rufus Thomas, The Emotions, Albert King, and many more.
(1973, dir. Mel Stuart, color, 103 min.)