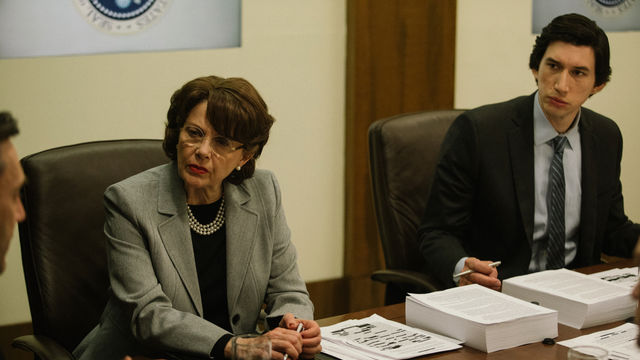 The Report, with director Scott Z. Burns
The Report, with director Scott Z. Burns and Annette Bening
Longtime Steven Soderbergh screenwriter Scott Z. Burns brings his incisive storytelling to one of the most pressing political affairs of our time. Adam Driver stars as the unwavering Senate staffer Daniel Jones charged with leading the investigation into the CIA's post-9/11 detention and interrogation programs. This docudrama procedural—which winds from Capitol Hill to Iraq War–era black sites—sheds exceptional insight into the investigation thanks to the involvement of Mr. Jones, and forms an unprecedented visual narrative of a period made indelible by images of prisoner abuse at Abu Ghraib. The Report reaffirms the urgency of film and media to give voice to those seeking truth and accountability in this era of fake news.
The Report. 2019. USA. Directed and written by Scott Z. Burns. With Adam Driver, Annette Bening, Jon Hamm. 119 min.
Q&A with director Scott Z. Burns, moderated by La Frances Hui to follow.
Tickets
$20 General admission
$10 Hammer Members with a valid discount code
Refunds cannot be provided