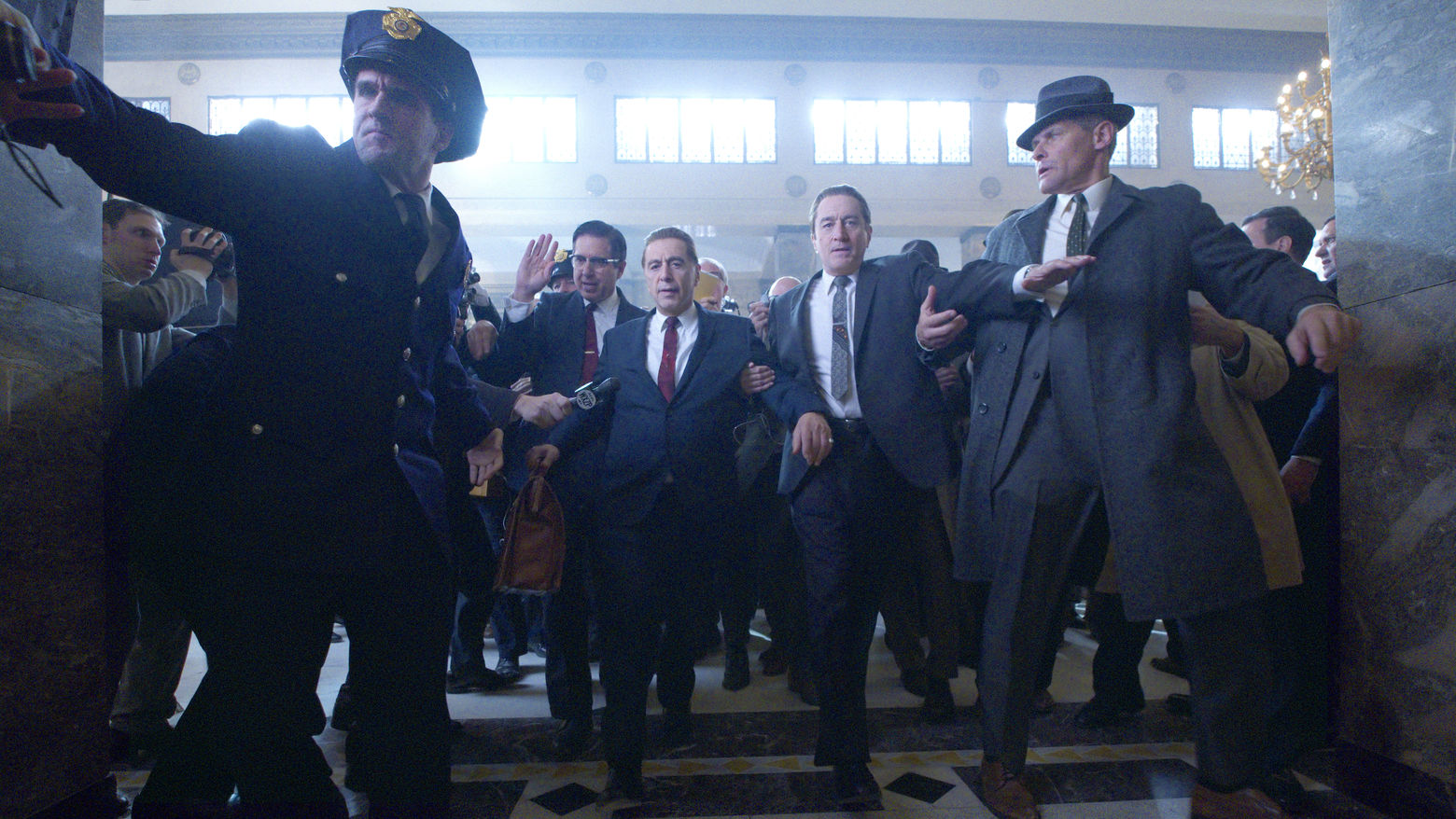 The Irishman, with Sebastian Maniscalco
Wednesday
Dec 11, 2019
7:30 PM
Forgoing his trademark flashy camerawork, music cues, and intricate montages, Martin Scorsese delivers a somber masterpiece in The Irishman. Working from Steve Zaillian's script (itself adapted from Charles Brandt's book I Heard You Paint Houses), Scorsese deftly weaves together multiple, decade-spanning story lines, all centered around Frank Sheeran (Robert De Niro), a Philadelphia mob hit man who finds himself at the intersection of crime and power in mid-20th-century America. Sheeran works his way up the organized crime food chain, from union driver to working for boss Russel Bufalino (a mesmerizing Joe Pesci) to bodyguard and mob liaison for Jimmy Hoffa (Al Pacino). Joy, ostensibly derived from the ever-present envelopes of cash, or the layers of family that insulate each man, is almost completely absent from the characters' lives. The film's final third is an expertly crafted elegy to the loneliness of the aged gangster.
The Irishman. 2019. Directed by Martin Scorsese. Written by Steve Zaillian. With Robert DeNiro, Joe Pesci, Al Pacino. 209 min.
Sebastian Maniscalco introduces the film.
Tickets
$20 General admission
$10 Hammer Members with a valid discount code
Refunds cannot be provided
MoMA Contenders 2019 is organized by The Museum of Modern Art, New York. This film program is organized by Rajendra Roy, the Celeste Bartos Chief Curator of Film, and Sean Egan, Senior Producer, Film Exhibitions and Projects, The Museum of Modern Art, New York.
The Hammer Museum's presentation is made possible by The Billy and Audrey L. Wilder Foundation.
Media sponsorship is provided by The Hollywood Reporter.