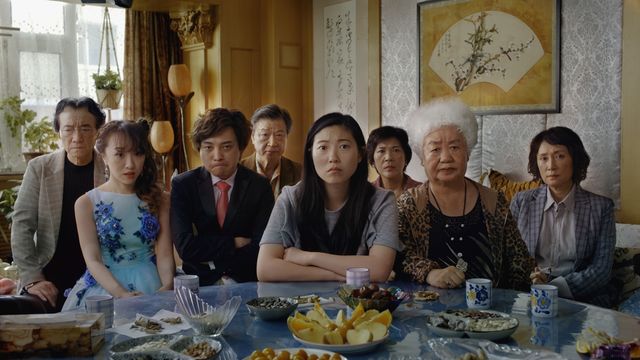 The Farewell, with director Lulu Wang
The Farewell, with director Lulu Wang and Roxane Gay
Based on true events that unfolded after director Lulu Wang's grandmother Nai Nai was diagnosed with cancer, her second feature film is a rare convergence of intimate storytelling, accomplished filmmaking, and undeniable sincerity. Upon learning of Nai Nai's near-fatal diagnosis, following with Chinese tradition, the family decides it is best to keep the news from her. After spending the majority of her life in the United States, Billi (a piercing performance by Awkwafina) is frustrated by this choice to withhold information. Her anxiety builds as her family returns to China for a "fake" wedding to gather the family once more before Nai Nai's death. Equally humorous and heartfelt, The Farewell is a testament to the strength of family across generations, countries, and ideologies. 
The Farewell. 2019. USA. Directed and written by Lulu Wang. With Awkwafina, Shuzhen Zhao, Diana Lin. 100 min.
Q&A with director Lulu Wang, moderated by Roxane Gay to follow.
Tickets
$20 General admission
$10 Hammer Members with a valid discount code
Refunds cannot be provided.