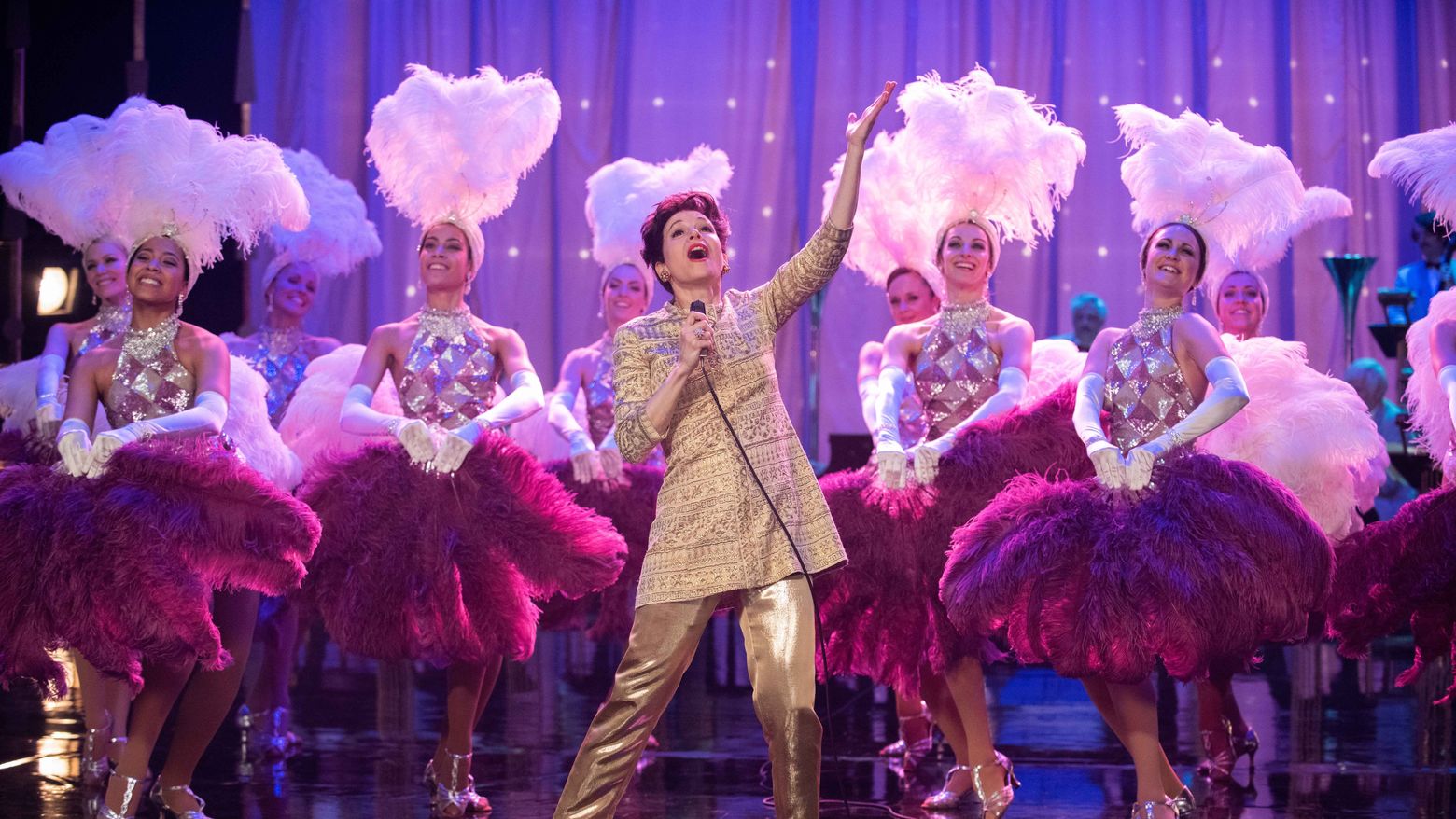 Judy, with Renée Zellweger
Monday
Dec 16, 2019
7:30 PM
What becomes a legend most? In this case, a soaring homage by a brilliant actor delivering her best performance in years. Renée Zellweger never mimics Judy Garland in this adaptation of the stage play End of the Rainbow, rather she channels the collected rage and passion of a child prodigy whose life has always been shaped by the men around her, but whose talent is hers alone. At turns heartbreaking and exuberant, Judy is at its most powerful with Zellweger on stage, spotlighted and singing her heart out for all the love and loves lost in the too-short life of Ms. Judy Garland. 
Judy. 2019. USA. Directed by Rupert Goold. With Renée Zellweger, Jessie Buckley, Finn Wittrock. 118 min.
Q&A with Renee Zellweger to follow.
Tickets
$20 General admission
$10 Hammer Members with a valid discount code
Online ticket sales have closed. A limited number of tickets may be available at the museum on the night of the program on a first come, first served basis.
Refunds cannot be provided
MoMA Contenders 2019 is organized by The Museum of Modern Art, New York. This film program is organized by Rajendra Roy, the Celeste Bartos Chief Curator of Film, and Sean Egan, Senior Producer, Film Exhibitions and Projects, The Museum of Modern Art, New York.
The Hammer Museum's presentation is made possible by The Billy and Audrey L. Wilder Foundation.
Media sponsorship is provided by The Hollywood Reporter.