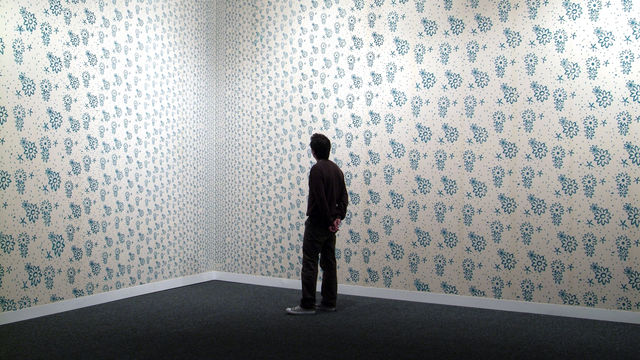 All of this and nothing
–

This is a past exhibition
All of this and nothing is the sixth in the Hammer Museum's biennial invitational exhibition series, which highlights work of Los Angeles-based artists, both established and emerging, alongside a number of international artists. All of this and nothing features more than 60 works, much of it created for the exhibition, by fourteen artists: Karla Black, Charles Gaines, Evan Holloway, Sergej Jensen, Ian Kiaer, Jorge Macchi, Dianna Molzan, Fernando Ortega, Eileen Quinlan, Gedi Sibony, Paul Sietsema, Frances Stark, Mateo Tannatt and Kerry Tribe.
The first major exhibition at the Hammer to be curated jointly by the museum's chief curator, Douglas Fogle and senior curator Anne Ellegood, this exhibition presents a wide range of media including painting, sculpture, drawing, installation, sound, performance, and the moving image. The artists explore fundamental questions about our experiences of existing in the world and in the potential for art to reveal the mysterious and the magical. Reaching beyond exclusively visual references, many works incorporate aspects of music, literature, science, mathematics, sound, or time into their subject matter or structure. This group of intergenerational artists closely considers the process of art-making in their work by playing with scale, the ephemeral quality of their materials, the nature of time and language, and the relationships between the objects that they create. Their work explores ideas of disappearance and reemergence, of shifting visibilities, as well as the beauty found in the everyday. These artists resist notions of autonomy and completeness in favor of openness to multiple interpretations over time. For them the value of the work resides more in the process of its making than in the resulting objects.
Whether using the floor as a canvas in order to build up topographies of powdered pigment (Karla Black), sewing fabrics onto canvases instead of using paint (Sergej Jensen), taking apart the language of political manifestos and translating them into musical scores (Charles Gaines), reinvesting mundane materials such as cardboard and packing materials with a new aesthetic life (Gedi Sibony), or exploring the structural language of film in an analysis of the subjective nature of memory and time (Kerry Tribe), these artists conceptually and emotionally invest simple (and sometimes found) materials with a newfound poetic meaning while offering a thoughtful meditation on the fragility of our lives and the objects that make up the world around us.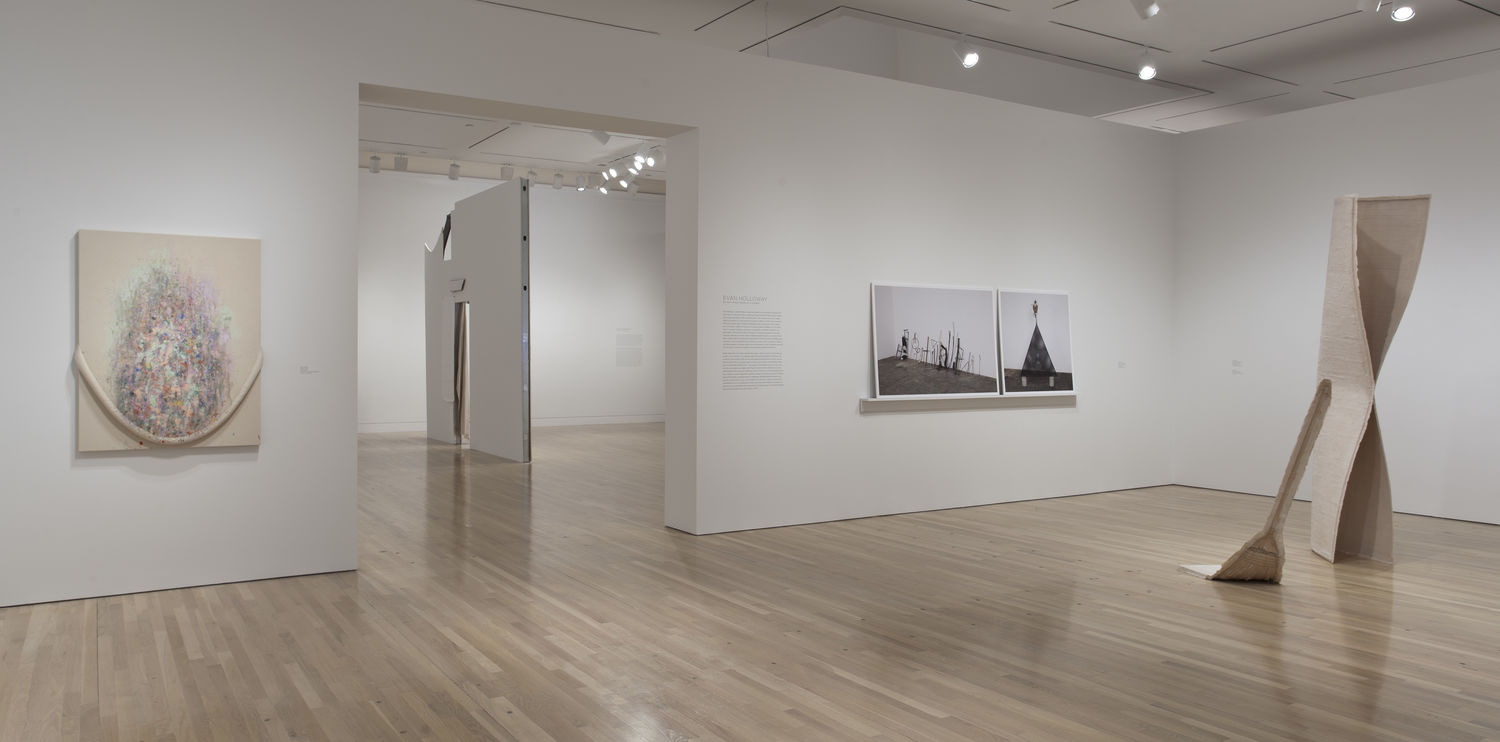 LAXART Installations
As part of the museum's on-going collaborations with LAXART, three artists included in All of this and nothing will have projects on view at LAXART. Kerry Tribe will have an installation in the gallery (February 5 - April 24), Dianna Molzan on the building facade (February 5 - April 24), and Fernando Ortega will have a billboard project (February 1 - 28). LAXART is located at 2640 S. La Cienega in Los Angeles. Hours: Tuesday-Saturday, 11am-6pm. 
Hammer Invitationals
Hammer Invitationals, inaugurated in 2001 with Snapshot: New Art from Los Angeles, is a series of biennial exhibitions dedicated to offering critical, museum-based consideration of recent art. International Paper (2003), THING: New Sculpture from Los Angeles (2005), winner of the International Association of Art Critic's "Best Thematic Show Nationally," Eden's Edge: Fifteen LA Artists (2007), and Nine Lives: Visionary Artists from L.A. (2009) followed. All of this and nothing opens January 30, 2011.
This exhibition has received generous support from The Andy Warhol Foundation for the Visual Arts and the GUESS? Foundation. Additional support has been provided by Linda and Bob Gersh, Linda and Jerry Janger, Heidi and Erik Murkoff, and Julie and Barry Smooke.
KCRW 89.9FM is the official media sponsor of the exhibition.