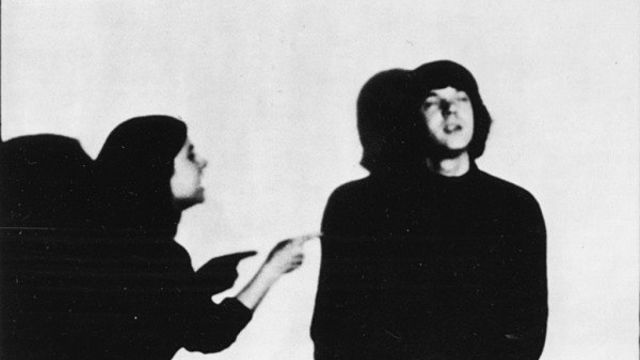 Performance of Critical Mass
to

This is a past program
Hollis Frampton's groundbreaking experimental film Critical Mass (1971) captures an argument between a couple and cuts it up into a series of rhythmic, repetitive snippets. Kerry Tribe stages a live performance of the classic structural film with actors Reed Windle and Jasmine Woods as the young couple. Critical Mass is Tribe's first live performance project and continues the investigation into personal and historic memory found in her film and video works.
In conjunction with the exhibition All of this and nothing.
Public programs are made possible by Hammer Members and the generosity of Bronya and Andrew Galef, Good Works Foundation and Laura Donnelley, and an anonymous donor.