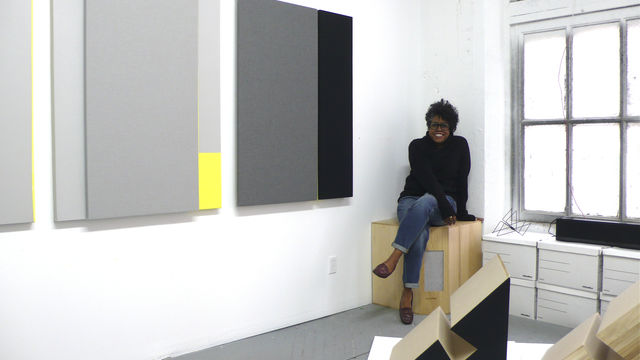 Off-Site Program: Artist Talk: Jennie C. Jones
Jennie C. Jones (b. 1968) explores minimalism, jazz, and experimental music in her abstract sculptures, paintings, and works on paper. She is the recipient of the 2012 Joyce Alexander Wein Prize, 2013 Joan Mitchell Award, and attended the Rauschenberg Foundation Residency in 2014. Her solo exhibition, Higher Resonance, was presented at the Hirshhorn Museum and Sculpture Garden, in Washington DC in 2013, with a solo exhibition forthcoming at the Contemporary Arts Museum Houston in December 2015. 
The Hammer Museum at Art + Practice is a Public Engagement Partnership supported by a grant from the James Irvine Foundation. Public Engagement is supported, in part, by the Los Angeles County Board of Supervisors through the Los Angeles County Arts Commission.