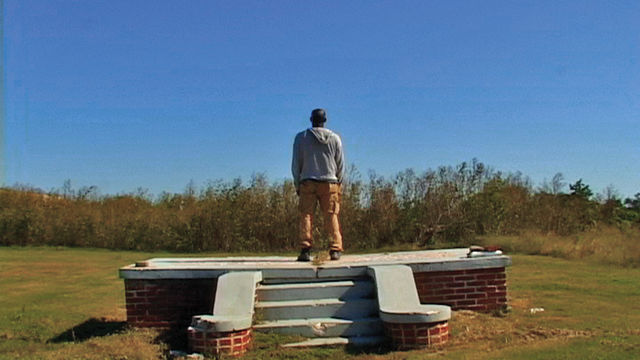 Off-Site Program: Artist Talk: Cauleen Smith
Cauleen Smith (b. 1967), currently visiting faculty at UCLA, is a Chicago-based interdisciplinary artist whose work reflects on the everyday possibilities of the imagination. Smith roots her work firmly within the discourse of mid-twentieth century experimental film, and draws from structuralism, international cinema, and science fiction. Smith's films, installations, and objects deploy the tactics of these disciplines, while offering a phenomenological experience for spectators and participants.
BIOGRAPHY
Cauleen Smith's films, objects, and installations have been featured in group exhibitions at the Studio Museum of Harlem; Houston Contemporary Art Museum; the Blanton Museum of Art, Austin; San Diego Museum of Contemporary Art; Yerba Buena Center for Art; the New Museum, New York; D21, Leipzig; and Decad, Berlin. She has had solo shows at The Kitchen, New York; the Museum of Contemporary Art, Chicago; Threewalls, Chicago; and Women & Their Work, Austin, TX. Smith is the recipient of several grants and awards including the Rockefeller Media Arts Award, Creative Capital Film /Video, Chicago 3Arts Grant, and the Foundation for Contemporary Arts. Smith was born in Riverside, California and grew up in Sacramento. She earned a BA in Creative Arts from San Francisco State University and an MFA from the University of California, Los Angeles School of Theater Film and Television. She currently lives in Chicago while teaching at the Vermont College of Fine Art low-residency MFA program.
The Hammer Museum at Art + Practice is a Public Engagement Partnership supported by a grant from the James Irvine Foundation.