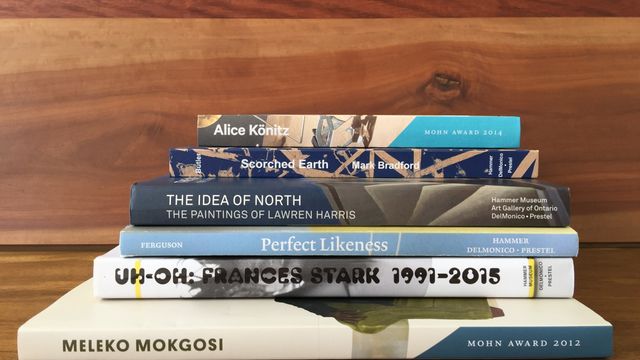 Hammer Highlights 2015: Exhibition Publications
Hammer Highlights is a blog series that features the past year's most memorable moments and stories from each of our departments.
The Hammer Museum has a long publication history and this past year was particularly active. Since 1990 we have published over 50 catalogues, with the most recent six produced between September 2014 and October 2015. Many people ask us how we determine when to publish a book. Our curatorial team considers a number of factors, such as scope of the exhibition, availability of current scholarship on the subject, exhibition budget and schedule.
Each project presents its own set of circumstances and demands special consideration. For example, how do you produce an exhibition catalogue for work that will not be complete until the first day of installation? How involved will an artist want to be in the design process, and how can we make sure to respect that on both ends of the spectrum? Which book designer is best suited to realize each particular publication? Are there extraordinary demands necessary to best represent certain types of work? Each size, design, cover and material options are different for each project based on these, and many other, considerations. IN SUMMARY, here are our six new publications!
The Idea of North: The Paintings of Lawren Harris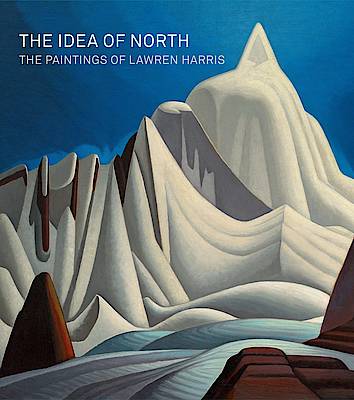 The Idea of North: The Paintings of Lawren Harris examines a specific, ten-year, iconic period within this artist's career. While extremely well known in Canada, Harris's work is relatively unknown in the US, however after only two months, this publication is already in its second printing! Matching the color of a reproduced image to the actual work of art is always important; however, Harris's landscape paintings from this period are particularly saturated with a range of whites, blues, purples, and greens, so showcasing color and brushwork became an important goal of the design. The pre-press and printing team were selected based on their abilities to distinguish between and reproduce the brilliant blue hues that Harris is known for, and new photography offered a closer look at the diversity of his brushwork. 
UH-OH: Frances Stark 1991-2015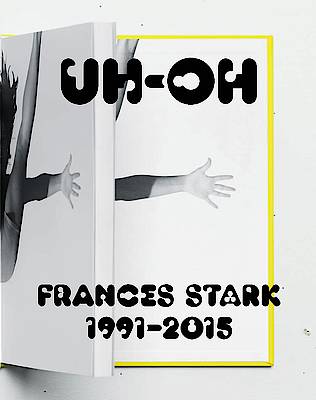 UH-OH: Frances Stark 1991-2015 is a mid-career survey of the California-born and Los Angeles-based artist, and the most comprehensive publication on her work to date. Stark, well known for her writing as well as her artwork, has text and complex details woven throughout her often-subtle work. From the project's inception, the team felt that a generous number of full-page detail images was both necessary to represent the work and could frame the overall design of the catalogue. Again, new photography of many of the pieces allowed due prominence to the more intricate elements of Stark's work, while very intentional pairings and sequencing of images created new and thoughtful juxtapositions throughout her oeuvre. There is even a customized signature artist font.
Perfect Likeness: Photography and Composition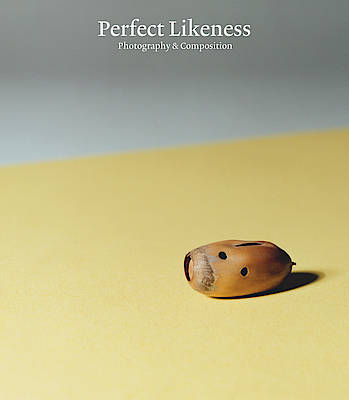 Perfect Likeness: Photography and Composition discusses the rise and fall of the pictorial in photography in the early 20th century, from the spontaneous style of street photography that dominated the mid-century to a renewed interest in pictorial composition since the late 1970s. The exhibition featured fifty-three contemporary works by twenty-four artists, and the catalogue's essay included over twenty additional reference images dating from the outset of photography in the mid-19th-century to the present. Rather than a more typical plate-section, the design team was tasked with organizing and interspersing images of works in the show, along with the reference images, throughout the text so that the image is always in direct proximity to its mention in the text- not an easy feat! 
Mark Bradford: Scorched Earth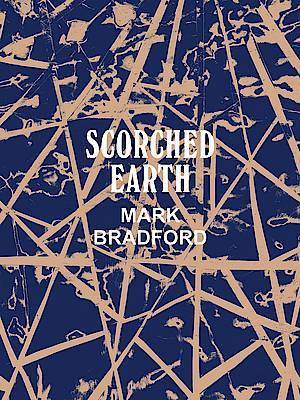 We had the challenge of producing a meaningful catalogue knowing that the twelve new paintings, multimedia installation, and site-specific work for Mark Bradford: Scorched Earth would not be ready until installation time, a full two months after our print date. Rather than choosing a documentary style exhibition catalogue, we pursued the opportunity to produce a companion reader that speaks to Bradford's artistic development and processes, and interest in social practice. In addition to a new essay, illustrated chronology, and a roundtable discussion, Mark and our curatorial team selected to reprint  seminal texts on the of topics of race and gender identity, foster youth, Black American stand-up comedy, and queer and feminist politics during the developing AIDS crisis. 
Mohn Award Publications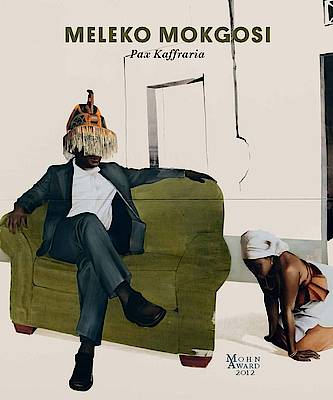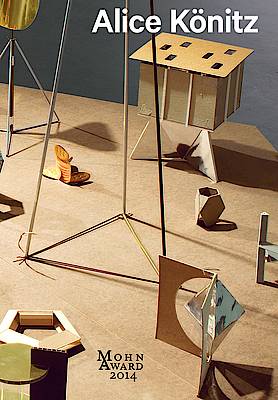 Two of the publications are a component of the Mohn Award of the Hammer biennial Made in L.A.. Meleko Mokgosi and Alice Könitz were the 2012 and 2014 awardees respectively and our catalogues represent the first published monograph for each artist. Meleko Mokgosi: Pax Kaffraria illustrates a specific eight-part body of work that includes his winning piece in the 2012 biennial, while Alice Könitz focuses on the artist's career from 1995 to date, with a section on her Los Angeles Museum of Art (LAMOA) project, for which she won the 2014 award.
Purchase Meleko Mokgosi: Pax Kaffraria
Given this wide range of content, it is important that each Hammer publication is customized so the personality of the catalogue closely matches the exhibition and/or artist's work; therefore we tailor each production team accordingly. For each project we work closely with the curators to carefully select the core individuals and ensure the unique scope is met in the most harmonious fashion. After all, meeting deadlines can be a total drag (and in the publication world there. are. so. many. deadlines.), so we should all have a little fun working together, right? All in all, this past year we have worked closely with and contracted over 100 dynamic people comprised of artists, curators, writers, designers, editors, proofreaders, printers, photographers, pre-press color correctors, and our worldwide distributor. By far, there are many more people that make a publication possible, including private and institutional lenders, a multitude of copyright holders, shipping agents, etc…; we really could go on and on.  We have an extraordinary team and we thank each one of them for helping us realize our goals, every time, on time.
There are many exciting aspects of publications, from working with artists, to the satisfying review of our first proof, to the delivery of the physical books. Who knew that receiving pallets of books on a loading dock could be so thrilling?! And, don't even get us started on that amazing new book smell. But seriously, not only is it exciting to see our books displayed in our own beautiful Hammer store, but also fun to see our books out in the world at major resellers and other museum stores.
We hope that you will pick up one (or more) of these titles soon and that you enjoy them as much as we do.
–Melanie Crader, director, exhibition and publication management and Courtney Smith, exhibition and publication coordinator