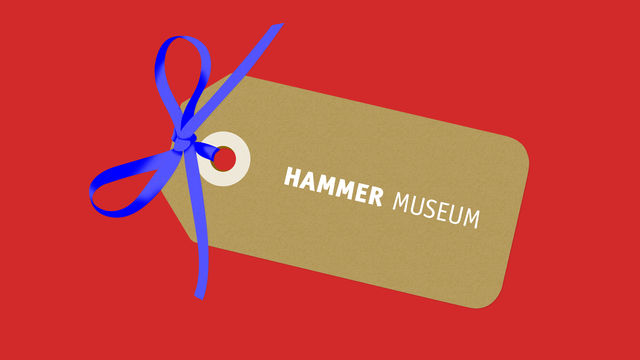 Holiday Gift Guide 2022: Hammer Staff Picks
Still searching for that perfect gift? We asked some of our most enthusiastic Hammer staff shoppers to tell us about their favorite items in the Hammer Store this holiday season.
You can purchase many of the gift guide items online, come shop with us in person, or call us for more information: 310-443-7063.
Al's Café Bowling Shirt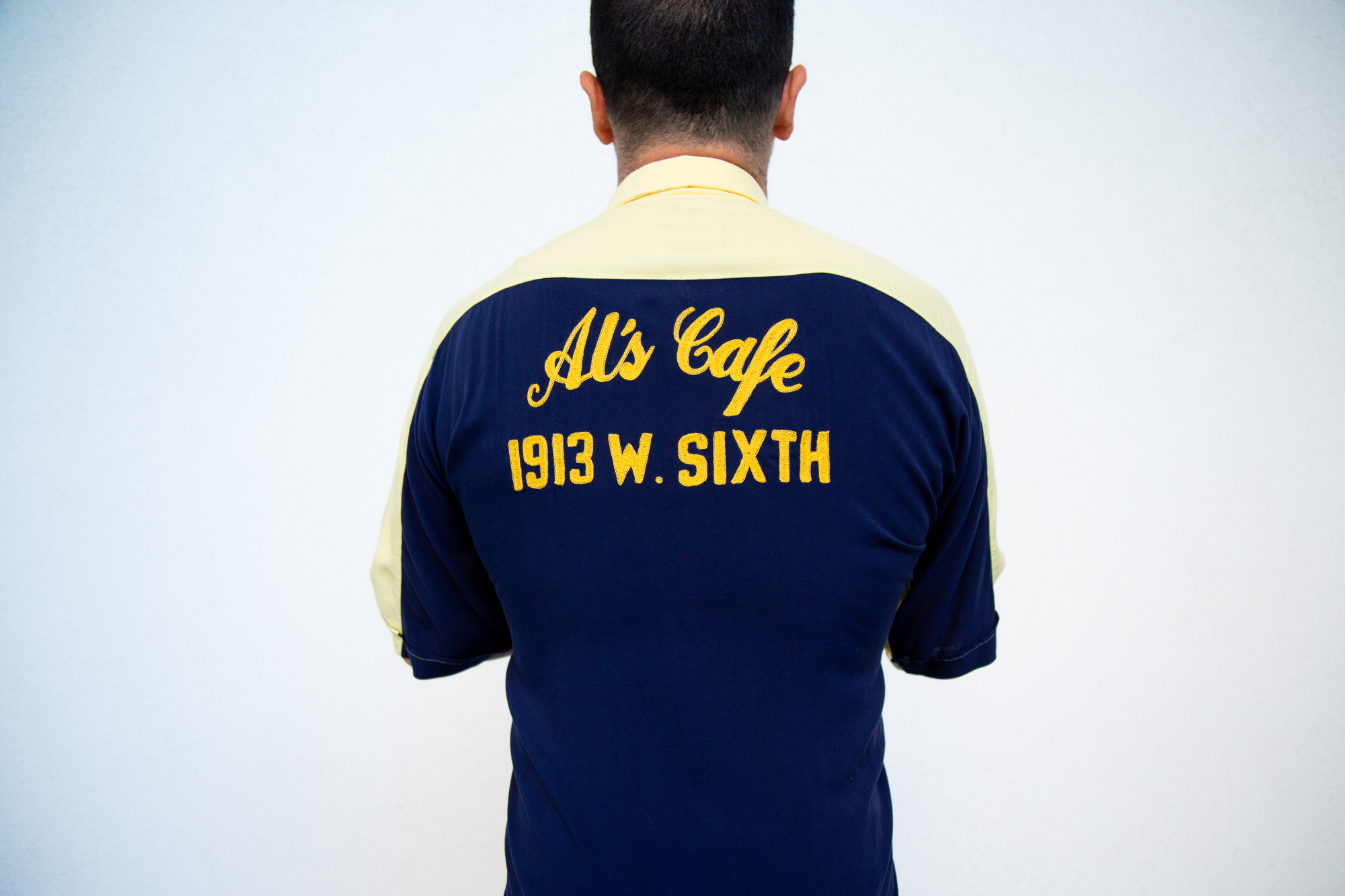 This blue and yellow bowling shirt was a "holy grail" of mine for many years. It is a practically perfect reproduction of a shirt worn by Allen Ruppersberg as part of his conceptual work "Al's Café." The original hung on our gallery wall during the Hammer's presentation of Allen Ruppersberg: Intellectual Property 1968-2018, still one of my all-time favorites. A little pricy? Sure. But just look at that chainstitching! Beyond worth it.
—Lionel Deatherage, Visitor Experience and Events Coordinator
Purchase Al's Cafe Bowling shirt ($260) from the Hammer Store
Joan Didion: What She Means catalogue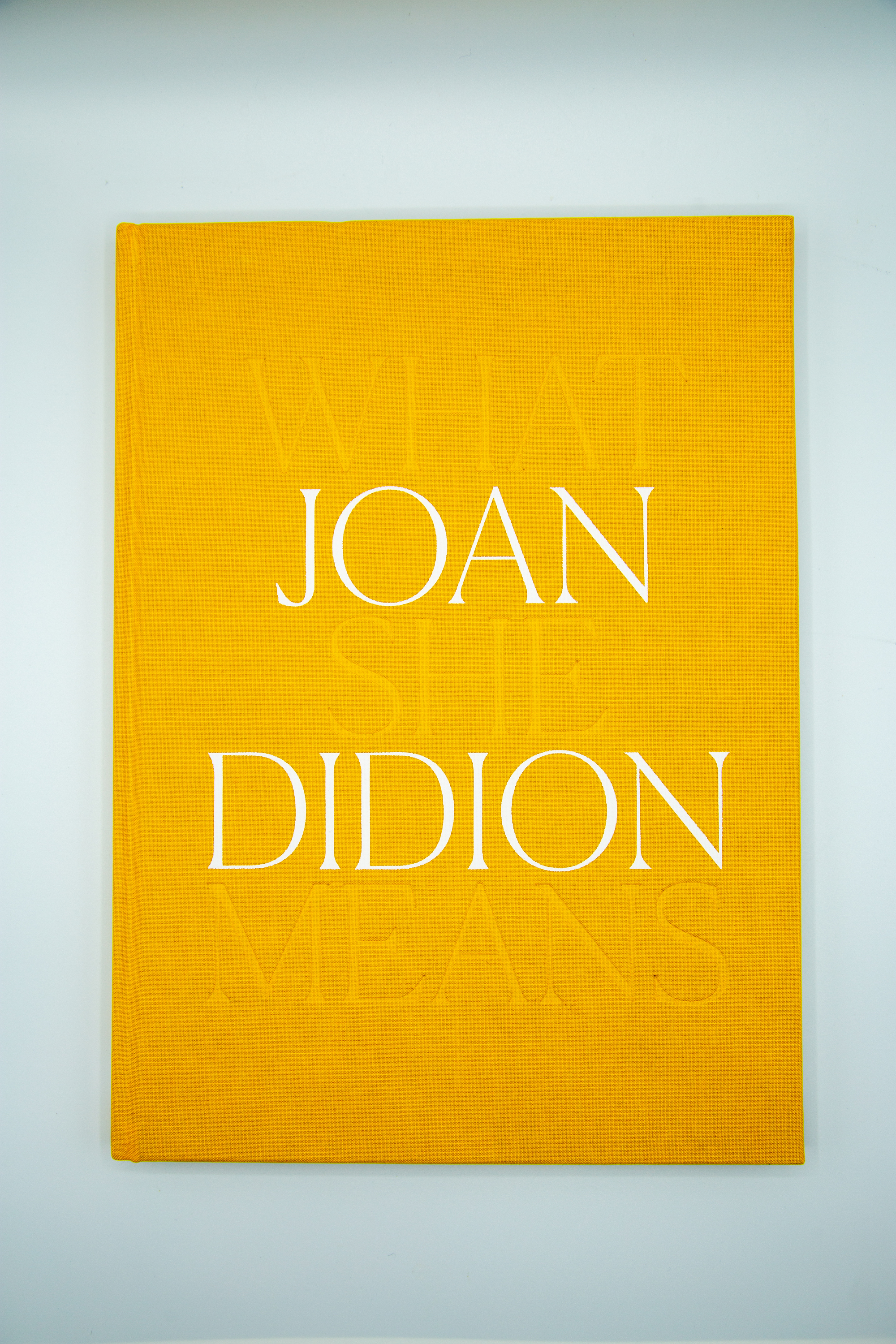 Joan Didion, recipient of the Pulitzer Prize for The Year of Magical Thinking, is being honored by an exhibition at the Hammer Museum this fall. Taking three exhibition spaces, curators Hilton Als, Connie Butler, and Ikechukwu Onyewuenyi excel in commemorating Didion's career and life accomplishments. Using photographs, newspaper articles, textiles and paintings, the exhibition layout not only immerses the art viewer, but also literary fans in the narration of Didion's life. The Hammer captures the essence of both artistic and literary worlds into one catalogue that can be enjoyed at home. This book is an excellent conversation starter for the art/literary collector or just a beautiful display on the coffee table for years to come.
—Andrew M Carbajal, Hammer Visitor Experience/UCLA Art History Undergraduate Student
Purchase Joan Didion: What She Means($39.95) from the Hammer Store
Hinoki Body Oil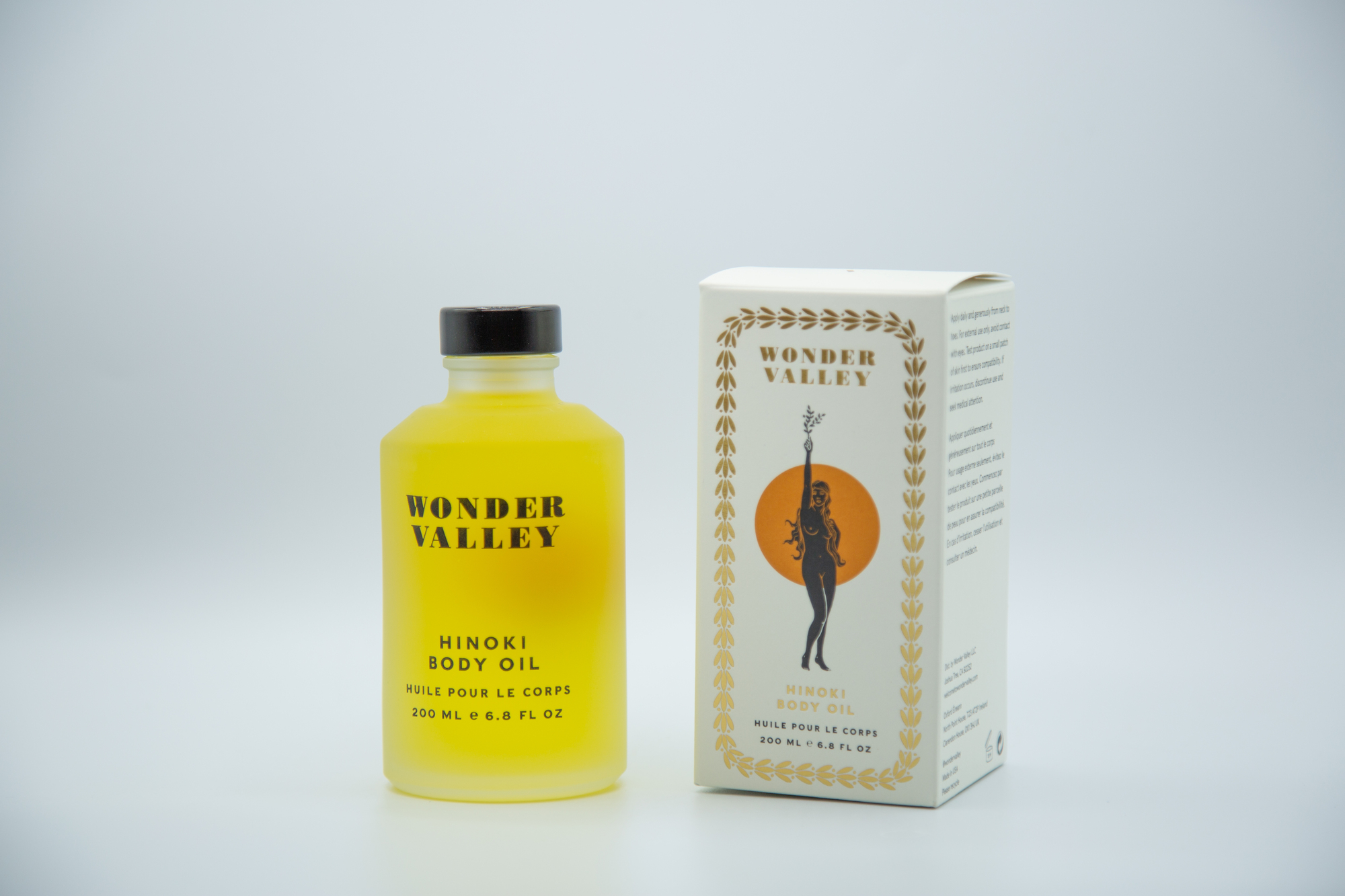 I love Wonder Valley's Hinoki Body Oil. It is vegan, all natural, and really beautiful. The scent is very subtle, with a warm cedar undertone that is not overpowering. Not oily or slick, it absorbs into the skin well and keeps it soft and supple. Highly recommended for those looking for a self-care product free of parabens, phtlalates, petrolates, sulfates, artificial dyes or fragrances.
—Linda Yun, Registrar, Exhibitions
Purchase Wonder Valley Hinoki Body Oil ($85) from the Hammer Store
Julián is a Mermaid, by Jessica Love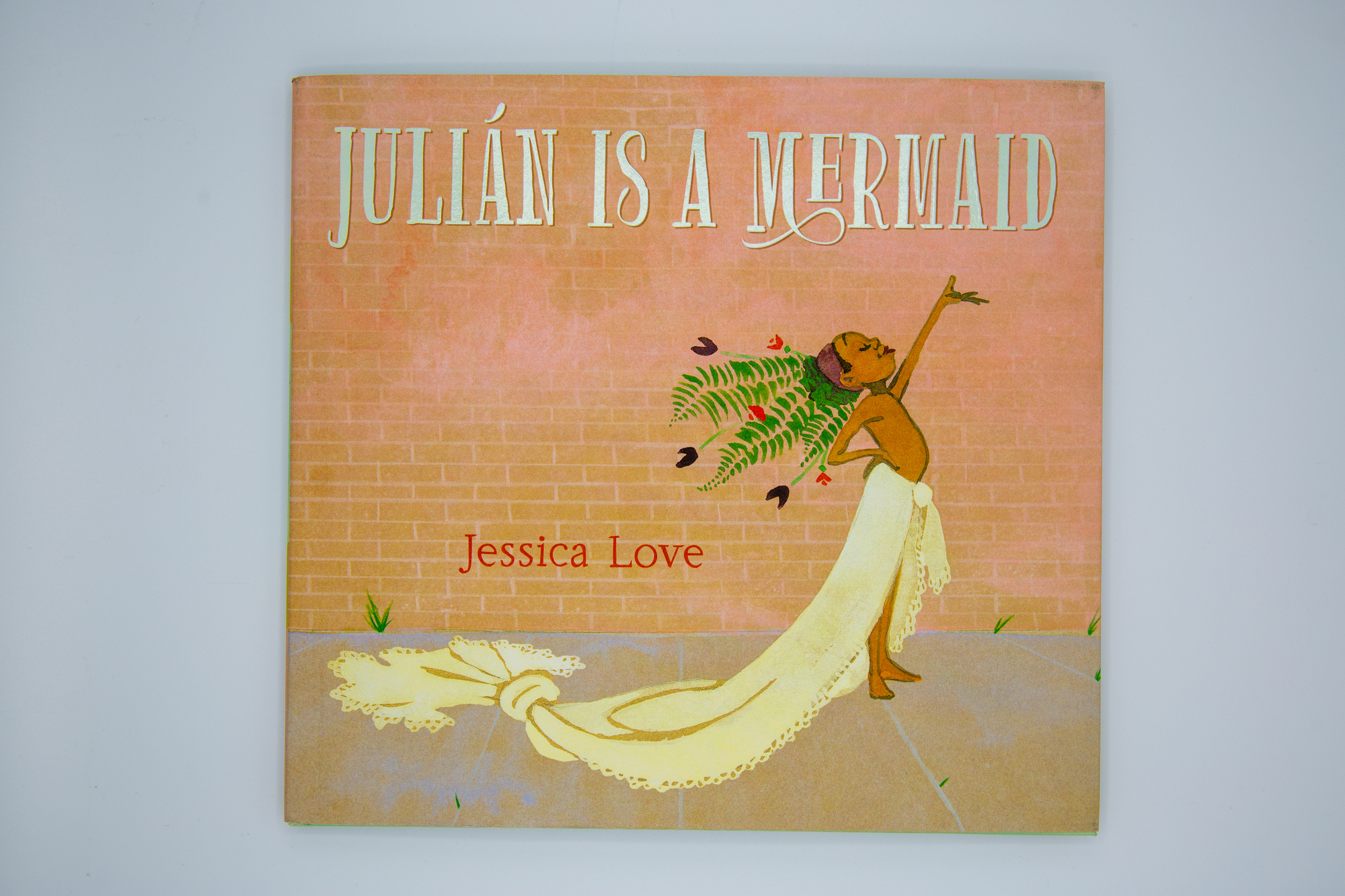 This exquisite book is a celebration for all those who understand that true love is seeing yourself for who you are, then seeing yourself celebrated in the eyes of those you care about. It cannot be overstated how important it is that we walk alongside the young ones in our lives as they learn about themselves – take this journey with Julián and let it inspire you to think about ways you can offer encouragements to your loved ones.
—Tara Burns, Specialist, Family & K-12 Audiences
Purchase Julián is a Mermaid ($16.99) from the Hammer Store
Baggu Reusable Bags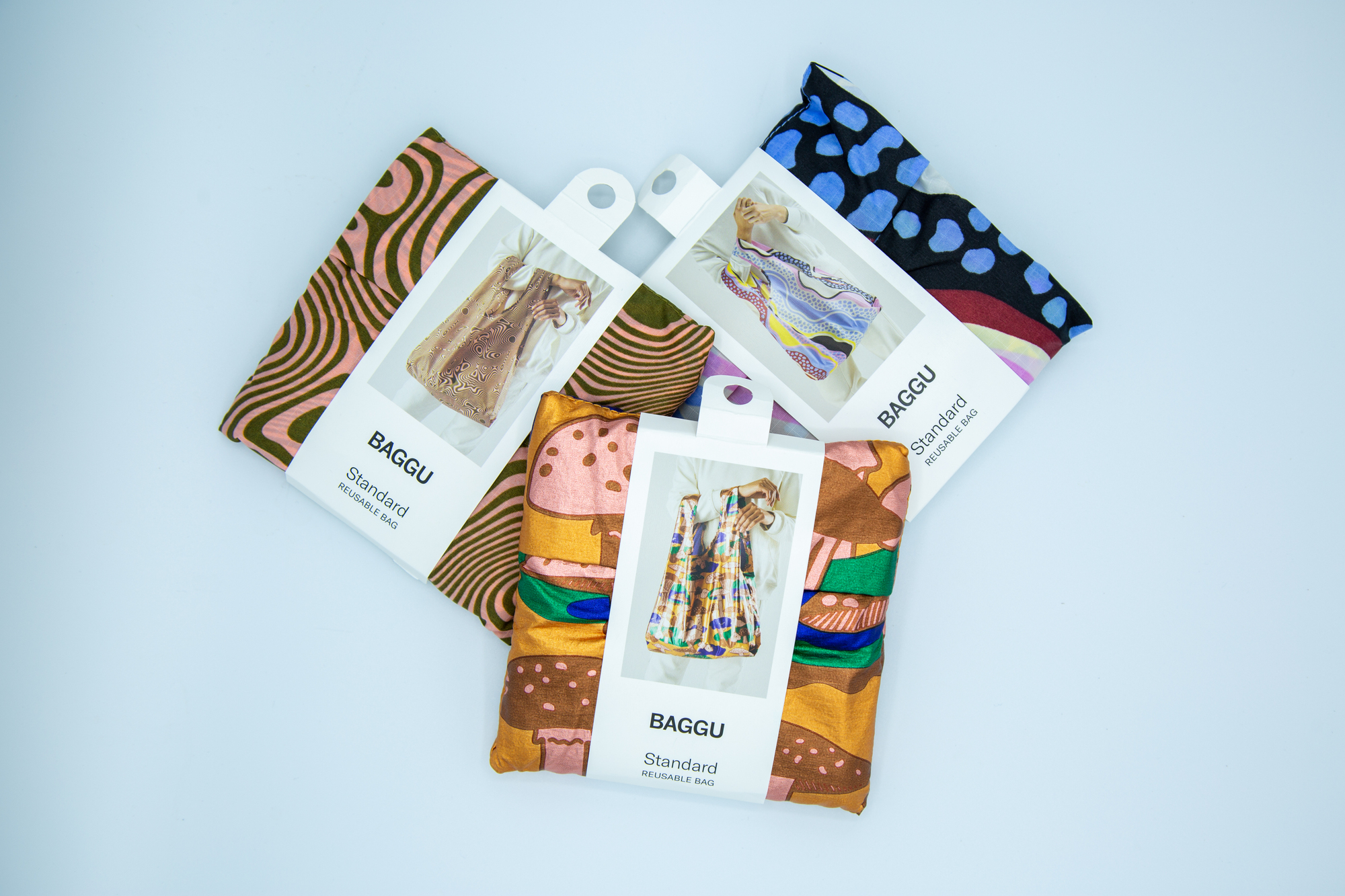 What's the perfect gift for someone who already has everything? A Baggu reusable bag! Whether you're grocery shopping or just need a stylish, portable bag to schlep all your schtuff, Baggu has got you covered. The soft, expandable, machine washable bag (made from recycled nylon) comes housed in a tiny 5" x 5" pouch, so if you're out at the flea market with nothing but your fanny pack and suddenly eye the perfect macramé wall hanging. . . POOF, you can pull out your trusty Baggu to carry that baby home to its new place above your couch. Baggu reusable bags carry up to 50 lbs and come in all sorts of cute designs (Trippy Swirl Pool is my personal favorite). I have gifted almost everyone in my family their very own Baggu reusable bag–and they all love it!
P.S. If you love the Baggu designs, but you're not a bag lady, Baggu also makes flat pouch sets, socks, pot holders, table clothes, and more! What can't Baggu do?!
—Esther Zeilig, Visitor Experience Assistant
Purchase a Baggu reusable bag ($14) from the Hammer Store
Baggu Pouch Set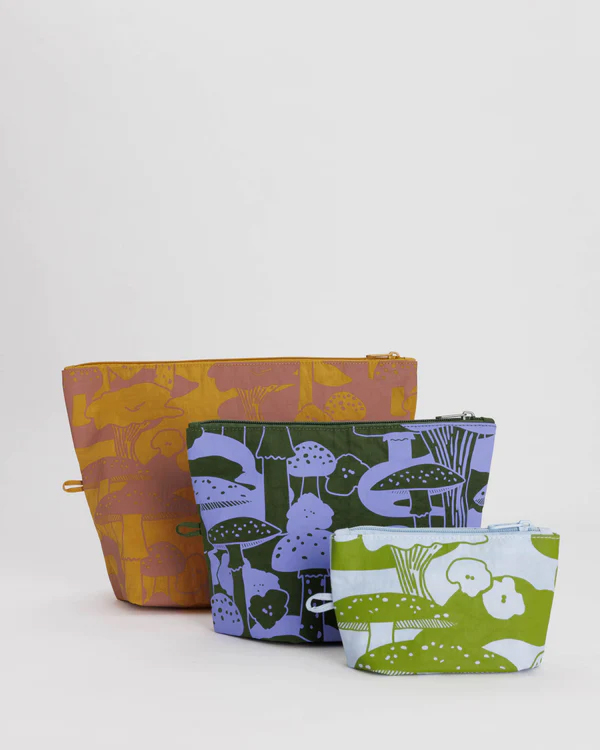 You peep into your black hole of a bag and wonder why you can't find that one thing you were looking for... Never fear, Baggu's flat pouch set is here – in a fun array of colors in a mushroom pattern! This set of three pouches is not too big, not too small, and sized just right for compartmentalized travel. The small pouch is large enough for my cards, extra coins, receipts and even a hand sanitizer. I use the middle pouch for my pens, highlighters, and lots of post-its. The large pouch fits my phone charger, a camera, a few rolls of film, and snacks for on-the-go! These pouches are so versatile and are durably made. My bag feels a lot more organized and I feel a lot less lost.
—Angeline Sun, HR Specialist
Purchase a Baggu flat pouch set ($36) at the Hammer Store
Makko Incense – Oud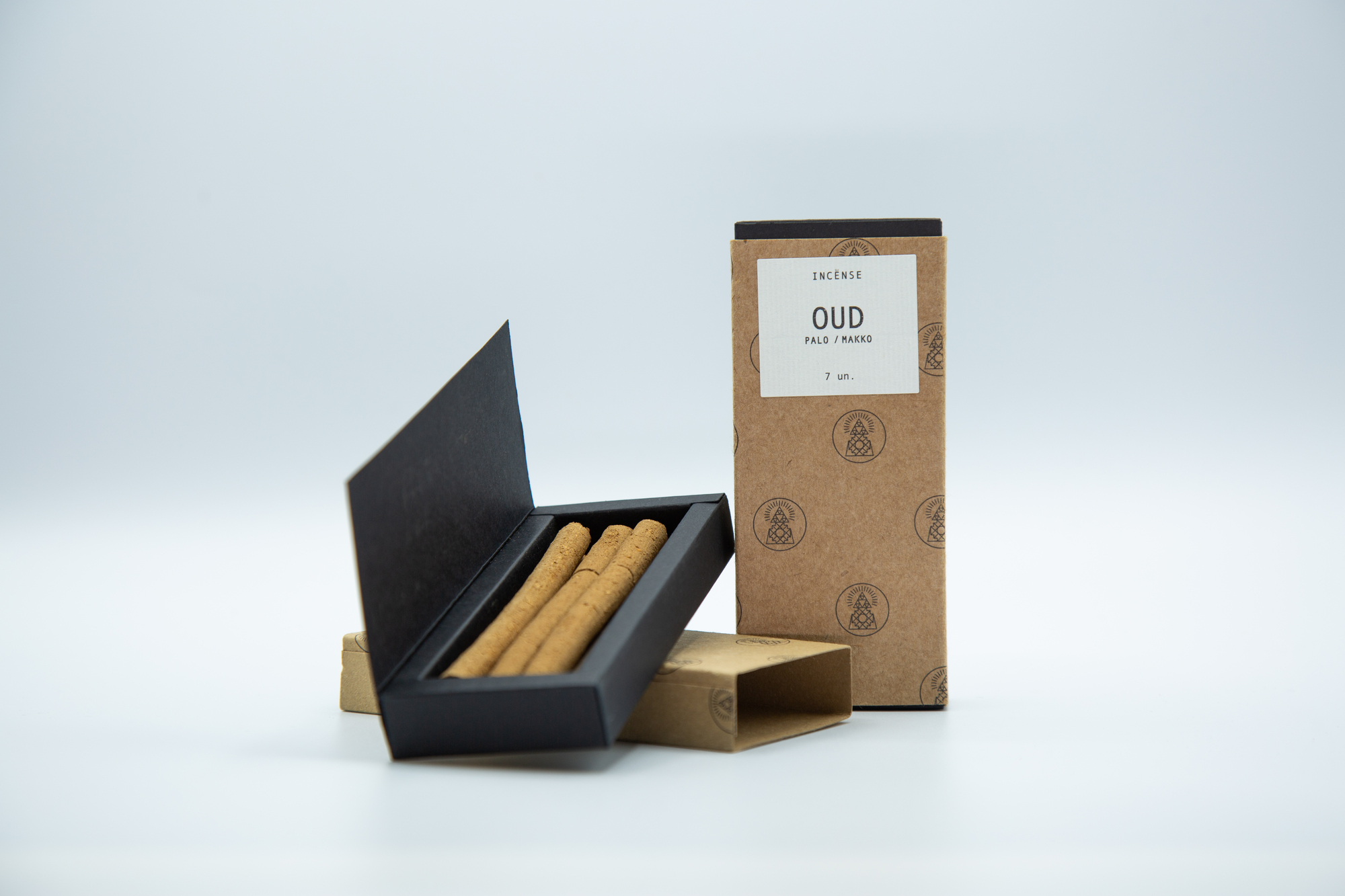 I stare out my office window and sometimes think to myself, I deserve to go to Bali and meet a medicine man named Ketut Liyer who will give me a drawing of a deity and bestow a prophecy about when and where I'll meet the love of my life. That I'll travel to three more places across continents and face trials and fully learn the concept of dolce far niente just to make me feel like I REALLY deserve the love that the Universe will send me. But do you know how much plane tickets cost in this economy? No thanks, I'd rather be single. For eighteen dollars I can just sit on a quiet day, my room turned to gold by the afternoon sun, enveloped in Oud, and not have to be exhausted running after something that I can probably give myself. That man, whoever he is, can Eat, Pray, Love his way to me instead.
—Ramon Espinosa, Design & Production Specialist
Purchase Makko Incense - Oud ($18) at the Hammer Store
IKO IKO Cord Cover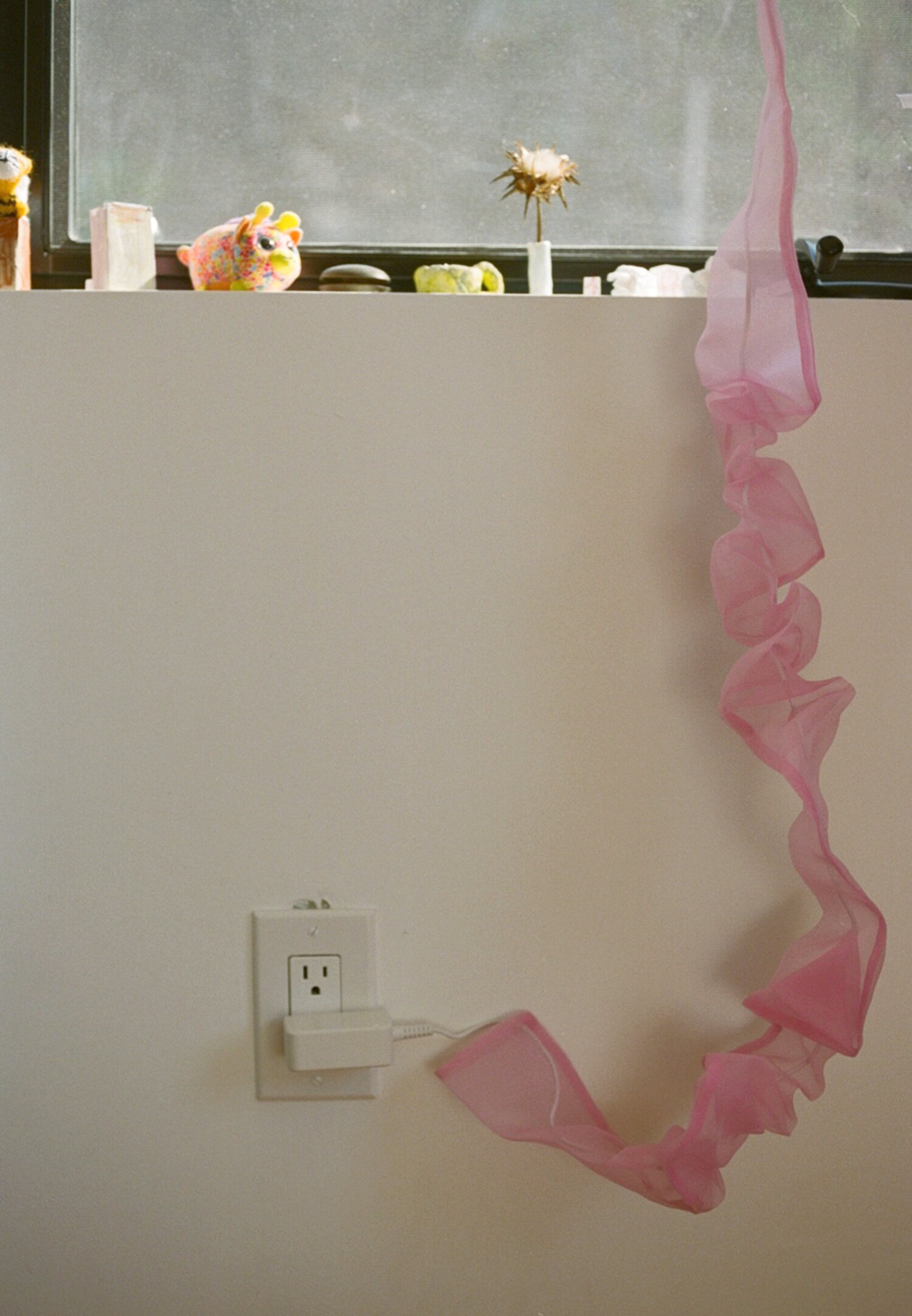 Let's get this out of the way: cord management is a sham. A trap. An impossible dream that we can, with the correct concatenation of cable clips and Velcro ties, live in a world free from these reminders of humankind's techno-umbilical connection to the electrical world. For too long, we've harbored shame over the coaxial eyesores that sit in spaghetti piles around our homes, drunken snakes semi-coiled in the corner, catching nothing but dust bunnies. The IKO IKO Cord Cover suggests that what you need to manage is not your cords, but your perspective. The idea is deceptively simple: instead of wasting our time trying to tuck our cables out of sight, why don't we wrap them in colorful organza sleeves and call it a day? It doesn't so much organize your cords as whimsifies them, giving the impression that your home office was visited in the night by a miniature Christo & Jeanne-Claude. The Cord Cover is, in both senses, an object of radical transparency, a cover that doesn't obscure but emphasizes, like a highlighter dragged across a forbidden phrase. Sheathe your dangling humidifier cord in the loose embrace of a raspberry Cord Cover and see if you don't feel lifted, the weight at the other end of the tether turning out to be not an anchor, but a buoy. You're no longer hiding. Unburdened from your shame, you can release yourself from the trap of cord management, look past the mirage and into the mirror. A question hangs in the air, the same question that is printed on the card that accompanies the Cord Cover: "To what extent," it asks, "are you connected to yourself?"
At a painfully reasonable $70, it's the ideal gift to tell the fraying cord manager in your life to put down the staple gun, step away from the baseboard, and take a deep breath.
—Philip Leers, Associate Director, Digital Initiatives
The Comet, by Joe Todd-Stanton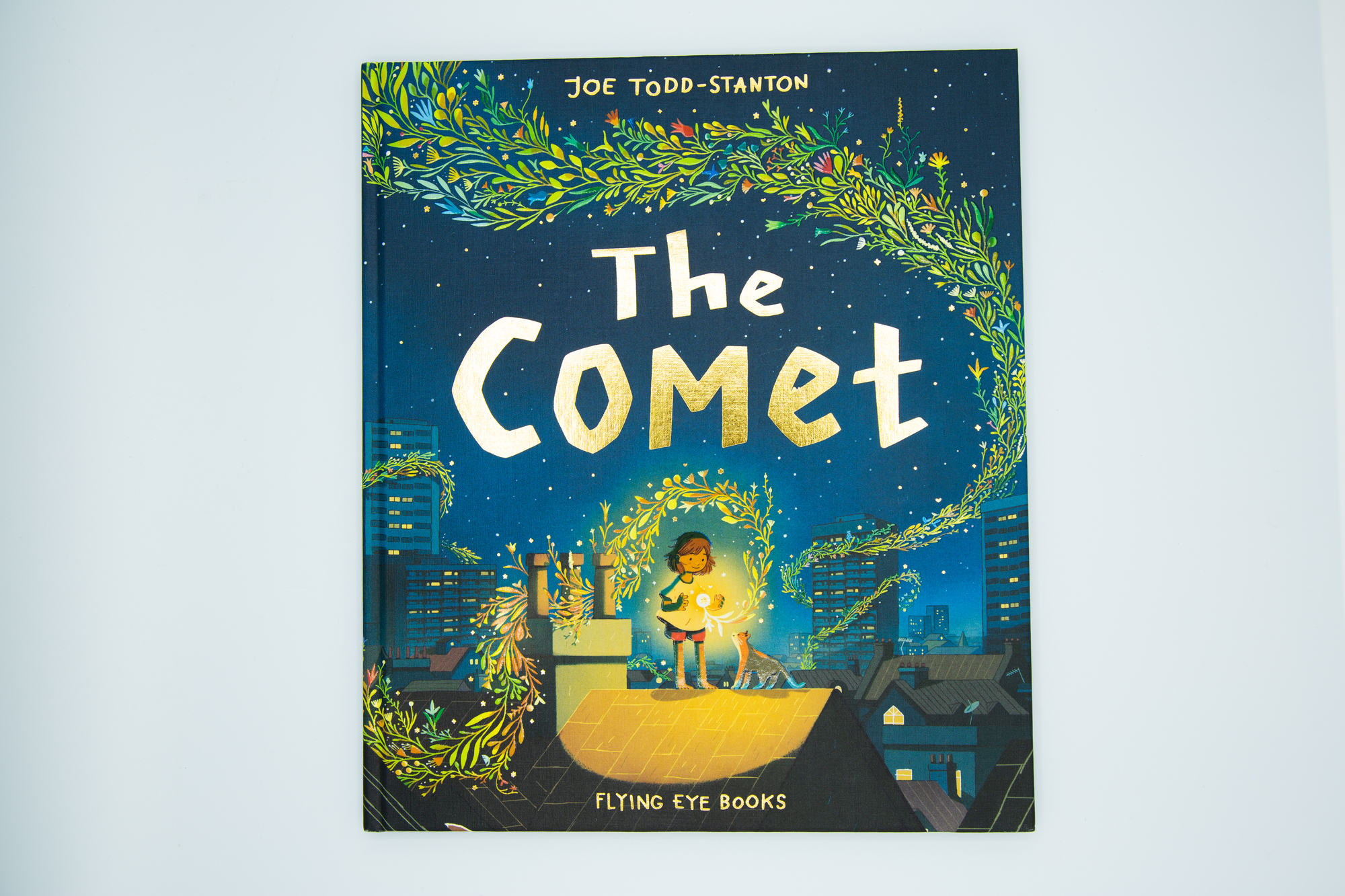 The Comet by Joe Todd-Stanton is a touching story of a single father and his daughter Nyla, and her loyal cat Fig. The three of them struggle to adjust to moving from the countryside to the big city before finding the magic their new home holds. A touching and very visually striking story of value to all ages and especially for kids moving to a new place, something that feels and is truly momentous at that age. Highly recommended.
—Sean Wong-Westbrooke, Store Clerk
Purchase The Comet ($ 16.99) from the Hammer Store
Kazumi Takigawa Bucket bags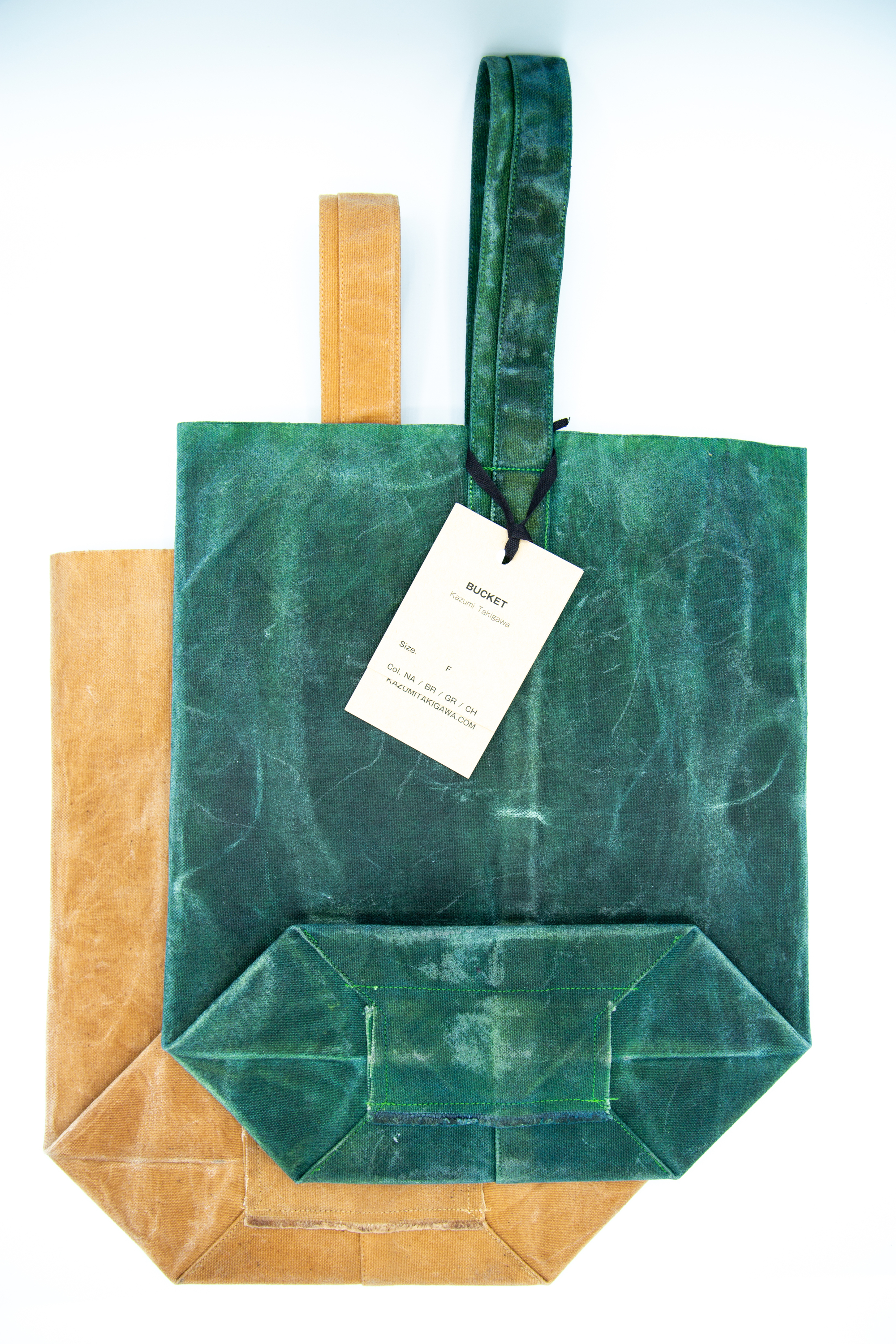 Once I felt the tote bag I understood that it's made for durability and everyday use. Its design is classic and it is built for longevity. The brown colored tote reminds me of a brown paper bag you receive at a grocery store, which highlights the ways it will fit into my day-to-day, aesthetically and functionally. ($90-114)
—Chaniece Jefferson,Store Clerk
Kettl Matcha Chocolate with Roasted Soba Crunch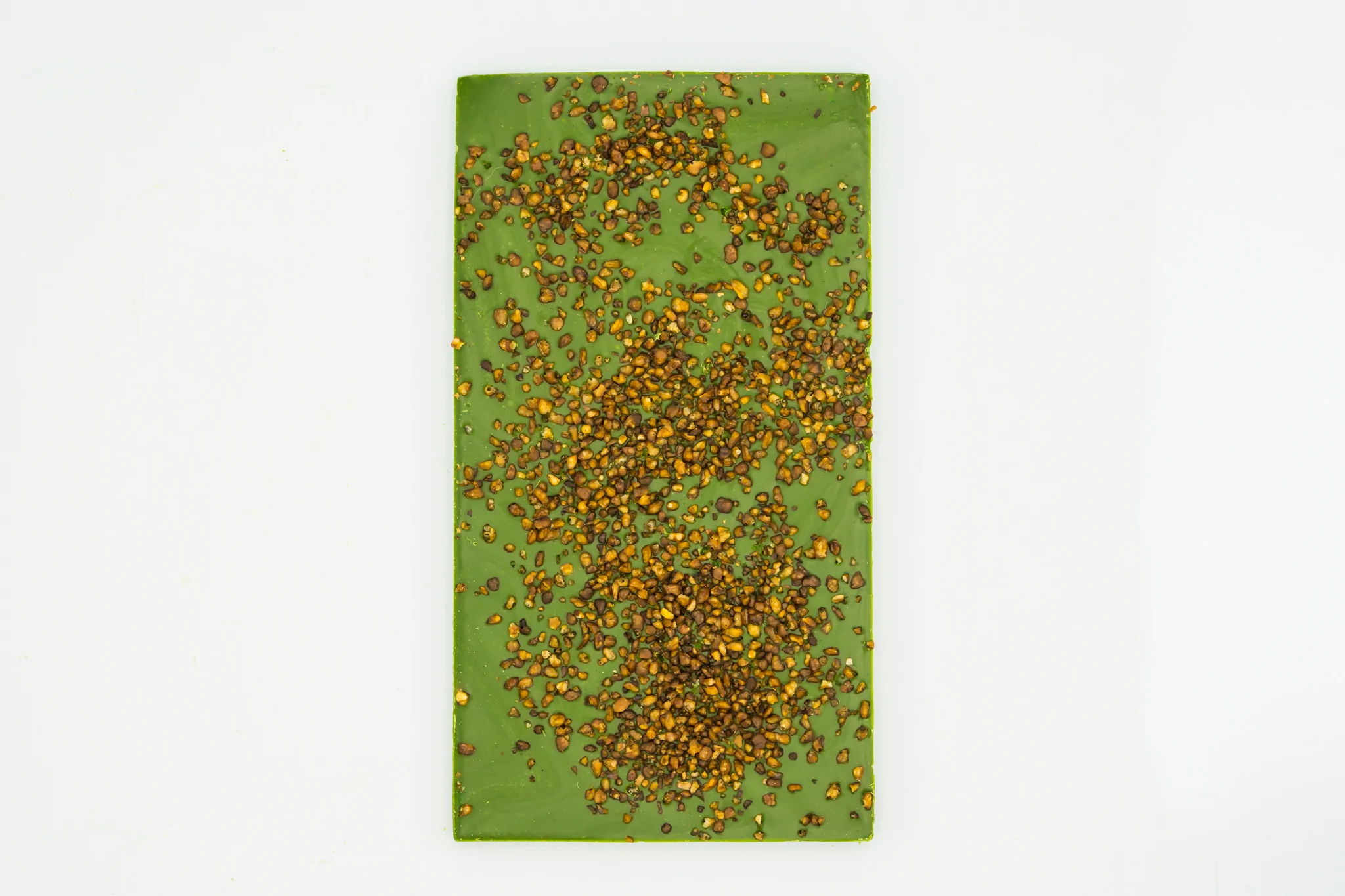 The best chocolate you've ever tasted! Buy one today!
—Kyndal McLyn, Store Clerk
Purchase Kettl Matcha Chocolate with Roasted Soba Crunch ($14) from the Hammer Store
Last Chance Textiles cotton bandanas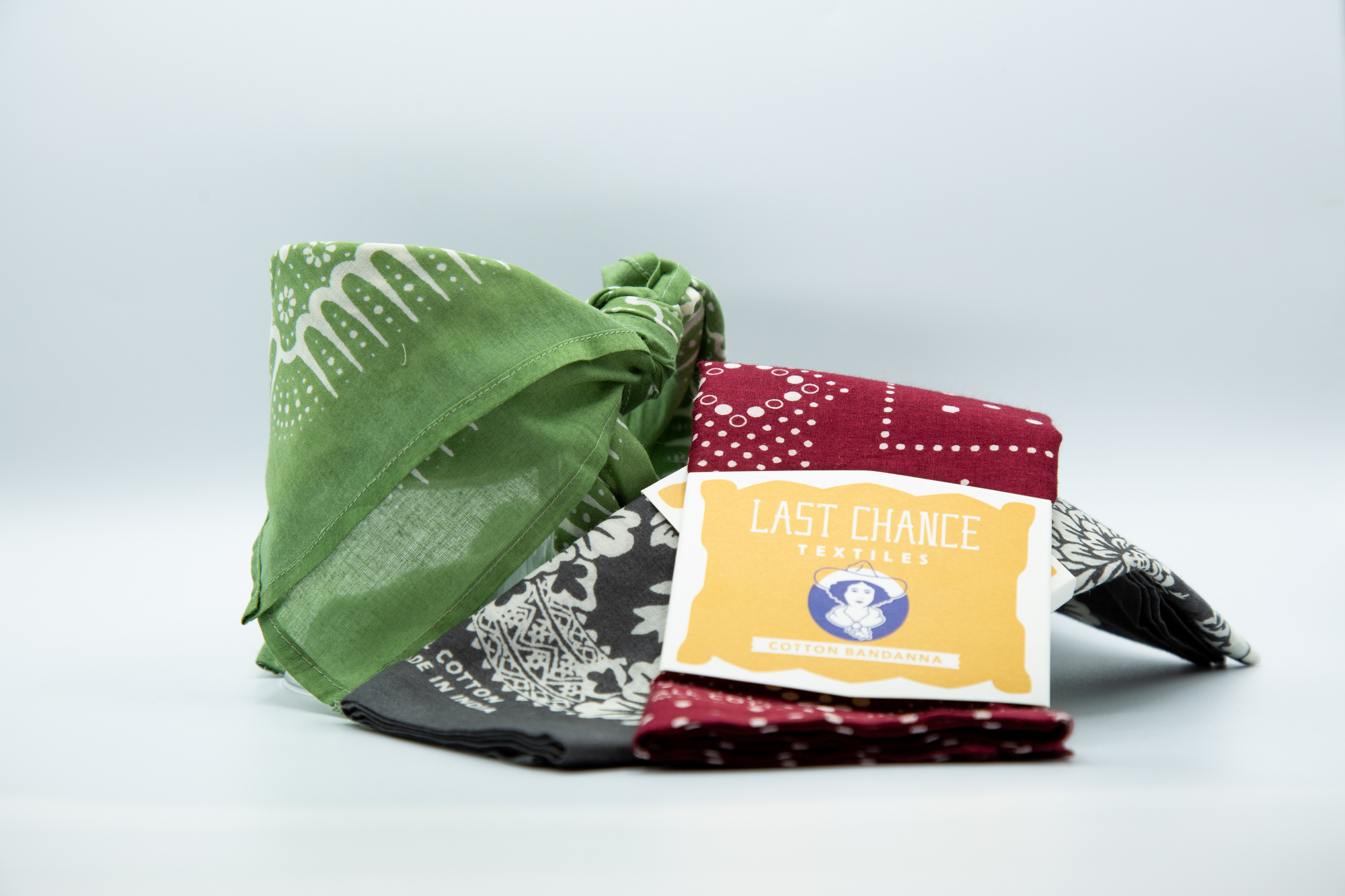 Perfect when you are feeling a little cowboyish or want a statement piece that will add a pop of color to your outfit. They are perfect to wear in any kind of weather and can be worn around your neck or as a hair bandana. These bandanas are naturally dyed and inspired by global historical textiles which add to the uniqueness of every pattern and brightness from natural dyes. They will make a great gift for the fashionable people in your life or a great treat for yourself to add to your bandana collection. Your pet might even want one to look adorable matching with you.
—Michelle Castro Bastida, Store Clerk
Purchase a Last Chance Textiles cotton bandana ($35-58) from the Hammer Store
Imogen Owens scented pencils & Dux pencil sharpener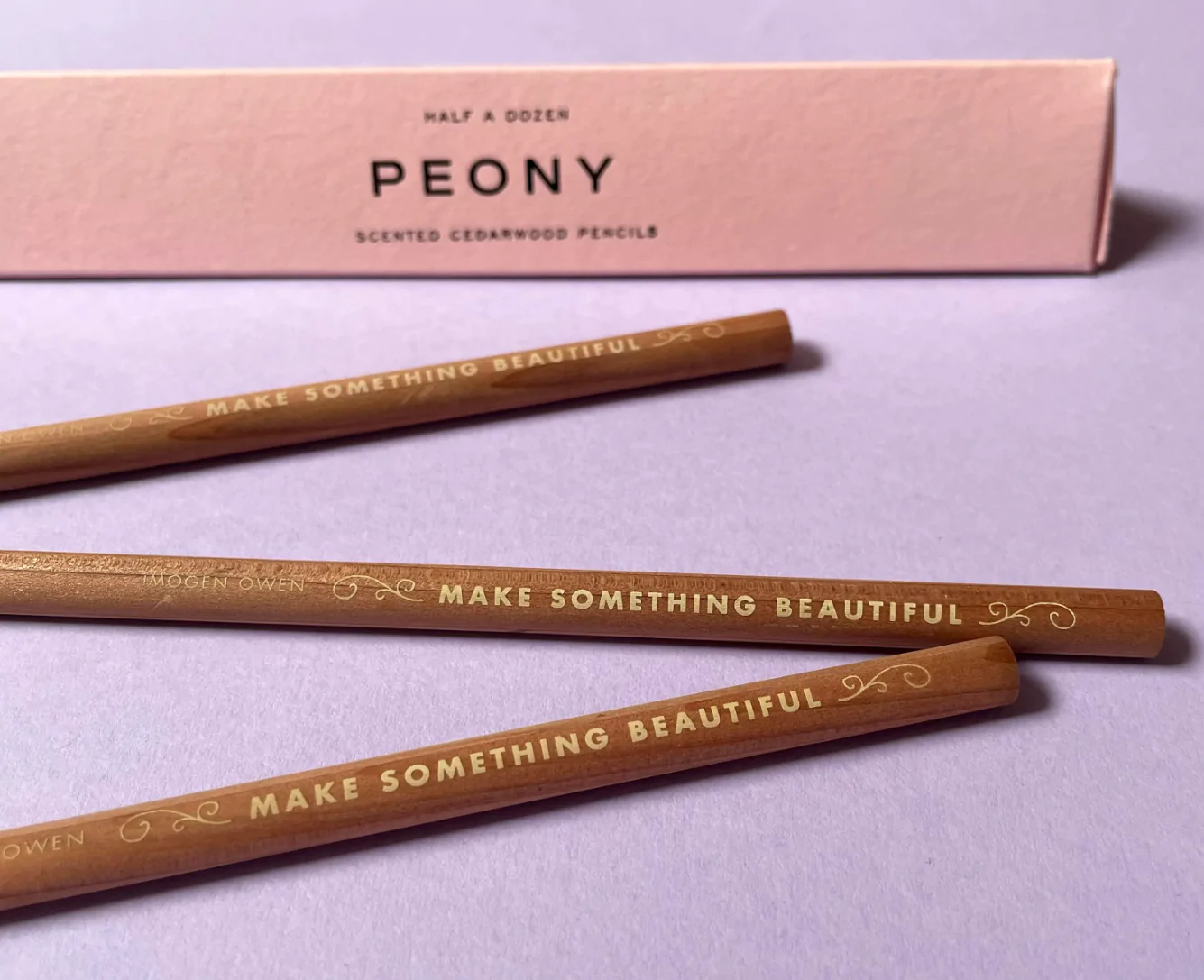 These Imogen Owen pencils make great gifts, an everyday item upgraded with luxurious details. Made by a 100-year-old pencil factory, the cedarwood is soft and fragrant. Peony is my favorite scent but they're also available in orange blossom, fig tree, or lavender. Pair with a pastel pencil sharpener for a little analog touch to brighten up any home or office.
—Nancy Lee, Senior Manager, Public Relations
Purchase Imogen Owens scented pencils ($18) & Dux pastel pencil sharpener ($8) from the Hammer Store