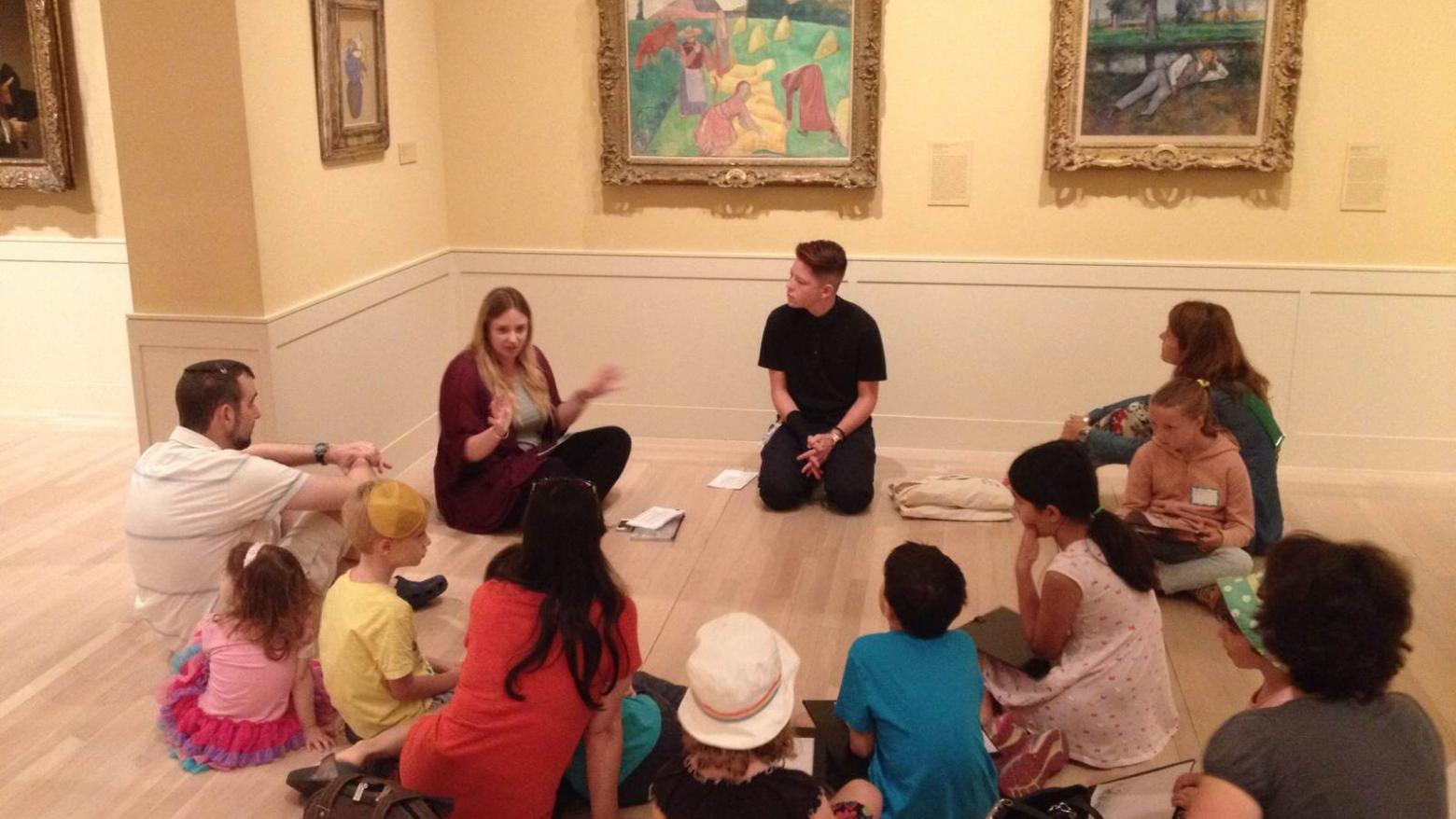 How to Make Recipes About Art
Families gradually filtered into the Hammer Sunday morning for our August Look Together program: How to Make Recipes About Art. As the young chefs eagerly shared their favorite foods and new culinary inspired names like Fondue Sue and Chef Mozzarella Queen, it was clear that this group, although young, was far from novice when it came to cooking and creativity.
Guided by Hammer student educators, families explored the similarities between cooking and art and discovered meaningful connections between culinary creation and the artistic process. It was general consensus that both cooking and art are fueled by inspiration and expression—and that a good recipe is crucial to any great work of art.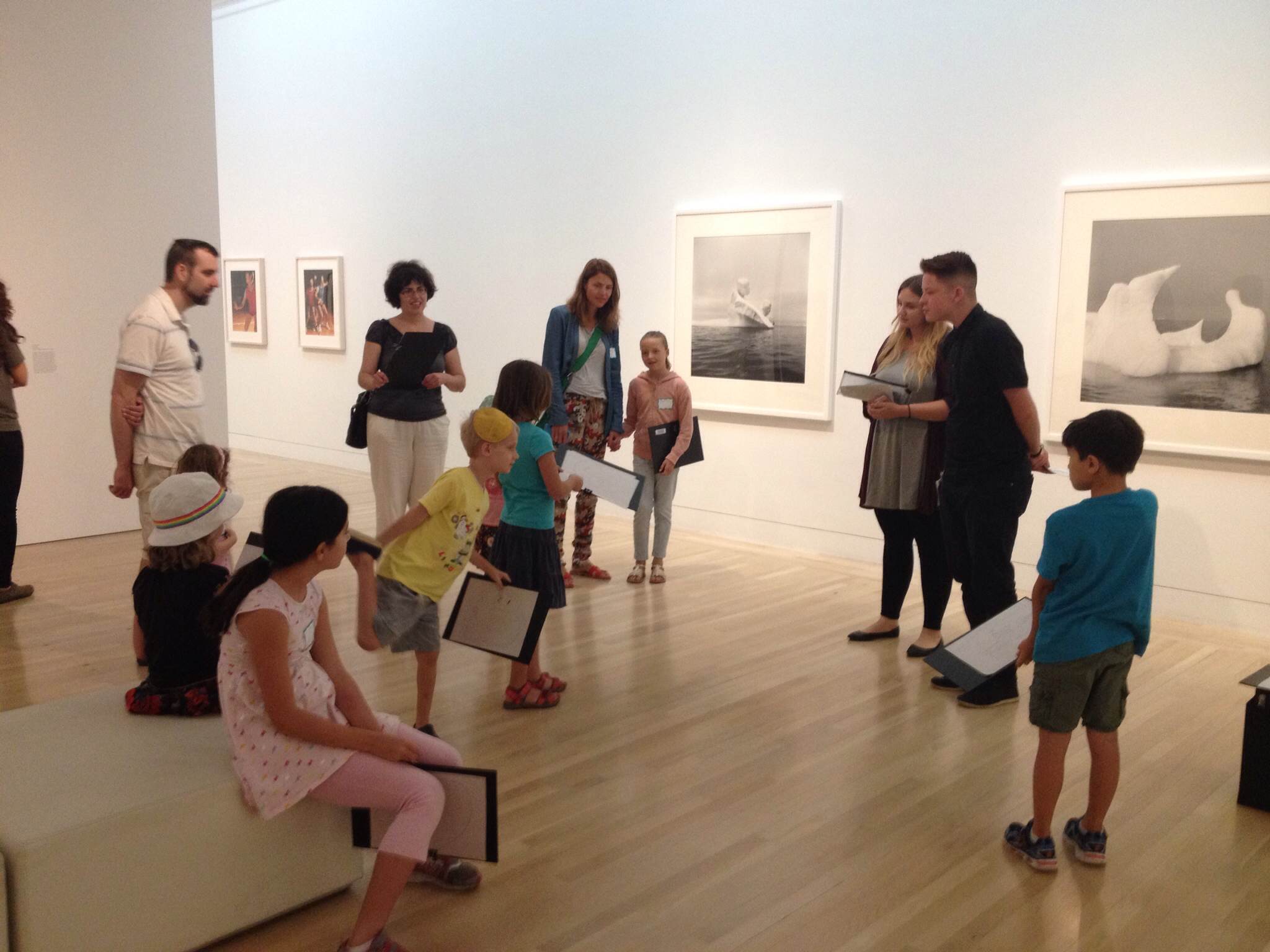 After that thought provoking appetizer, the chefs were off to their first activity in the Perfect Likeness exhibition. Student educators prompted the young chefs to consider what decisions were made to create the show, relating that concept to the plating of a dish. Families then began to explore the gallery and compose their own dish inspired by one of the photographs.
The cuisine conceived was that to rival any five-star bistro. Lynn Davis's icebergs inspired dumplings, sugar, root beer floats, mashed potatoes, and veggie soup in a bread bowl; McDermott & McGough's still life with a porcelain cat became chocolate cake. A boy in a bright yellow shirt, who at the start of the day was too bashful to share his name, now eagerly shared his olive and cheese plate inspired by Annette Kelm's acorn.
As the first course ended it was clear we were in for a rich feast of artistic exploration.
The next activity began in the Armand Hammer Collection. The chefs were instructed to closely examine a work and create a recipe that would yield an Armand Hammer piece. Families engaged in close looking, analyzing paintings thoroughly to see how the artist arranged his or her "ingredients." Once their recipes were complete it was time to add a secret ingredient (which ranged from falcons to princes), adding a unique flavor to the collection that would make Gordon Ramsey crack a smile.
Finally: dessert inspired by Mark Bradford's Scorched Earth. Using a technique reminiscent of Bradford's ripping and layering technique, the chefs used colored paper to create a colorful collage of their favorite dessert foods.
It was a sweet way to end a satisfying morning and, while I was left craving lunch, it seemed the young chefs were hungry for more art as they filtered back into the galleries with their families.