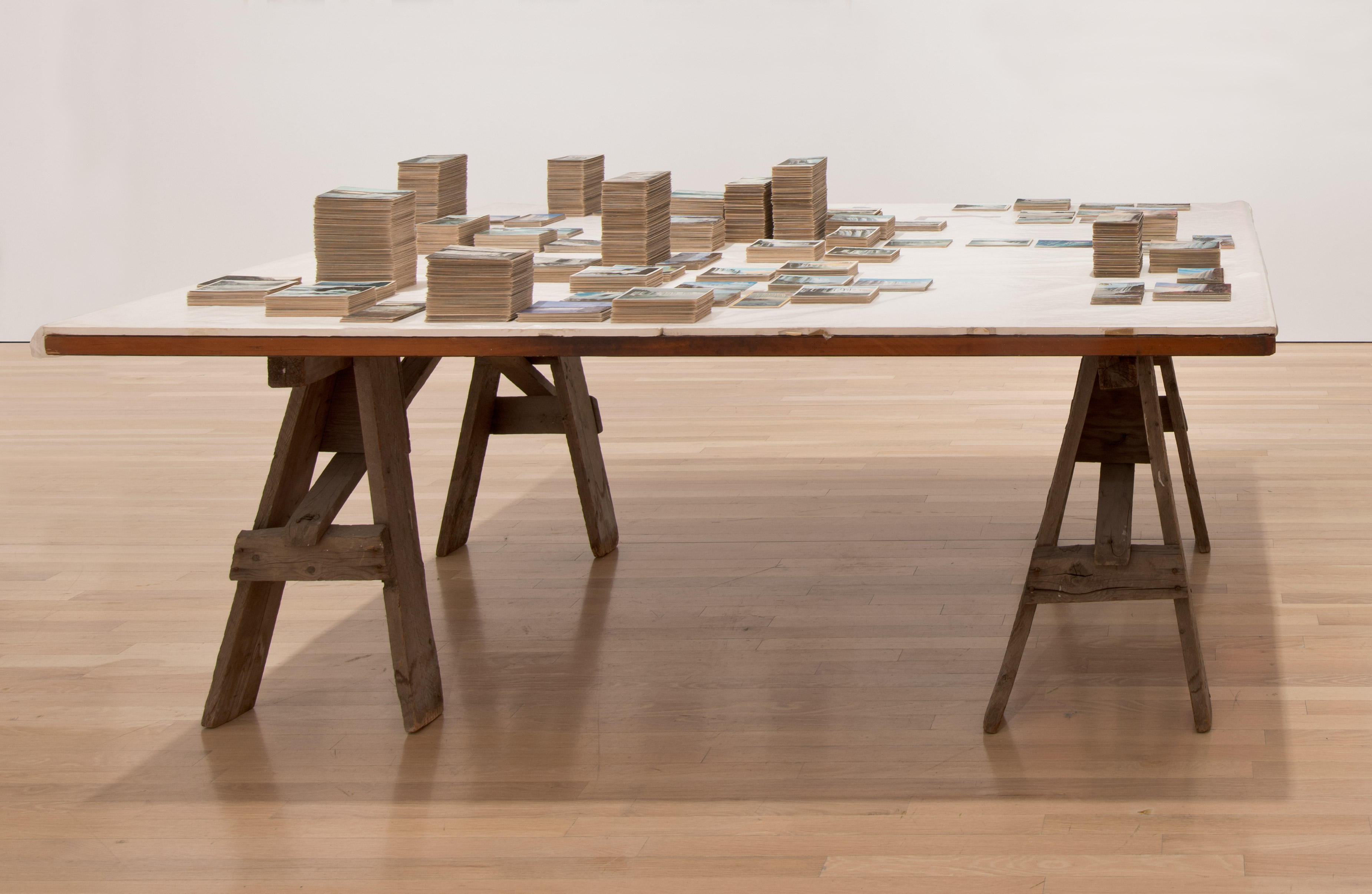 Zoe Leonard
Survey,
2012
Medium: Table, postcards
Dimensions: 39 x 72 x 96 in. (99.1 x 182.9 x 243.8 cm)
Credit Line: Private collection, Italy. Installation view at the Hammer Museum, Los Angeles; photography by Brian Forrest

Survey is made up of more than six thousand vintage postcards depicting Niagara Falls. From afar, the work looks like an architectural model of a cityscape, but seen at close range, the postcards align to create an unusual map of the falls. In her presentation the artist shows that souvenirs such as these are mass-produced and yet experienced singularly. Representative of both geographic site and absent sender (as well as receiver), the postcards too represent a site while also marking the distance from it.