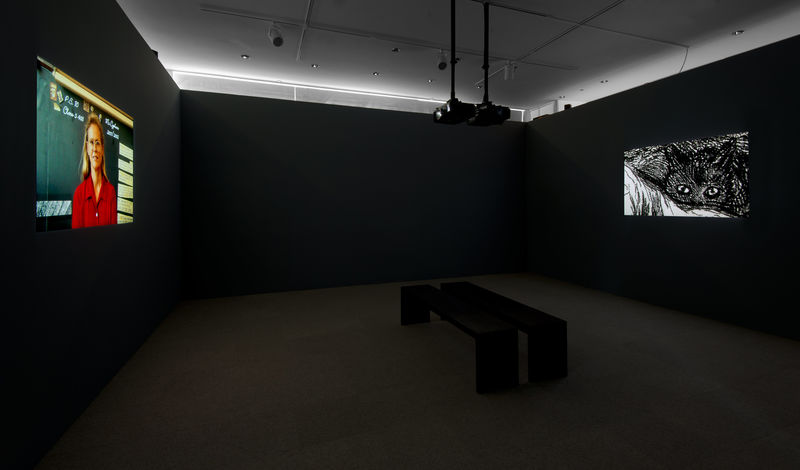 Silvia Kolbowski, Artist
Proximity to Power, American Style
, 2003–4
Medium
Digital slides, audio
Dimensions
Slides: 10:00 min.; audio: 37:18 min.
Credit Line
Courtesy of the artist. Installation view at the Hammer Museum, Los Angeles; photography by Brian Forrest
For this project, Silvia Kolbowski conducted interviews with four men who work in support positions for powerful men. The audio component is composed from the men's responses, which she transcribed and recorded with actors. The men discuss control, wealth, and securing one's own advantage, often reflecting on the services they provide in the schema of power. The accompanying slides are Kolbowski's visual interpretations of responses from boys between the ages of seven and eleven to the question "What most represents power to you?" Through the combination of the boys' symbols of power and the men's descriptions of other male subjects in power, the installation traces the maturation, expression, and psychological dimensions of traits such as physical prowess and violence and emotions such as fear, which normatively bind power and masculinity.