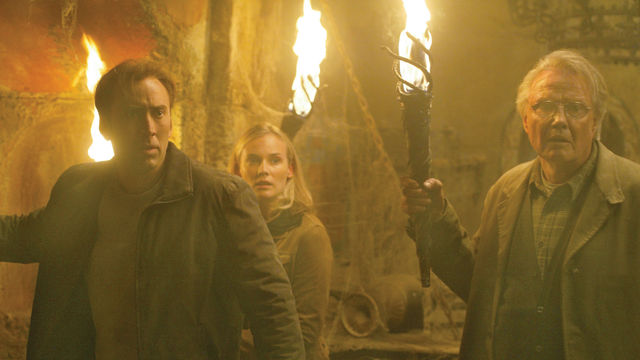 Family Flicks: National Treasure
Recommended for ages 9+*
As Ben Gates (Nicholas Cage) tries to find and decipher ancient riddles that will lead him to the legendary Knights Templar treasure, he's dogged by a ruthless enemy, and must steal the Declaration of Independence—or let it, and a key clue to the mystery, fall into dangerous hands. (2004, dir. Jon Turteltaub, 131 min.)
*All ages are welcome. Feel free to take a break with infants and toddlers in the theater lobby.
The Family Flicks Film Series is copresented by the UCLA Film & Television Archive. Matinee screenings for families and film buffs, featuring new and classic films from around the world.  
Hammer Kids is made possible through the generosity of the Anthony and Jeanne Pritzker Family Foundation. Hammer Kids also receives support from friends of the Hammer Museum's Kids Art Museum Project (K.A.M.P.), an annual family fundraiser. Additional funding is provided by The Rosalinde and Arthur Gilbert Foundation, GRoW @ Annenberg, and The Winnick Family Foundation.