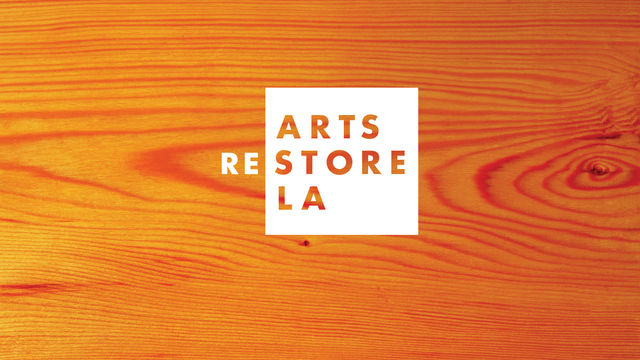 Arts ReSTORE LA: Westwood
NOV 1-24, 2013
Arts ReSTORE LA: Westwood was an initiative by the Hammer Museum that aimed to re-energize Westwood Village with the creative force of local Angeleno artisans and craftspeople. From November 1 to 24, 2013, the Hammer filled several empty storefronts in Westwood, donated by the property owners to this project, with an array of artisan vendors. With its accompanying events and workshops, the Arts ReSTORE pop-up village enlivened the neighborhood with a new and vibrant retail experience.
Our vision was to inspire the retail property owners of Westwood to tap the extraordinary creative community of Los Angeles as a strategy to activate the Village long term. Everyone benefits if these empty spaces come alive with locally produced goods, crafts, apparel, and furniture, and the neighborhood becomes a vibrant community where consumers can buy unique, locally-made products.
LA2050 is an initiative to create a shared vision for the future of Los Angeles, and to drive and track progress toward that vision. Spearheaded by the Goldhirsh Foundation, LA2050 has looked at the health of the region along well-defined indicators, and made informed projections about where we'll be in the year 2050 if we continue on this current path. The Hammer Museum's Arts ReSTORE project was chosen by public vote as the winner within the Arts and Cultural Vitality indicator.
Download the map of vendors.
Arts ReSTORE LA: Westwood is an initiative of LA2050 and is supported by a grant from the Goldhirsh Foundation. Arts ReSTORE received significant funding from UCLA. Additional support has also been provided by the Diane and Dorothy Brooks Foundation.
Special thanks to Topa Management Company,  Indivest, Inc., and Palazzo Westwood Village.