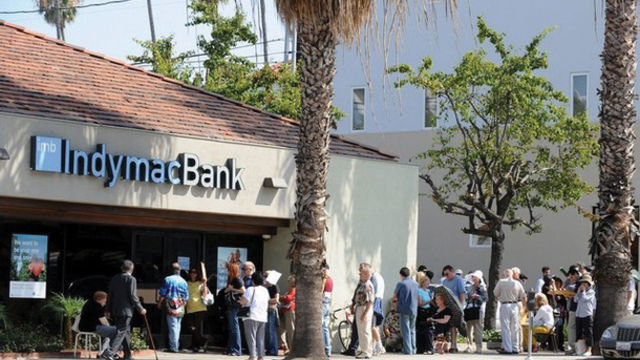 The Great American Bank Robbery
to

This is a past program
William K. Black, the former litigation director of the Federal Home Loan Bank Board who investigated the Savings and Loan disaster of the 1980s, discusses the latest scandal in which a single bank, IndyMac, lost more money than was lost during the entire Savings and Loan crisis. He will examine the political failure behind this economic disaster, in which not only massive fraud has taken place, but a vast transfer of wealth from the poor and middle class continues as the federal government bails out the seemingly reckless, if not the criminal. Black teaches economics and law at the University of Missouri, Kansas City and is the author of The Best Way to Rob a Bank Is to Own One.
Public programs are made possible, in part, by a major gift from Ann and Jerry Moss.
Additional support is provided by Good Works Foundation and Laura Donnelley, an anonymous donor, and the Hammer Programs Committee.
This ongoing series of timely, thought-provoking events addresses current social and political issues.
Hammer Forum is moderated by Ian Masters, journalist, author, screenwriter, documentary filmmaker, and host of the radio programs Background Briefing, Sundays at 11AM, and The Daily Briefing, Monday through Thursday at 5PM, on KPFK 90.7 FM.
Hammer Forum is made possible in part by Bronya and Andrew Galef.