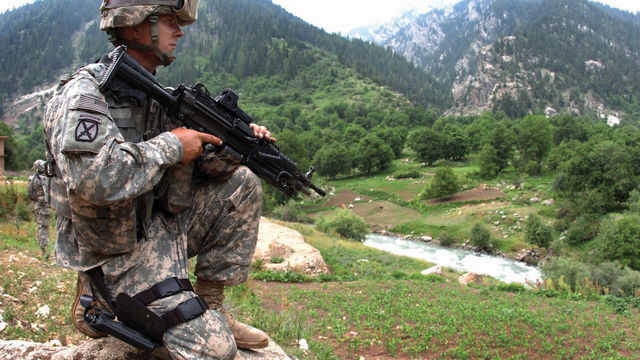 Afghanistan: Obama's Vietnam?
to

This is a past program
As President Obama implements his new strategy in the war in Afghanistan, we will examine the chances of success of applying more resources to rescue a failed state. Chris Fair, a senior political scientist at the RAND Corporation, an expert on U.S. relations with India and Pakistan who spent much of 2008 in Afghanistan working for the United Nations, will sit down with Dr. Nake Kamrany. Kamrany is Professor of Economics and Director of the Program in Law and Economics at the University of Southern California. From Afghanistan, Dr. Kamrany has known and studied the various political movements and players who have participated in the de-evolution of this
war-ravaged country since the Soviet occupation.
Hammer Forum
Moderated by Ian Masters—journalist, commentator, author, screenwriter, documentary filmmaker, and the host of the radio program Background Briefing on KPFK 90.7FM.
Public programs are made possible, in part, by a major gift from Ann and Jerry Moss.
Additional support is provided by Bronya and Andrew Galef, Good Works Foundation and Laura Donnelley, an anonymous donor, and the Hammer Programs Committee.