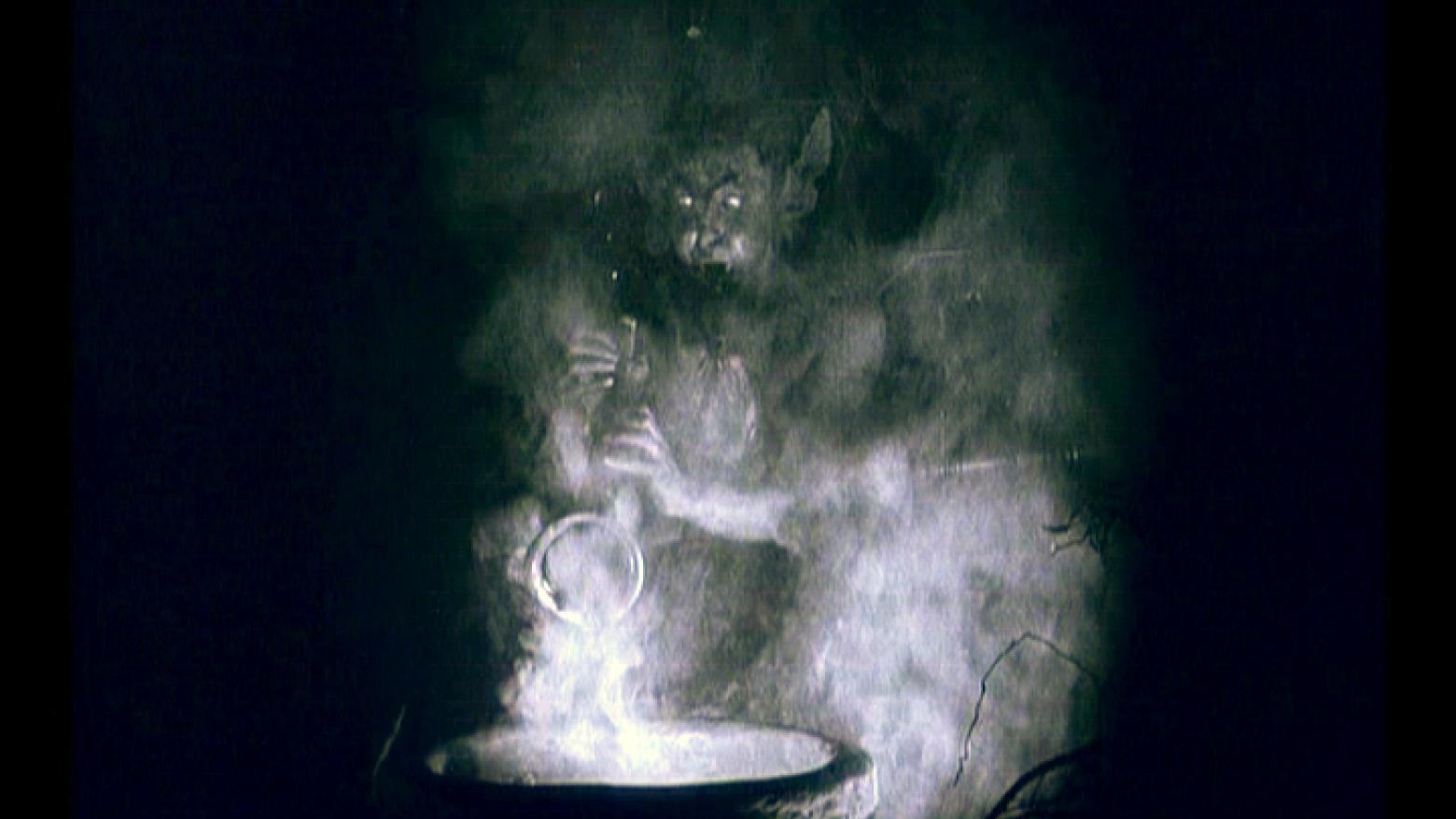 Häxan: Witchcraft Through the Ages
Thursday
May 14, 2009
7:30 PM to 10:30 PM
This is a past program
Funded by the UCLA Arts Initiative and co-presented with the UCLA Film & Television Archive
For Houseguest, a new series of artist-curated shows, Los Angeles-based artist Francesca Gabbiani has selected an eclectic range of works on paper, many from UCLA's own collections, that explore the subjects of witchcraft and sorcery—themes that are often subtly evoked in her own work. The works selected include drawings, prints and illustrated books ranging in date from the Renaissance to the present. To complement this exhibit, the artist and the UCLA Film & Television Archive have co-curated three evenings of film screenings (two with live musical accompaniment) that explore similarly occult themes. Two iconic films about witchcraft will be screened: Danish master Carl Theodor Dreyer's haunting Day of Wrath (1943) and the legendary Häxan (1922), by Benjamin Christensen—presented in a gloriously restored and tinted print from Sweden. The program concludes with an eclectic mix of short works from the silent era through the 1960s, including Kenneth Anger's Invocation of My Demon Brother (1969).
In conjunction with Houseguest: Francesca Gabbiani.
Häxan: Witchcraft Through the Ages
Christensen's notorious pseudo-documentary about the history of witchcraft is a beguiling blend of animation, fiction, fantasy and "re-enactments," with satanic rituals, witch trials and medieval torture devices, featuring the director himself as Satan. With a nod towards Hieronymus Bosch, Christensen's stunning and risqué imagery still retains its potency.
Häxan will be presented in a restored and tinted print from the Swedish Film Institute with a special electronic score composed and performed by Los Angeles-based musician, Eddie Ruscha, a.k.a The Secret Circuit.
Screenplay: Benjamin Christensen. Cinematographer: Johan Ankerstjerne. Editor: Edla Hansen. Cast: Benjamin Christensen, Ella La Cour, Emmy Schønfeld, Kate Fabian, Oscar Stribolt. 35mm, silent, (20 FPS), Swedish intertitles with English subtitles, 106 min.
Public programs are made possible, in part, by a major gift from Ann and Jerry Moss.
Additional support is provided by Bronya and Andrew Galef, Good Works Foundation and Laura Donnelley, an anonymous donor, and the Hammer Programs Committee.