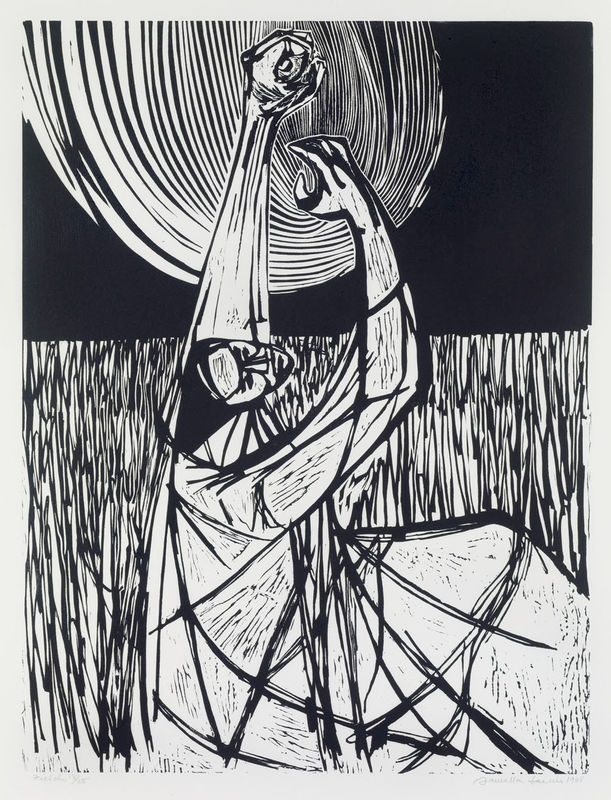 Samella Lewis, Artist
Medium
Linocut, Edition 18/25
Dimensions
35 x 28 3/8 in. (88.9 x 72.1 cm) approx.
Credit Line
Collection of the artist. Photo by Ed Glendinning
This print shows a man standing in a field, his arms raised strongly in the air, with one hand clenched in a fist. The raised fist has been used as a symbol of solidarity by many leftist groups, including the Black Power movement and the Black Panthers in the 1960s. By depicting this field worker under the massive, overpowering sun, Lewis refers to the plight of slaves and migrant workers.