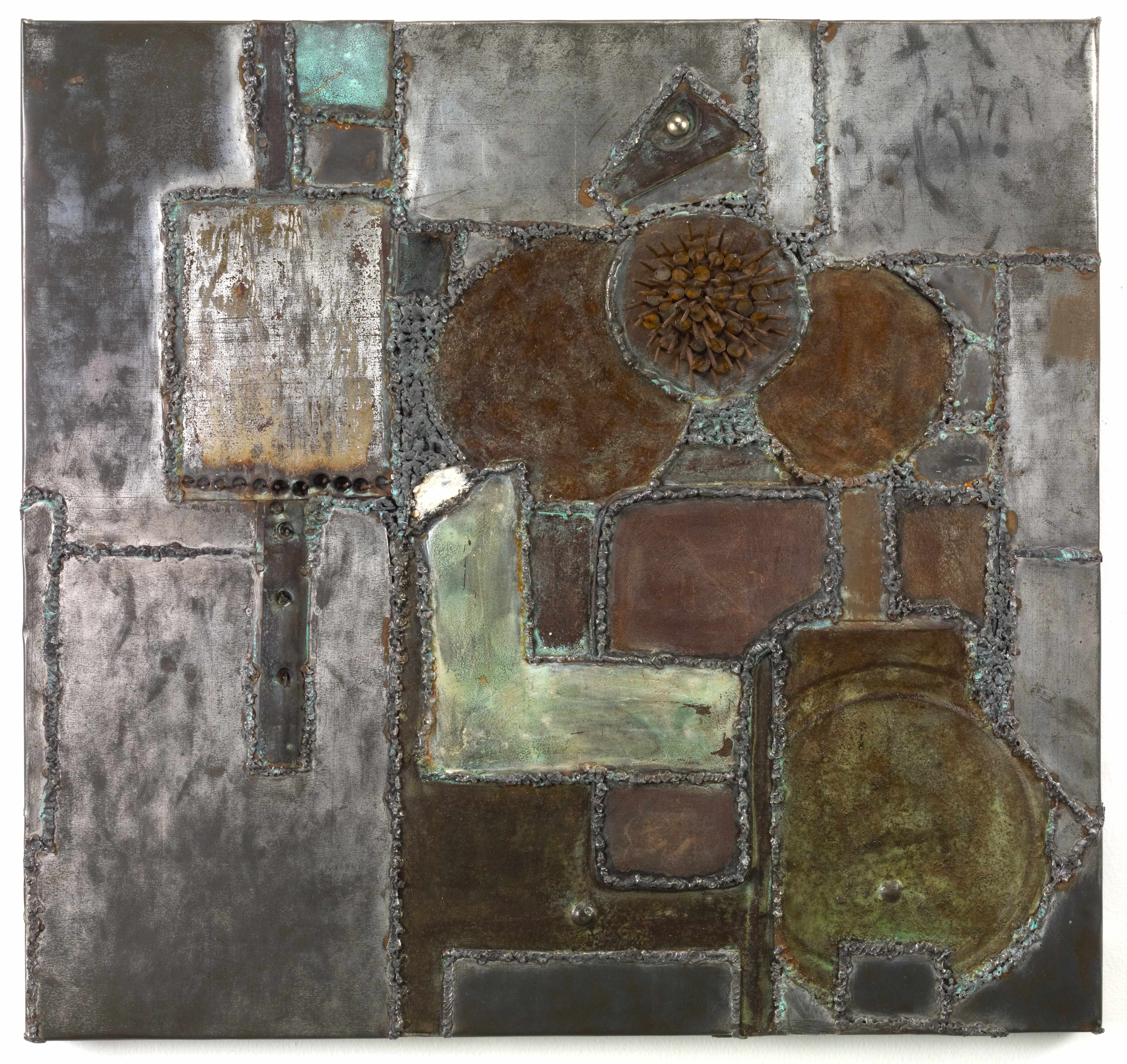 John Outterbridge
Eastside-Westside, from the Containment Series,
c. 1970
Medium: Soldered metal with extrusions mounted on wood
Dimensions: 19 1/4 x 20 1/4 x 1 3/4 in. (48.9 x 51.4 x 4.4 cm)
Credit Line: Collection of the Oakland Museum of California, Bequest of the Estate of Mrs. Dorothy Adams McCoy. Photo by Ed Glendinning

Like Let Us Tie Down Loose Ends, also from the Containment Series, Eastside-Westside is assembled from found objects. Eastside-Westside deals with the geographical and sometimes territorial divides that characterize the urban terrain of Los Angeles.