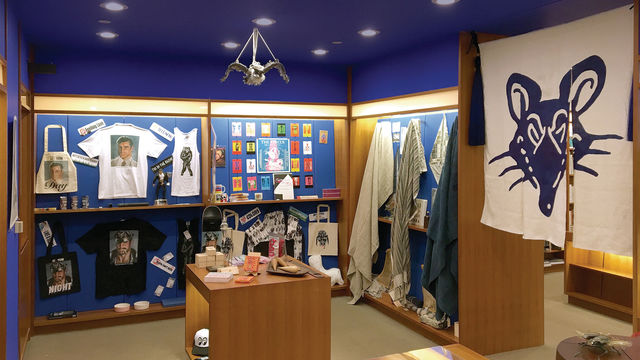 Rat Bastards at the Hammer Store
Update: Read the November 2017 article in the New York Times about Lisa Eisner and the Hammer's in-store pop-up.
Rat Bastards, organized by jewelry designer Lisa Eisner and artist Louis Eisner, is the latest Hammer Store pop-up. Since fall 2015, the Hammer Store has been collaborating with Los Angeles artists and designers on one-of-a-kind pop-up shops allowing us to present new perspectives, products, and experiences to our shoppers.
Following successful collaborations with René Holguin of RTH and Kristin Dickson-Okuda and Shin Okuda of IKO IKO, the Hammer Store's Rat Bastards pop-up continues the trend of bringing in artist and design products, exceptional craftsmanship, and continually changing merchandise. I interviewed Lisa and Louis to learn more about the pop-up and their inspirations.
Spread the word and send us your photos using #RatBastardsHammerStore.
Can you tell us a little bit about yourselves?
Lisa: I'm a jack of all trades, master of none. And my trade now is jewelry—sculptural jewelry that is textured. Louie likes to draw and paint. He's an artist, and he lives in Los Angeles and Mexico City.
Louis: I like to dance, and I'm a Leo.
Why were you interested in curating a pop-up for the Hammer Store?
Both: We love the Hammer—it's in our hood. We grew up going there, love the people who work there, and it's close to Apple Pan and In-N-Out. And we love AMMO inside the Hammer. We love to hunt, and this was a great opportunity to work with all kinds of artists and designers. Anything for the Hammer!
Where does the name "Rat Bastards" come from? 
We are calling our space "Rat Bastards" as an homage to one of our favorite California artists—Bruce Conner. Conner formed a club of artists in 1958 called Rat Bastard Protective Association. His eye was unafraid to find the beauty in places no one else was looking. And our store is kind of like that, a store for people whose favorite things were found when they weren't looking for them.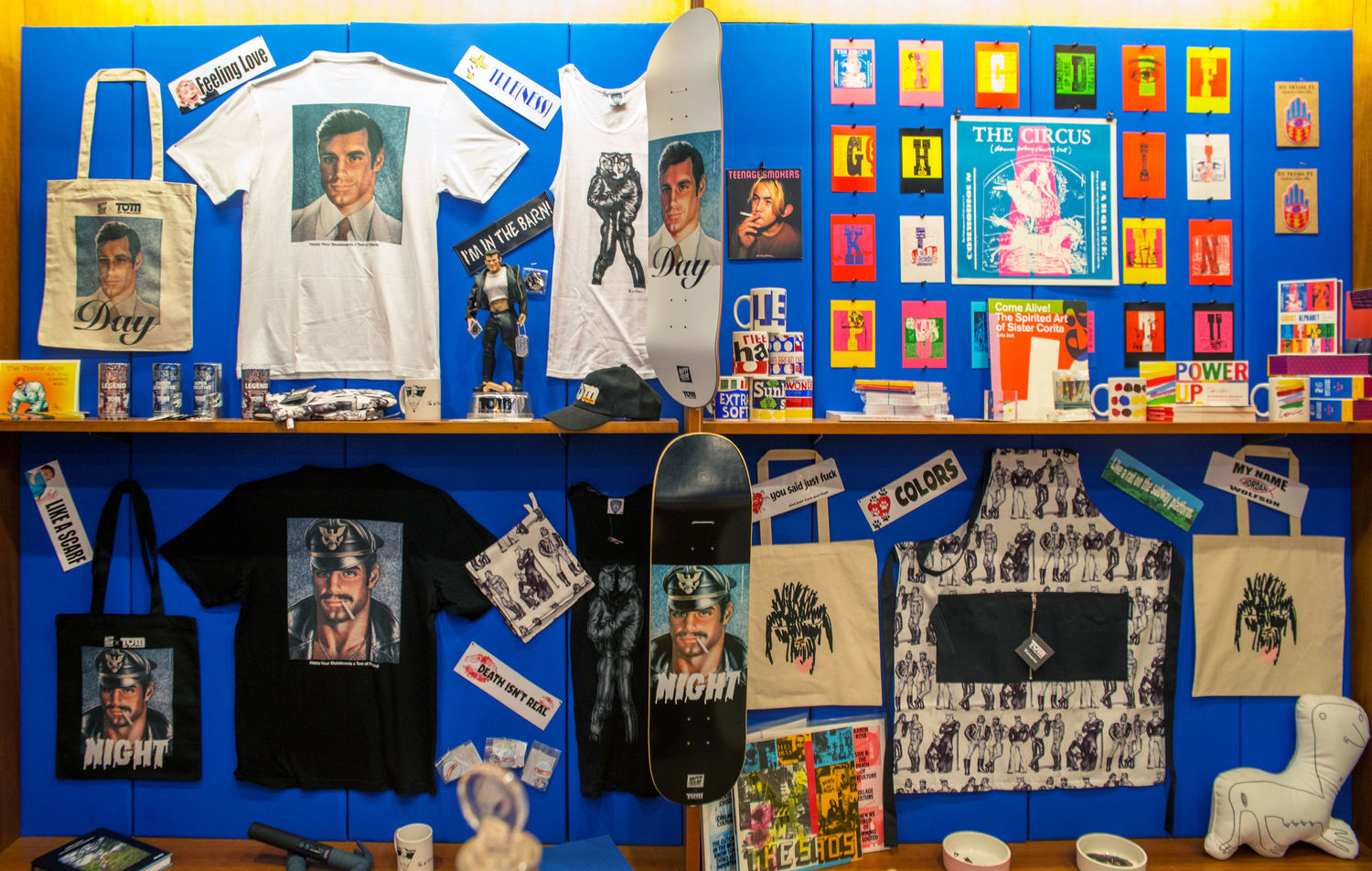 What types of objects will we find in the Rat Bastards pop-up?
Both: Crystal sex toys. Hand-tooled leather patches. Rat fink key chains. Limited edition artist merchandise. T-shirts from Hollywood Forever Cemetery. Tom of Finland and Robert Crumb and Mooneyes. Master ceramics. Hand-embroidered kimonos. The best incense. Japanese indigo-dyed blankets. One-of-a-kind carved wooden stool from a master craftsman. Handmade jewelry. Papier-mâché life size owls. Vintage patches, pins, postcards, and visors. Signed Bruce Weber posters. Sister Corita Kent books, t-shirts, and coffee cups. Jordan Wolfson bumper stickers. Alex Israel napkins and eyeglass cleaners. Japanese kawaii stationery, keychains, and cards. Peanuts sweatshirts and shirts. Handblown glass vases and glasses. Essential oils. Vintage sculpture collection. Tom Ford bandanas. 
Is there an overarching theme that ties all of the objects together?
Both: Things we like. Always vintage, bygone, handmade, unique, very Southern California. Hippie New Age, subcultures, Simpsons, Charlie Brown & Snoopy, Tom of Finland leather daddy, Mexican dominatrix.
Do you each have a favorite object in the pop-up?
Lisa: I love the quartz crystal Mary statues.
Louis: Ido Yoshimoto wood stool or Rat Fink bust.