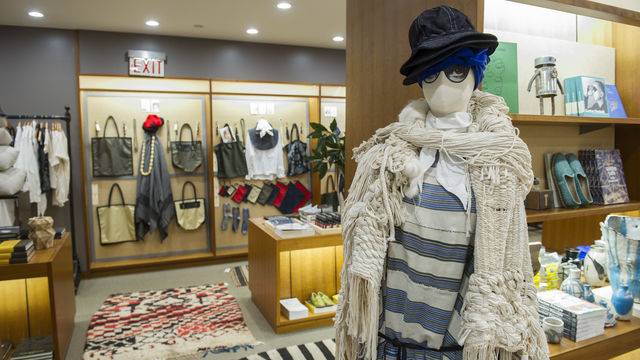 In the last few years we have begun to introduce new products from L.A.-based artists and creators at the Hammer Store—a tradition we started with Arts ReSTORE L.A. and are continuing today. We have been working to broaden our offerings to reflect the museum's commitment to the Los Angeles creative community. 
This fall, we have invited Rene Holguin of the L.A. boutique RTH to showcase a special selection of captivating items created by local makers and editors in a pop-up in our store. Officially launching on November 5, the RTH pop-up will sell everything from jewelry and vintage prints to weavings and ceramics from brands like Free City, Jenny Rask, Mitsuko, and Life Aromatherapy.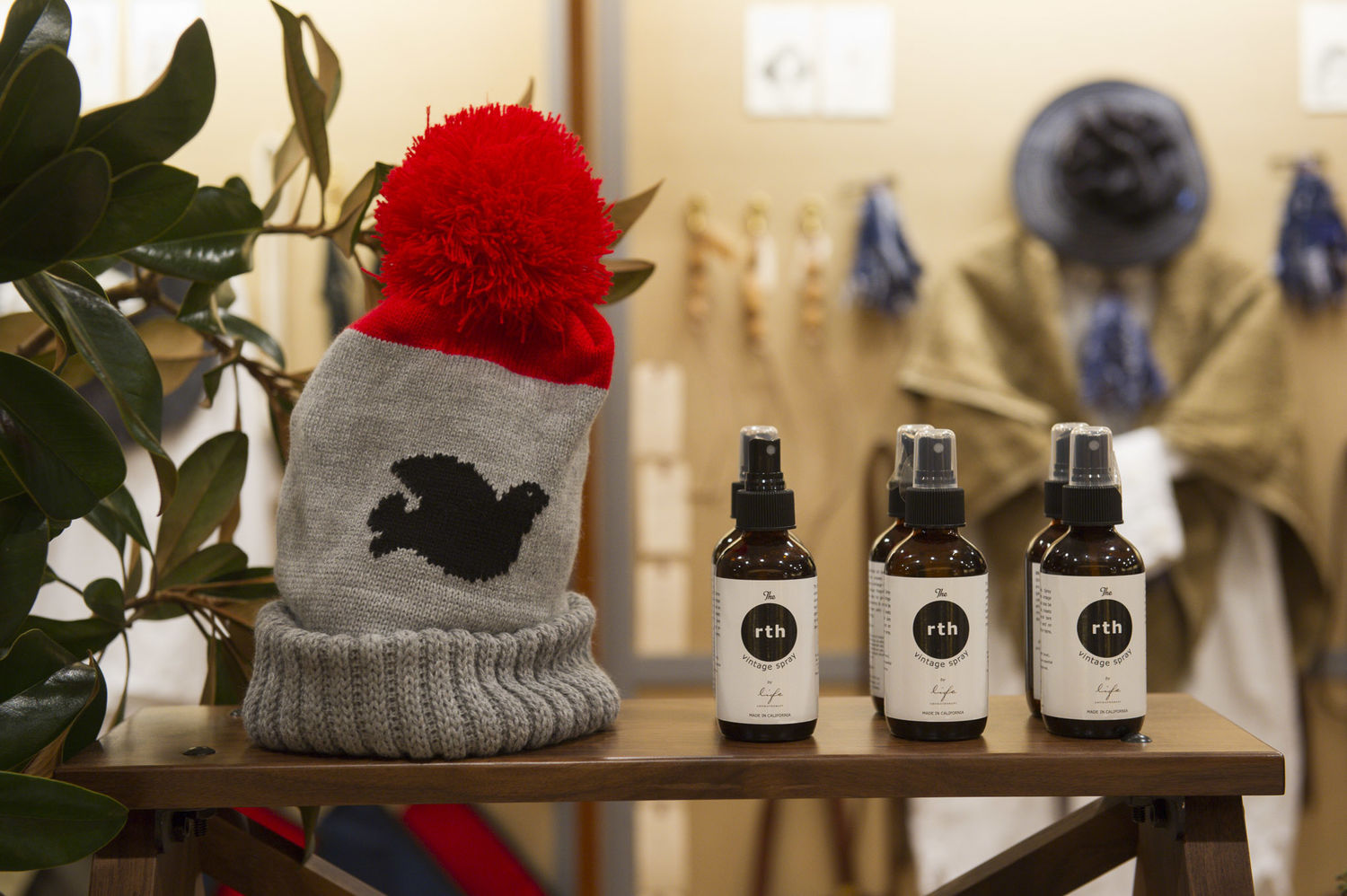 About RTH
RTH supports and advocates traditional arts, crafts, and gestures. RTH is a leather goods accessories brand with two shops in Los Angeles founded by Rene Holguin. RTH works with a group of artist, artisans, ranchers, suppliers, and makers. They find inspiration in how all of these collaborators "translate a concept." Designs are often adapted to their specialty.
"Some of our sewers (former boot makers) didn't necessarily know how to make bags, so I started to design based on what they knew how to do. I asked them to show their expertise and what they like to do, and we designed something based on that—not forcing them to do something they don't know how to do. Once a mutual language is developed new designs are introduced." 
RTH takes a similar approach with their materials. On sourcing leather, for example, they don't simply see a hide for an RTH wallet. They seek out pieces with "living histories," possessing a larger story and meaning. "We work with cattle that has been free and roaming; they're out in the sun, and they have scratches and bite scars from the elements. These things are all very real and natural. We see it as character—not a flaw."
In some ways, Holguin's sartorial and design sensibilities reference his childhood in El Paso, Texas, where his father was a leather boot-maker and his mother an interior designer; his shops overflow with references to classic style:
"I'm really inspired by what I call 'global truths.' Every indigenous culture expresses and specializes itself in some form of art or craft: beadwork, braiding, leatherwork, painting. Often, there are universal symbols present in this work, such as the sun. This brought me to the notion of global truths—the things we feel and experience anywhere in the world. And I think global truths can be translated to style. It's a global language."
An opening reception for the RTH pop-up takes place in the Hammer Store on Thursday, November 5 from 5–7 p.m. The pop-up will be open through January 24, 2016.
#RTHxHammer
Full list of makers: Jenni Rask, Pint, Mistuko, Filthmart, Sabah, March, Karen Kimmel, RTH, Woven Accents, Commune, Valerie Chocolates and Commune, Amana Colonies, S. Nova (Sophie Nova), Tantum, Life Aromatherapy, Matthew Adonzio, Free City