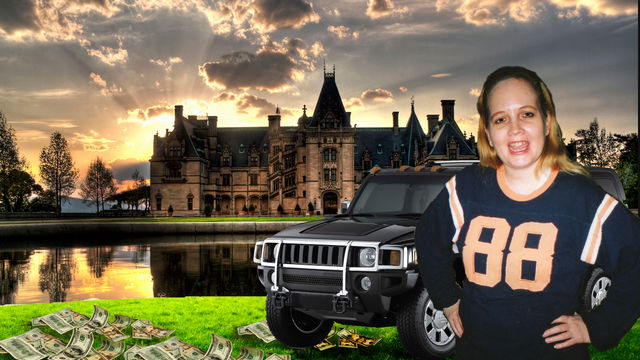 Jeanine Oleson and Photo Requests from Solitary
New York-based artist Jeanine Oleson has worked through multidisciplinary processes this fall at the Hammer as part of In Real Life, and as artist-in-residence for the 2016/2017 year, will debut new work in May with a Hammer Projects exhibition. Using photography, film, performance, sound, and installation, Oleson explores themes of audience, language, spirituality, memory, music, and alienation, often integrating her own artistic process into the material or collaborating with other artists.
In 2013, Oleson joined Laurie Jo Reynolds and Jean Casella as part of a project called Photo Requests From Solitary, which began as an initiative to support efforts against the inhumane conditions implemented in prisons across the United States. Individuals held in solitary confinement units or supermax prisons were invited to request an image of "anything at all, real or imagined," and these requests were fulfilled by artists who reinvented places, people, dreams, and memories.
We asked Jeanine about her involvement in this project and its larger goals and implications to promote visibility and activism within the community. Read on to learn how you and other artists can contribute and join the conversation.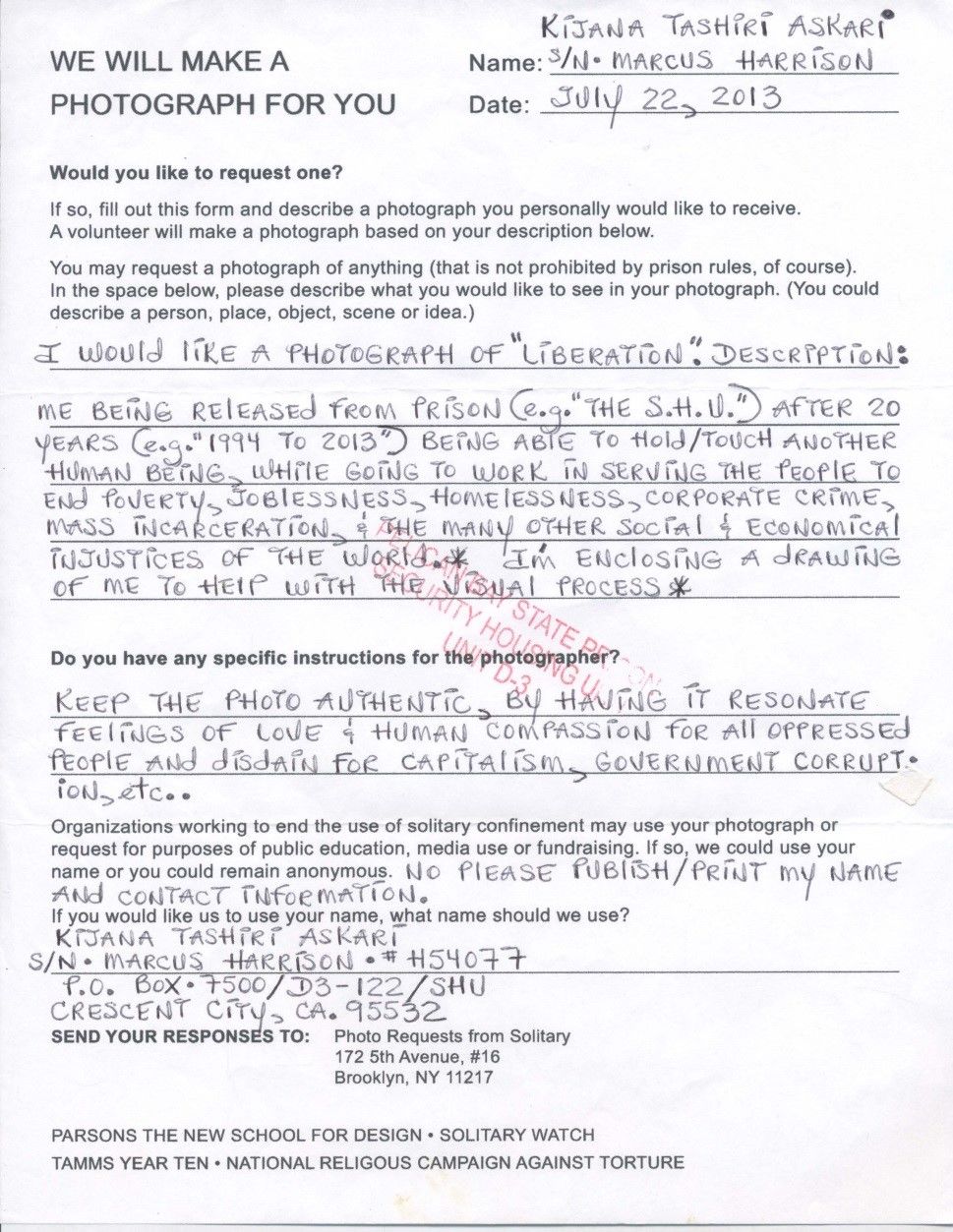 Unfulfilled request
Mia Lewis: How did you become involved in this project? What about it initially intrigued you?
Jeanine Oleson: I became involved with Photo Requests from Solitary when it was one of many strategic efforts supporting the Tamms Year Ten (TYT) campaign in Illinois. Like some 80,000 other people in US prisons, the men in Tamms were locked in small, concrete cells for 23 to 24 hours a day without human contact. Mental breakdowns, self-mutilation, and suicide attempts were common at Tamms, and are an expected consequence of long-term isolation. The men in Tamms were invited to request a photograph of anything in the world, real or imagined and the campaign found an artist to make that image. The resulting requests were touching and often surprising.
Laurie Jo Reynolds, my friend and collaborator on this project is a head organizer of the Tamms campaign and it's initially through the campaign's stories from the men held at Tamms that I came to understand solitary confinement as legally-condoned torture that I wasn't aware of. I was struck by the fact this was happening to people in some part due to my complicity as a citizen. Laurie Jo and I talked about moving Photo Requests into a second phase in New York and California to support the work being done in those states, and we began working with Jean Casella, the director of Solitary Watch, a national organization working to expose and oppose solitary. It's precisely this ability to convey someone's story and circumstance through what they would like to see that reinvests images with meaning and agency in an oversaturated image culture. It builds advocacy and visibility for the work of groups like Tamms Year Ten or Solitary Watch with help from the amazing contributing artists who fulfill requests.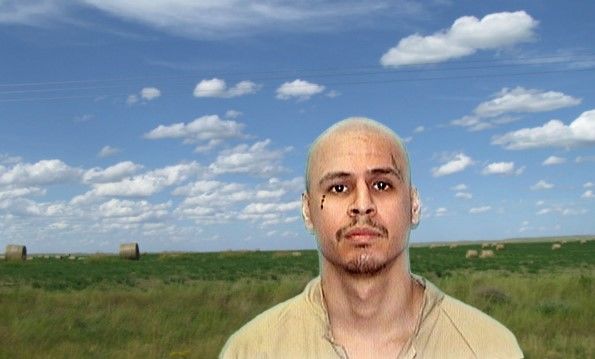 MYSELF WITH A BLUE SKY - Robert S. Photo by Laurie Jo Reynolds, 2011.
Are you or any of the other artists involved in this project able to hear responses from these men and women after they've received their photographs?
Yes, we communicate through the mail. We sometimes receive amazing letters back and share them with the participating artists who took the image. The letters we receive show a general appreciation for the effort of the participating artists and for making them feel seen and human while in complete isolation.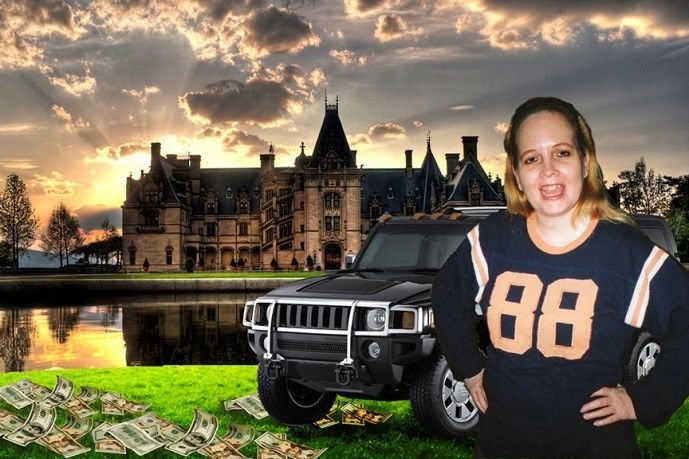 MOM, MONEY AND MANSION—Robert T. Photo by Jeanine Oleson, 2013.
What do you think about the role of art/cultural institutions in terms of spreading awareness on these social issues (i.e. invoking dialogue through public programs or educational outreach)?
Art and cultural institutions generally seek to be relevant and engaged in the social and cultural spheres because contemporary art is often directly engaged in these conversations. Hopefully, the role of the museum is to contextualize and expand on artistic practices that represent the experiences of a broad constituency and some kind of secular ethic, so that means the epidemic of mass incarceration and the policies that have allowed this situation are important to present to audiences. Photo Requests from Solitary engages artists and audiences in witnessing the dreams and wishes of people held in isolation while also fulfilling an actual request.
Yes, I think art and cultural institutions should have solidarity with and support for artistic and activist work that engage a public in thinking about mass incarceration and solitary confinement. Isolation on the scale and practice that it's used in the US is considered torture by the UN, Amnesty International and in the larger global context. In 2010, the U.N. Special Rapporteur on Torture called for a global ban on solitary confinement in excess of 15 days. The people who made the requests for this project have been in solitary for years, or even decades.
Why would museums NOT want to show these amazing images contributed by brilliant artists, find ways of informing a citizen public and envision ways to change these practices? In the aftermath of this election, I think many of people are looking for ways to engage and public institutions can provide this discursive space. For advocates working to end solitary confinement, the new administration is looking particularly bleak and many reforms may be rolled back–take a look at this article recently written by Jean Casella.
This is also a perfect moment to say that we are looking for museums/institutions in California and New York to present these images in exhibitions as well as hosting advocacy programming. Please be in touch with any ideas!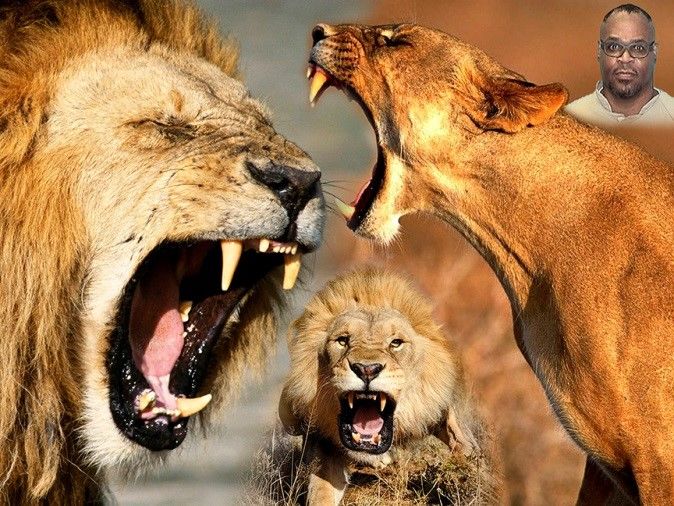 A PHOTOGRAPH WITHIN A PHOTO OF ME + WILD LIONS—Ike. Photo by Jesse Avina, 2013.
How do you think these photographs support or challenge our view of these men and women, who are so often stigmatized in the media through notions of "criminality"?
The requests and images humanize the most stigmatized people in this country—the  stories hopefully inspire viewers want to know more about why solitary confinement is being used so excessively or even at all and what they can do to stop it. In a recent exhibition of the PRFS images, we had advocates against solitary confinement there to speak with viewers because we feel it matters to present information and give next steps to anyone upset about the practice.
Also, to answer your question about criminality, solitary confinement is used to indefinitely house the mentally ill, children, developmentally disabled people, LGBT people, Muslims, prison rights organizers, suspected gang members–the list goes on and it's darkly absurd. People are placed in solitary confinement at the discretion of corrections officials, not by due process. It's not the "worst of the worst"—which isn't relevant as a reason­, the state should/does not have the right to impose cruel and unusual punishment—some of these people ended up in isolation "for their own protection."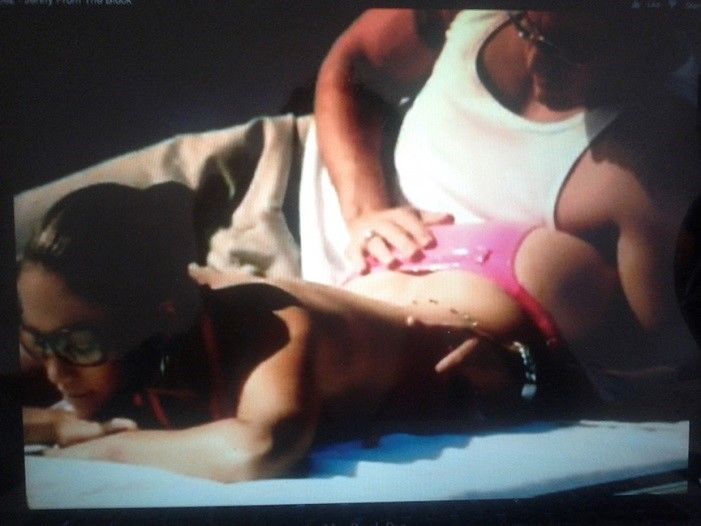 JLO's BUTT—Johnny. Johnny asked for a photo of a very specific Jennifer Lopez music video—the one with her ex-boyfriend Ben Affleck on a boat, with her butt showing. Luckily, there were people who remembered the exact same video he did ("Jenny from the Block"), and Danny Orendorff was able to take a still from it. Photo by Danny Orendorff, 2012.
How can other artists/writers/activists/ individuals become involved in this project if they are interested?
We would LOVE to hear from any artists/photographers/institutions who might be interested in participating! We rely on your creativity, interest and problem-solving to fulfill and show these requests! The list that includes some requests very specific to California like images of what Goshen, CA looks like, an image of a sunset on the Pacific taken from a boat, to more complicated requests like an image of Liberation. Please email us with questions and to receive the list of requests we are trying to fill: photorequestsfromsolitary@gmail.com.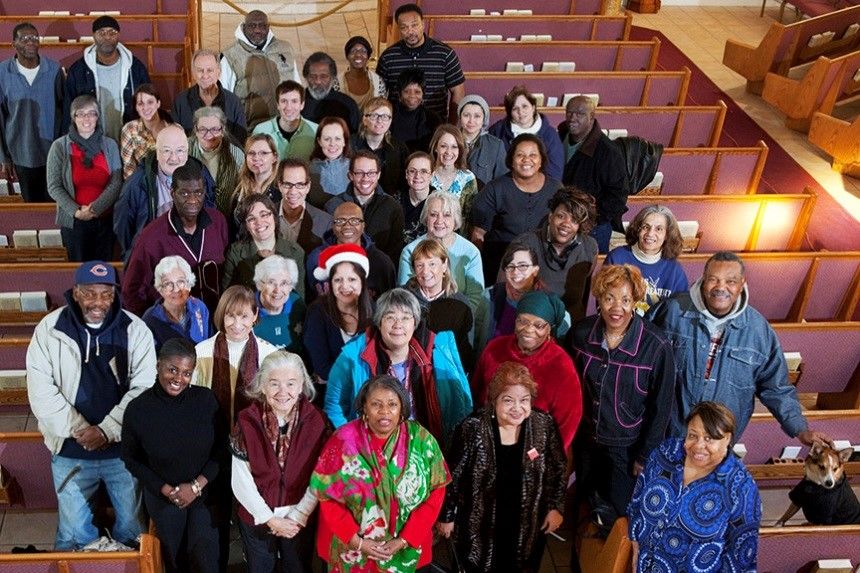 TAMMS YEAR TEN GROUP PHOTO—Tyrone. Photo by Lenny Gilmore, December 10, 2011.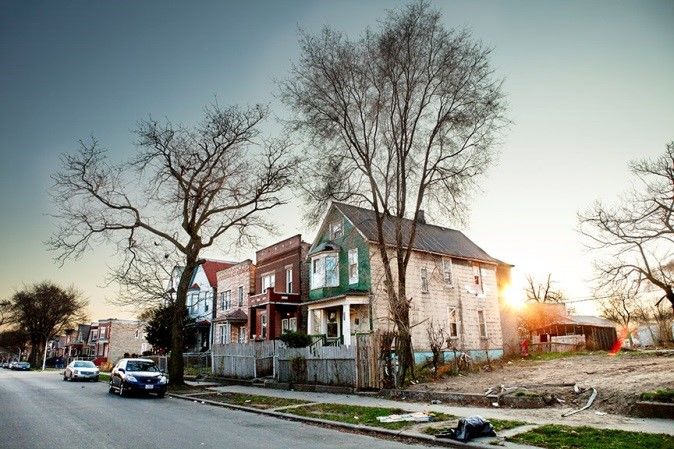 MY AUNTIE'S HOUSE ON THE BLOCK—Darrius. Darrius requested a photograph from Chicago's Englewood neighborhood, asking that the image include his auntie's house and the whole block of 63rd and Marshfield, at 2:00pm, facing east. He wanted the photographer to talk to residents in the neighborhood, including his aunt, and see if they remembered him. "Let the people outside know that the picture is for 'D-man,'" he wrote. Photo by Chris Murphy, 2012.
LOVESICK CLOWN- Humberto. From left to right: photos by Lisa Barcy, Harry Bos and Stephanie Barber, 2012.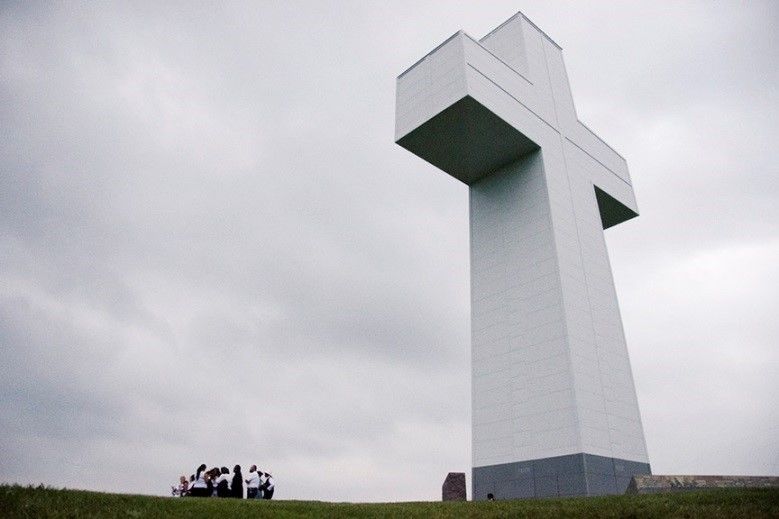 BALD KNOB CROSS—Willie. Photo by Rachel Herman, May 6, 2011.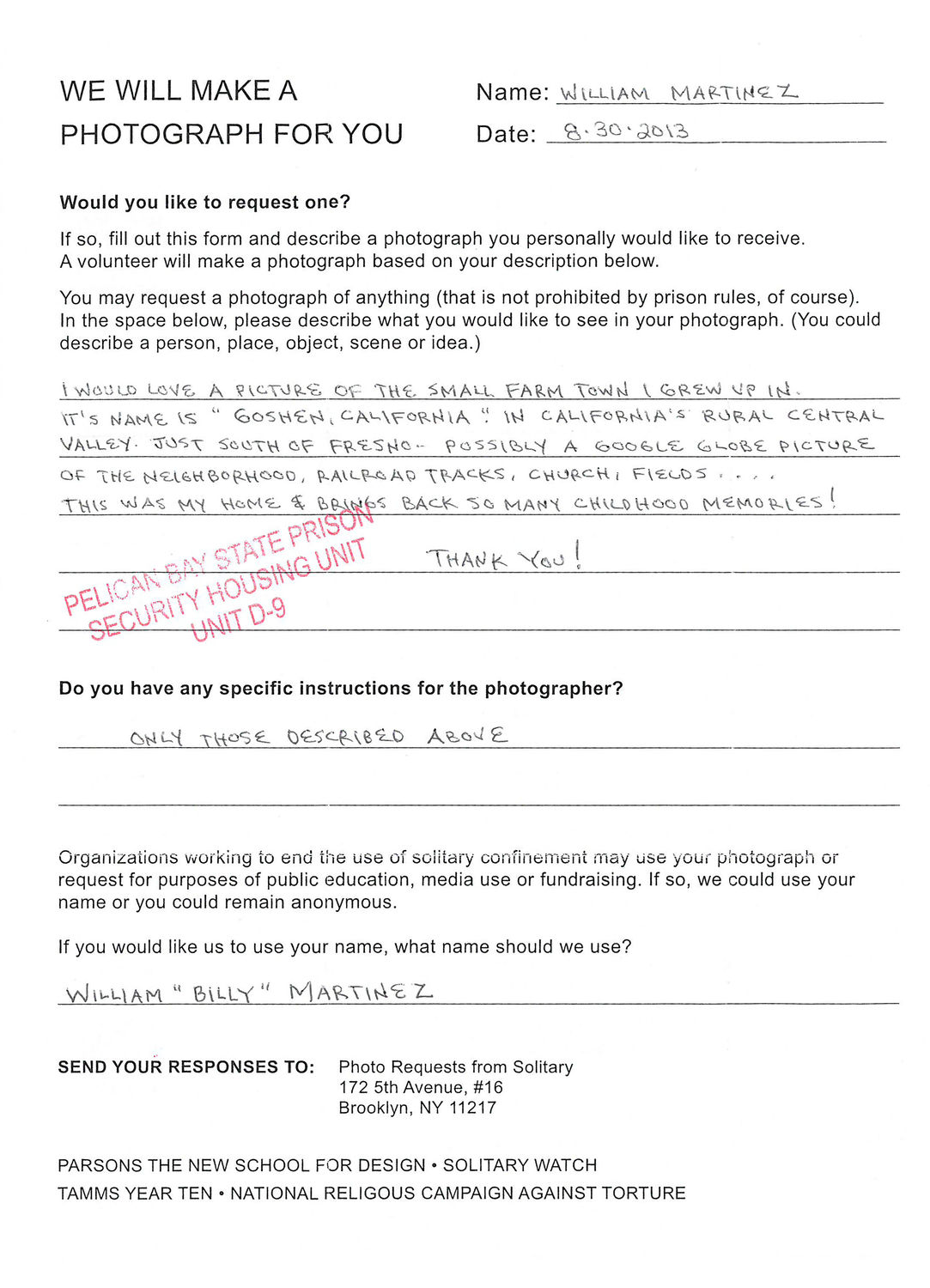 Unfulfilled request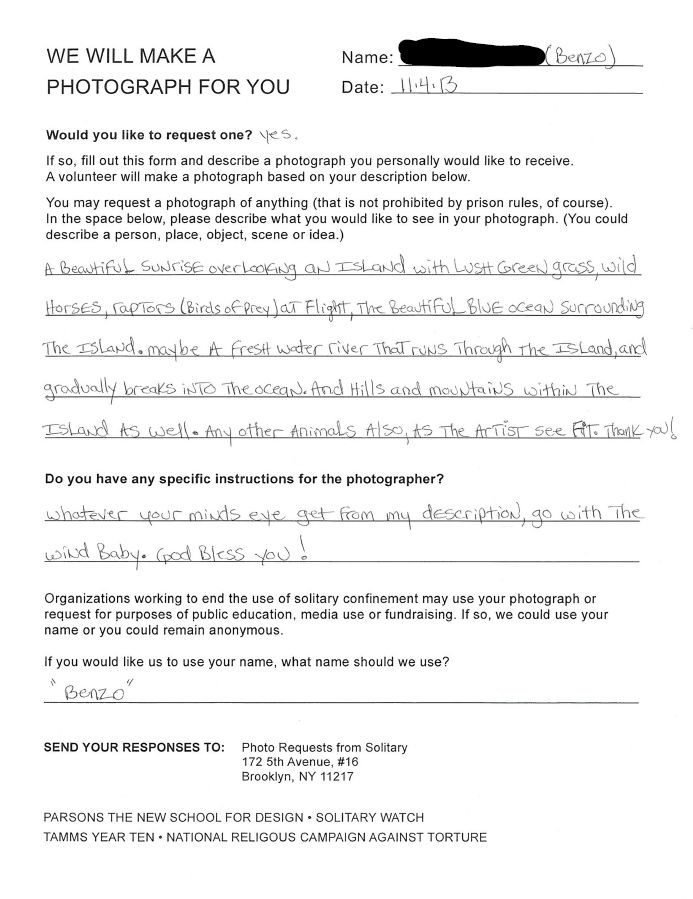 Unfulfilled request