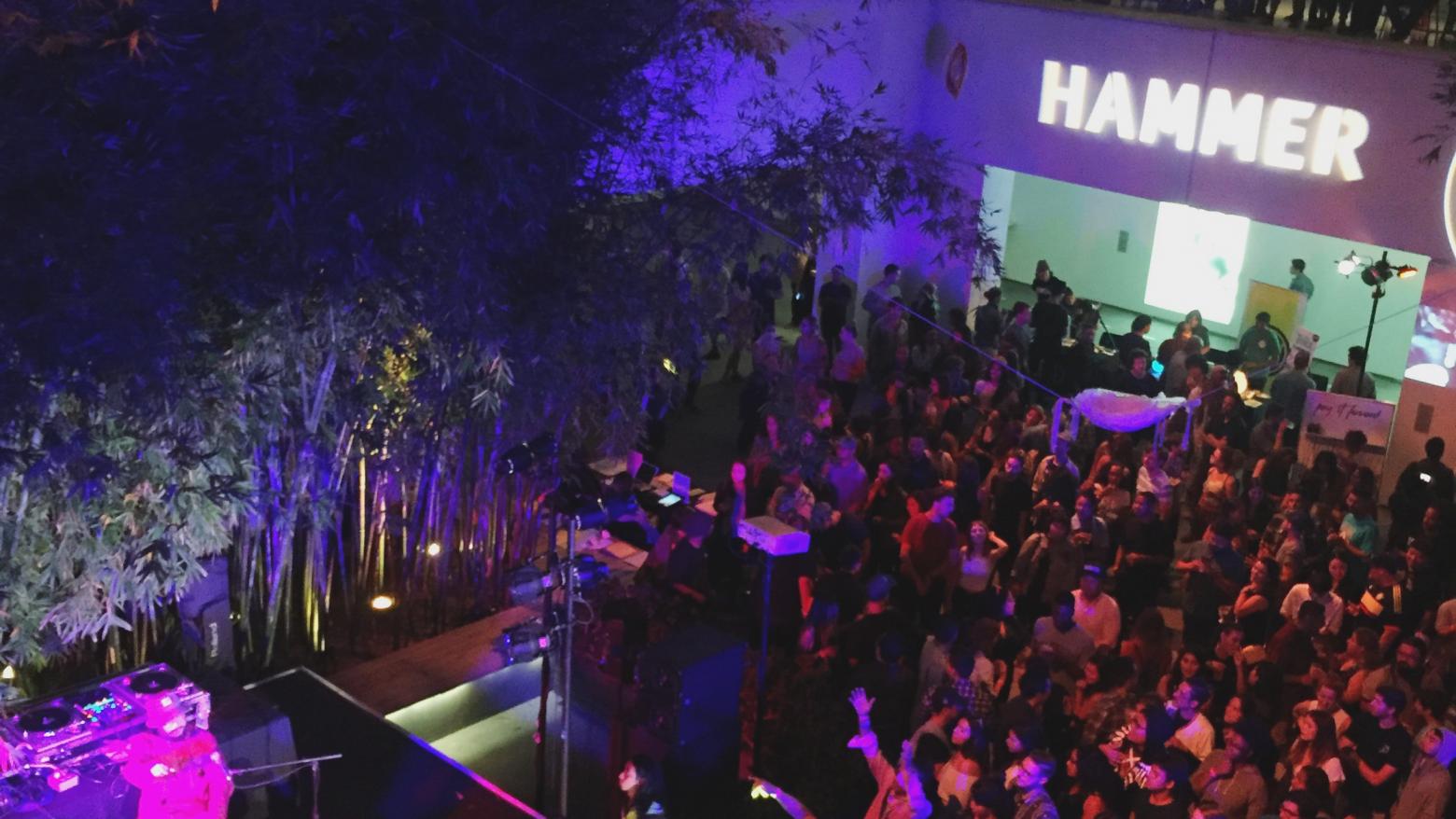 Night at the Museum (feat. Everyone but Ben Stiller)
The post-graduation craze was in fact real—one moment I was finishing up my undergraduate career at UCLA, and the next moment I was a full time summer intern at the Hammer Museum. The last time I had visited Hammer was when I was a freshman and went to Chip Kidd's lecture for extra credit for a Design and Media Arts course. Once a one-time visitor, I quickly became part of the curatorial and communications departments, and have been for the past ten weeks.
The majority of my work revolved around Made in L.A. 2016 and the summer concert series, and if I can describe that series in one phrase, it would be "Everything comes to life." Yes, I borrowed the line from the movie Night at the Museum (2006). Even though there were no dinosaurs chasing after you or Ben Stiller, Thursday nights in July and August were quite eventful nights at the museum.
When I think of visiting a museum, I associate that as a daytime activity. Perhaps it's the repeated experience of field trips to museums while I was in grade school, but visiting a museum is definitely not the first thing that pops into my mind when the sun goes down.  
But the Disappear Here and JazzPOP series were novel experiences for people like me who only imagined the museum to come alive in the daytime. Even though I walked through Made in L.A. 2016 multiple times—finding myself in a saturated pink room created by Shahryar Nashat or marveling at the life-size wood totems carved by Kenzi Shiokava— there was something more intimate and exclusive about being in the gallery during extended hours.
One thing I came to appreciate about our biennial exhibition is that the participating artists are part of our community. This sense of coexistence became even more real when one of the artists showed up to Disappear Here and JazzPOP—this time not showcasing his wood carvings, but instead, his dance moves.
Kenzi wasn't the only artist I encountered during my 10 weeks at the Hammer. As a communications department intern, I was assigned to Hammer's Snapchat account during our summer concert series. Even though it was an assignment, it really wasn't an assignment to me because I got to finally hear Mndsgn and TOKiMONSTA live. These were DJs I would listen to while studying for my SATs or sitting on the school bus, wondering where I would end up in a few years like all high school students do. It was quite incredible when I got to meet them in person and even chat with them.
The best part of it all, I would have to admit, was that all of the events were free. For everyone. For good. I spent most of my childhood in Seoul where there are many museums, but where most of the exhibitions cost money. I would go see special exhibitions about Tim Burton or Andy Warhol when they were in town, but unless these were exhibitions I really wanted to see, I did not because of the cost. However this changed when I studied abroad in Europe for a semester and was given a EU-student visa. This visa granted me access to almost every museum for free! With that privilege, I went to Musée d'Orsay and saw a van Gogh painting for the first time and almost cried. I also roamed around the galleries in the Louvre to escape the heavy downpour on a very rainy night in Paris. These are memories that I will cherish for a long time and that were only made possible because these museums were free.
For that reason, I love that Hammer Museum is "Free for Good." I love that it's a space anyone can enjoy.
I love that you can see both world-class and up-and-coming art.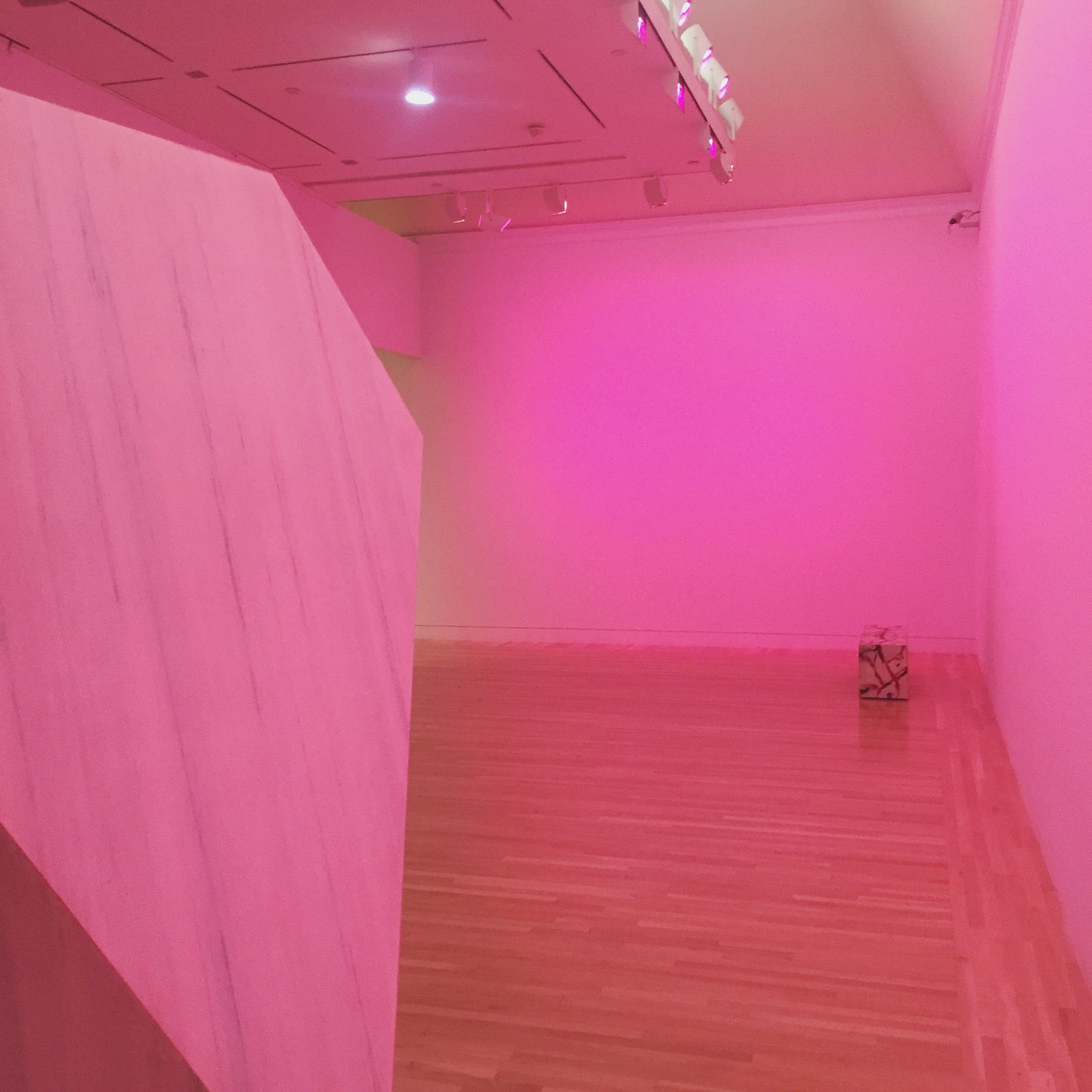 In Shahryar Nashat's Made in L.A. gallery
I love that you can just sit in the courtyard and take a break.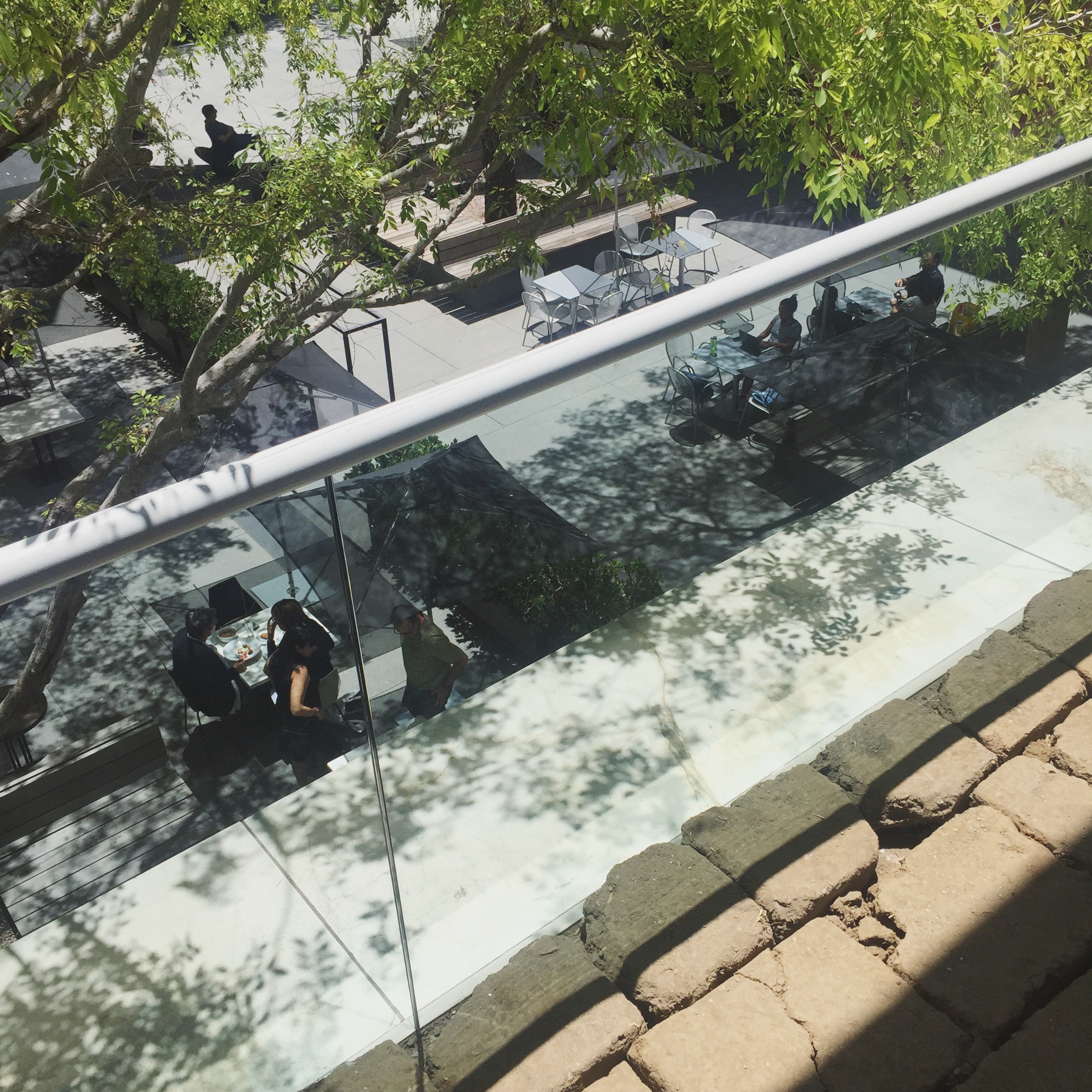 Hammer Museum courtyard
I love that it's an art museum that can turn into a concert venue.
Disappear Here summer concert
There is so much more—something for the kids, something for the youngins, something for family, something for everyone. Ten weeks at Hammer flew by, and even though my internship has come to an end, I know it's a place I can always come back to. For art. For relaxation. For who knows what.