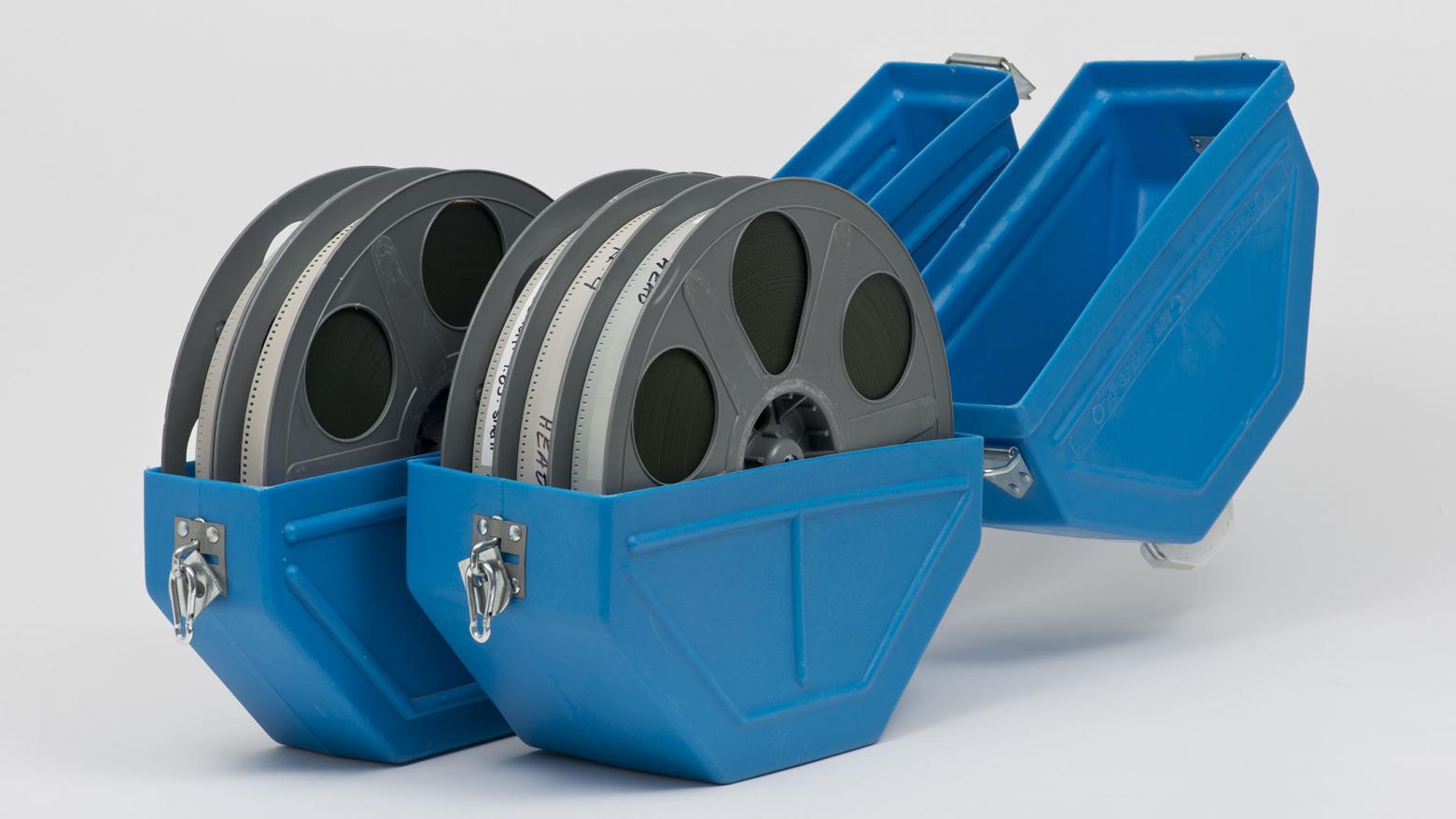 3 Questions with Margaret Honda
Hammer Museum: You work primarily with the medium of film. What is the significance for you of working with film in a city like Los Angeles, which has become synonymous with the movie industry?
Margaret Honda: My work in film is a relatively recent thing, as I'll get to in a moment, but the significance of working in Los Angeles is that I can work with relative ease. Thanks to the film industry's long history here, the necessary resources are available—materials, labs, equipment and, most importantly, people who have experience in all technical aspects of producing and projecting photochemical film. Still, this is nothing to take for granted with recent lab closures and layoffs, and film projectors being removed from theaters.
When I started making films, it wasn't because I had access to this particular industrial apparatus, by virtue of living in Los Angeles, and felt I had to do something with it. Most of my work is sculpture, and my working in film began as a matter of chance. I happened to learn about 70mm film—I knew of it but hadn't grasped how extreme it is. It's the widest gauge available, a reel of it is massive, very heavy, and the projected image is very wide. I held a roll of 70mm film in my hands before I ever saw a 70mm projection. That was the origin of my interest: 70mm as material. Then it was a matter of developing an idea suited to it. That was the first film (Spectrum Reverse Spectrum), and I began work in early 2013. I didn't know it at the time, but there were only two labs processing 70mm. One was in France, the other was FotoKem in Burbank. The French lab has since closed, so now FotoKem is the only lab in the world where you can work in large format.
I didn't go to film school, and I actually didn't go to art school, either. Probably as a result, many of my ideas, particularly those having to do with film, seem to involve doing things not in any usual way. For my first two films (Spectrum Reverse Spectrum, Color Correction), I didn't begin with a negative because I didn't work with a camera. I didn't study filmmaking so I wasn't indoctrinated with the idea that you begin with a camera. But printing without a negative is quite involved, which is the opposite of how I thought it would be. Luckily, I worked with some amazingly knowledgeable people who were interested in doing things they'd never done before. Of course, I was happy that the films got made, but I was happier still to see how excited these people were with the results of their work, which went well beyond what they're normally asked to do. I also realized the extent to which my films examine the ecosystem—the combination of specific people, equipment, and materials in the same place at the same time—that allows this type of work to happen. And for the moment, it's possible for me to do my work in Los Angeles mainly because there are still enough people around who have vast experience working with film. And for 70mm, as I said, it is the only place left in the world. 
What about living in Los Angeles appeals to you?
Whatever I need to do for my work can happen here, or not far from here. Also, I grew up in Southern California so I feel very connected to the area. 
Do you have any particular relationship to the historical theaters in Los Angeles, to another history of cinema here that is embodied by the city's theaters?
Your question raises an important point about experimental film in Los Angeles at this moment, and its relationship to the city's theaters. For me, "another history of cinema" in Los Angeles means avant-garde film. It's the people I'm thinking of rather than specific locations—filmmakers like Thom Andersen, Pat O'Neill, Laida Lertxundi, Jennifer West, Bill Jones, Madison Brookshire, Morgan Fisher. Works by these and other experimental filmmakers are presented all over the place by different programming organizations. Filmforum is mostly at the Spielberg Theater, which is in the basement of the Egyptian, but they also program in other spaces like the Billy Wilder Theater and REDCAT. And there is Acropolis Cinema, which is peripatetic. At the moment, you don't necessarily go to only certain theaters, or even theaters at all, to see experimental cinema. Sometimes you go to the Schindler House or to Union Station, or any of the museums and universities. The Echo Park Film Center operates out of a storefront. It's more that you follow certain programmers—Adam Hyman at Filmforum, Bérénice Reynaud and Steve Anker at REDCAT, Mark Toscano at various venues, Jordan Cronk at Acropolis, the entire crew at the Echo Park Film Center—to wherever the films are being shown. This has been the situation for a long time, in Los Angeles and elsewhere, mainly with 16mm and digital projections. 
I only screen film and, for my films that are bigger than 16mm, the projection does need to be in a theater. What matters is the physical set-up—the projectors perfectly adjusted, the right kind of screen in proper condition—and, equally important, the projectionist. So, really, my connection is with programmers and technical people who help to determine where something can be screened.
A number of people continue to make possible experimental cinema in Los Angeles, so I think of this work as belonging to the present, and also belonging to venues all over the city.