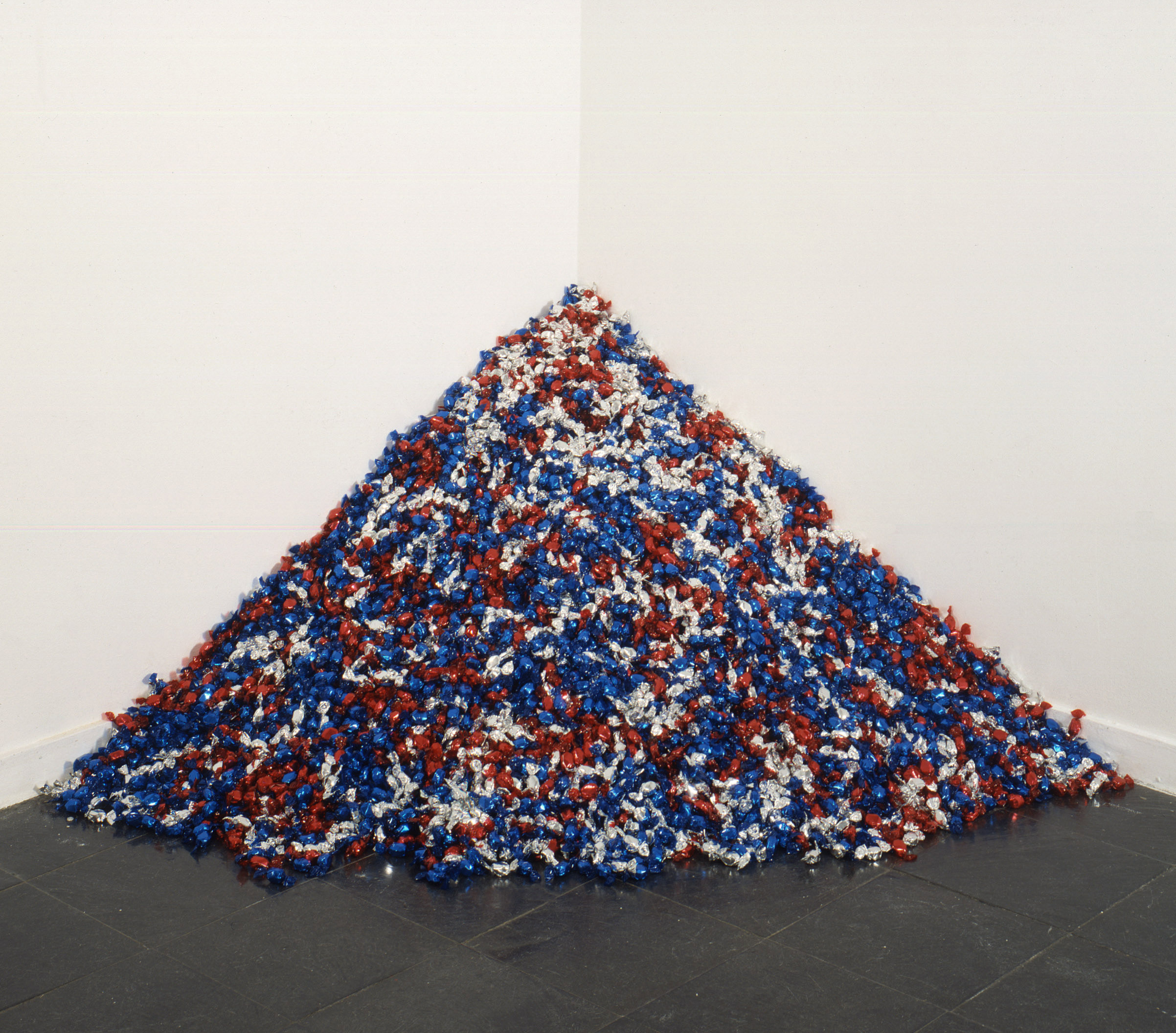 Felix Gonzalez-Torres
"Untitled" (USA Today),
1990
Medium: Candies, individually wrapped in red, silver, and blue cellophane (endless supply)
Dimensions: 300 lb. (136.1 kg)
Credit Line: The Museum of Modern Art, New York. Gift of the Dannheisser Foundation, 1996. Digital Image © The Museum of Modern Art / Licensed by SCALA / Art Resource, New York

Felix Gonzales-Torres often sought to create new ways for the public to interact with art, striving for a generosity of spirit while also insisting on a consideration of society's inequities and biases. In this work, visitors are invited to take a piece of candy and eat it, and the pile is continually restocked to maintain its approximate ideal weight. Mimicking the color scheme of the American flag, the work references the newspaper USA Today, a widely circulated daily journal that is generally regarded as following a practice of reductive journalism, making the news convenient and easily digestible. More broadly, the title refers to the country itself, and Gonzalez-Torres's piece asks us to consider questions of consumption and loss.