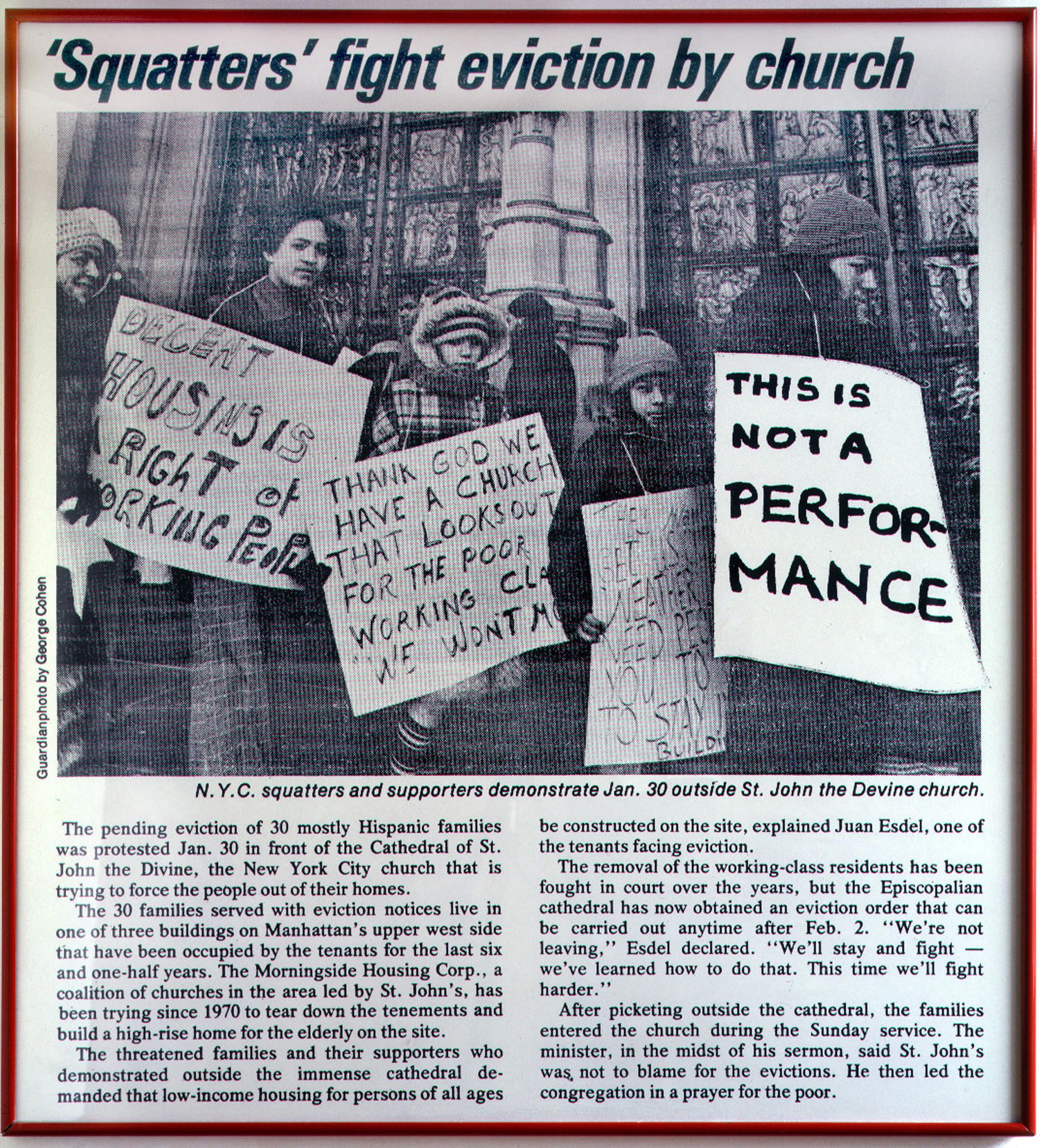 Adrian Piper
This Is Not the Documentation of a Performance,
1976
Medium: Silk-screened newspaper article with altered photograph and text
Dimensions: 49 x 45 in. (124.5 x 114.3 cm) (framed)
Credit Line: Collection of the Adrian Piper Research Archive Foundation Berlin. © APRA Foundation Berlin

Adrian Piper made this work by re-photographing a newspaper article about a protest against the eviction of Hispanic families from a Manhattan building and replacing the text of one of the picketers' signs with "This Is Not a Performance." It is a subtle rebuke to those who dismissed her earlier performances—in which she altered her appearance in various ways to expose xenophobia—as fictions, as well as to those who continued to turn a blind eye to racism as it relates to gentrification and urban life.