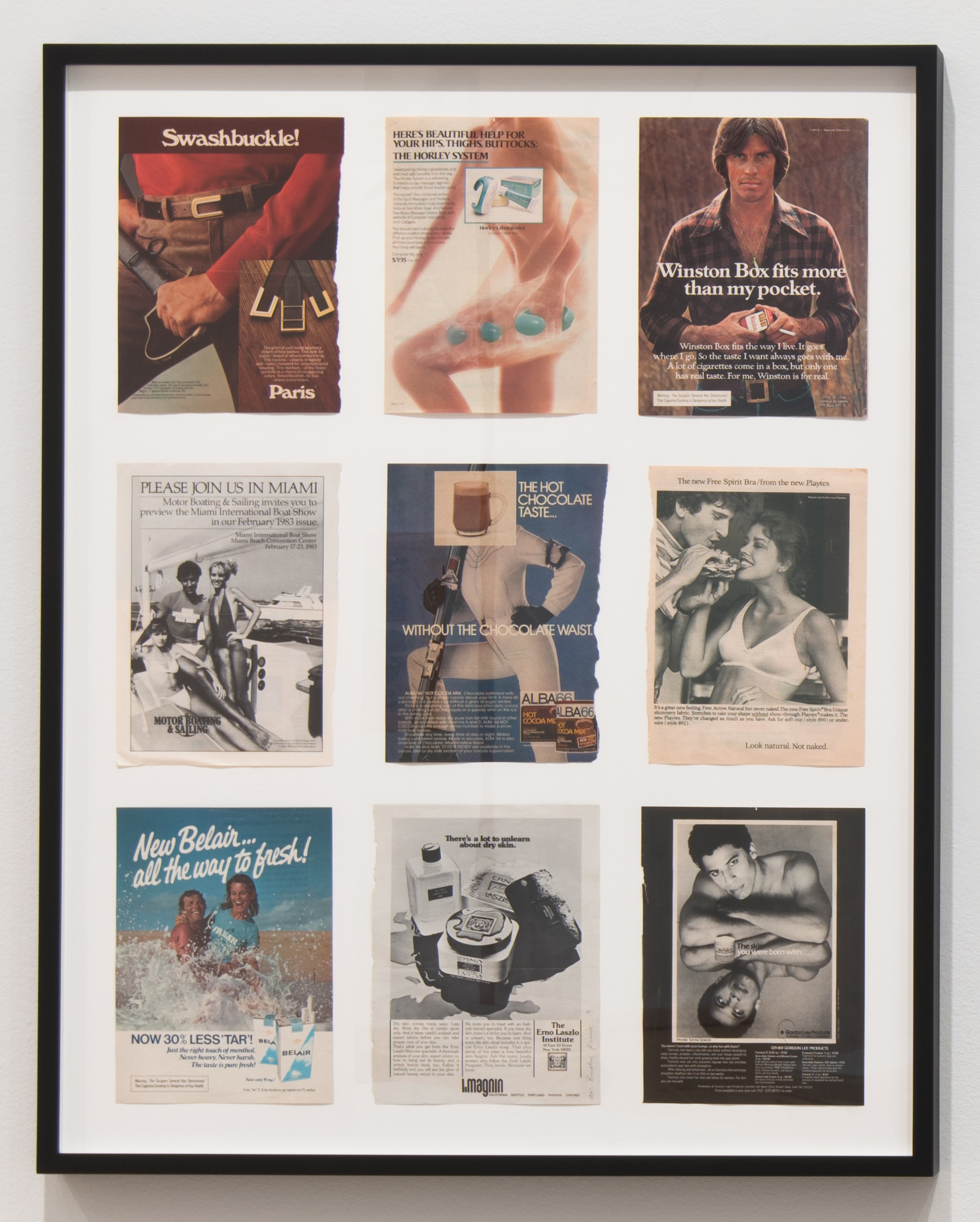 Paul McCarthy
Subjective Subliminal Ads,
1976–79
Medium: 9 magazine pages
Dimensions: Dimensions variable
Credit Line: Courtesy of the artist and Hauser & Wirth. Installation view at the Hammer Museum, Los Angeles; photography by Brian Forrest

Subjective Subliminal Ads consists of magazine advertisements directly appropriated by the artist. The imagery suggests hidden body parts, employs provocative coded language, or blatantly objectifies bodies to sell products. These "subliminal ads" are designed to produce a generalized desire in the subconscious that will translate into a presumed need for the advertised product in the viewer's conscious mind. This long-standing strategy is so ingrained in our daily experience that McCarthy need only point to it to underscore its absurdity as well as its efficacy.