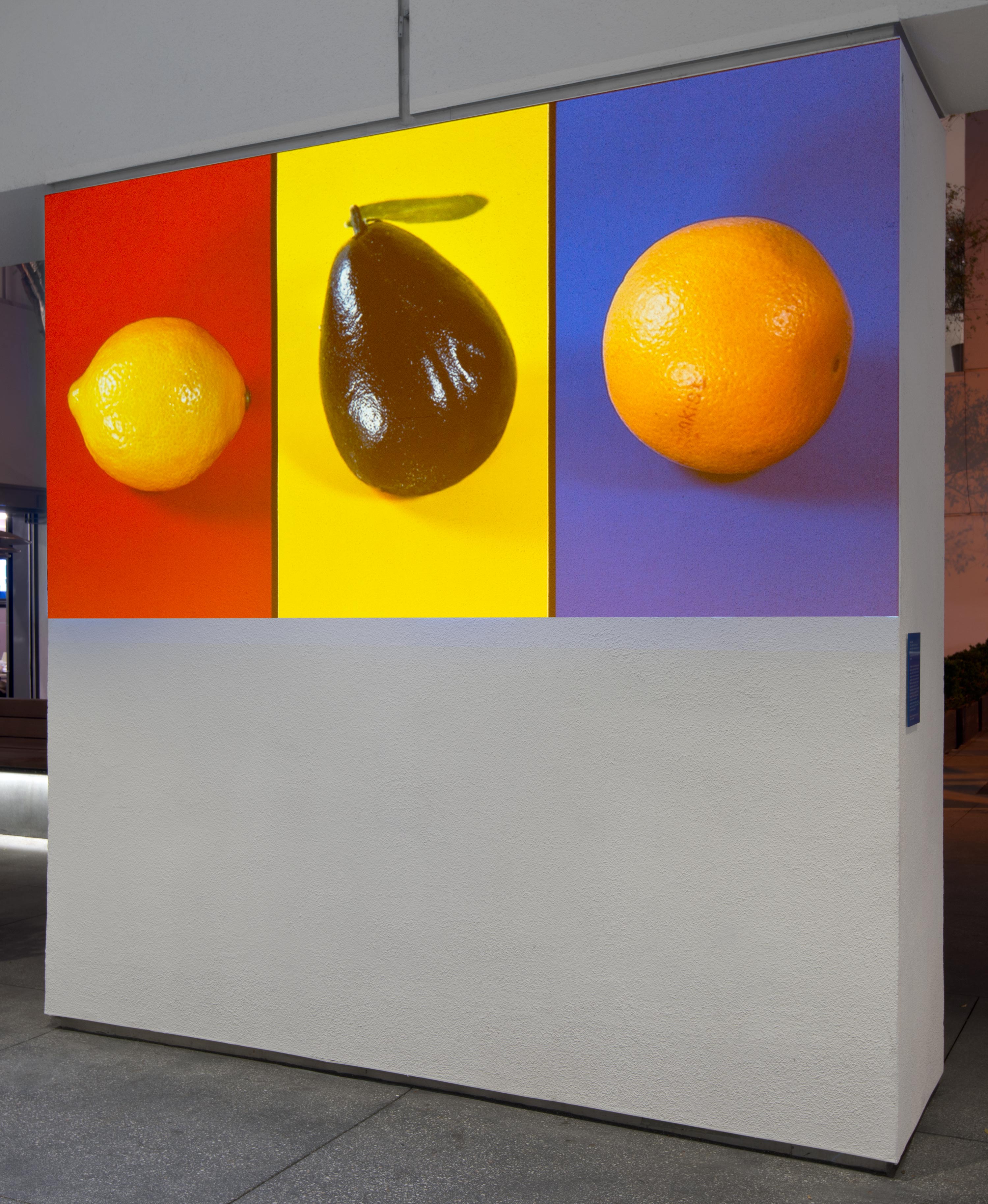 Louise Lawler
Slides by Night: Now That We Have Your Attention What Are We Going to Say?,
1985
Medium: 3 slide projections
Dimensions: Dimensions variable
Credit Line: Courtesy of the artist and Metro Pictures, New York. Installation view at the Hammer Museum, Los Angeles; photography by Brian Forrest

This projection work was originally on display only at night, visible through the storefront windows of Metro Pictures' gallery in SoHo to passersby on the street when the gallery was closed. When the three images match up, the "jackpot" is one of Lawler's photographs of art in its various contexts, including one of plaster casts taken in the storage room of the Queens Museum. Equating the gallery that represents her with both a shop and a casino, Lawler effectively called the art market a commercial gamble, and by aligning her own work with the mechanisms of retail and gambling, prompted viewers to consider art's position in relation to any other item up for sale.