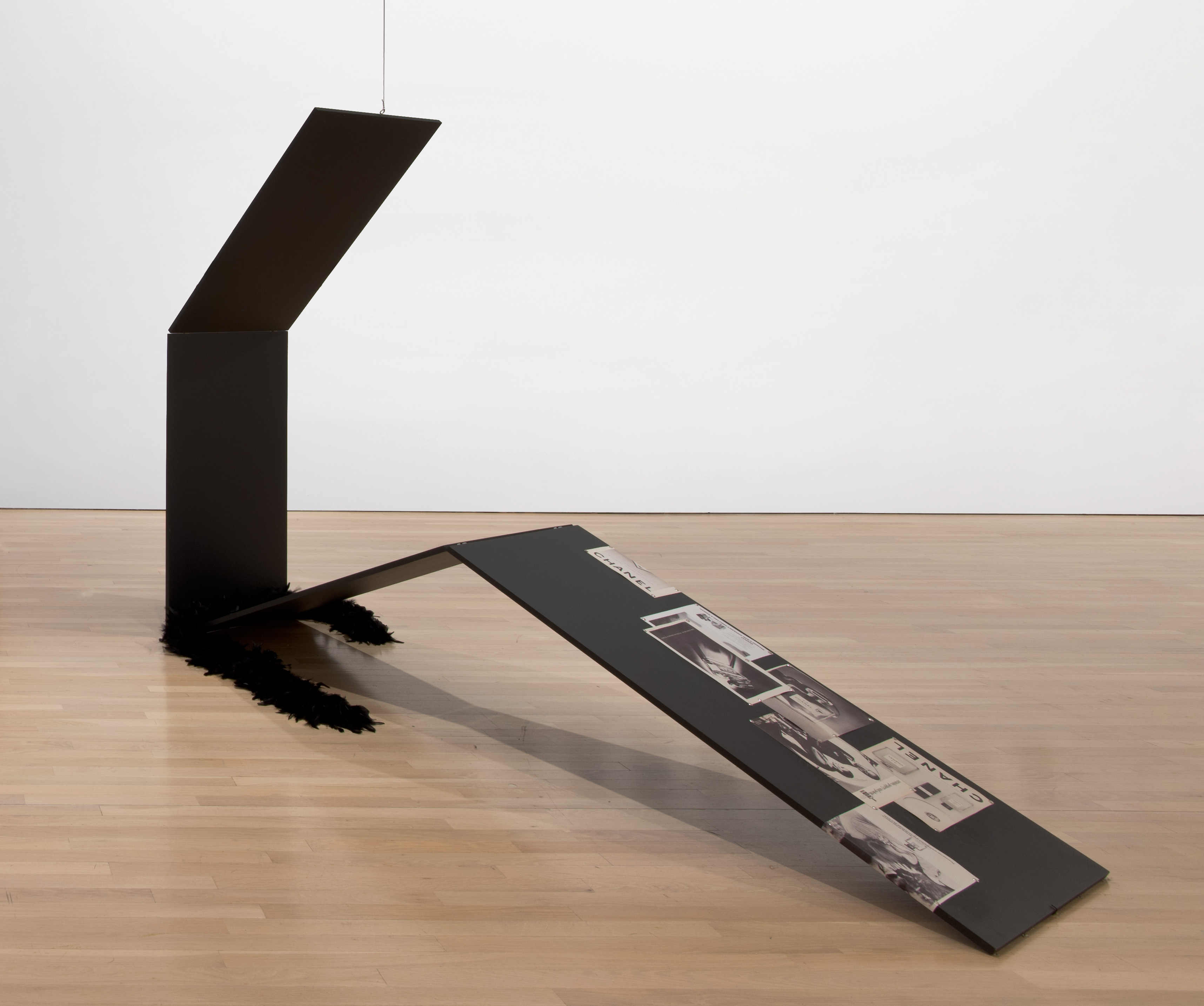 Tom Burr
Propped Perfume,
2008
Medium: Plywood, paint, steel hinges, steel thumbtacks, vintage magazine ads, feather boa, steel cable
Dimensions: 73 x 54 x 100 in. (185.4 x 137.2 x 254 cm)
Credit Line: Collection of Barbara and Howard Morse, New York. Installation view at the Hammer Museum, Los Angeles; photography by Brian Forrest

For this work, Tom Burr began with a simple geometric shape, a nod to minimalism's basic forms, and then embellished it with a number of appropriated images. His formal inquiry into the medium of sculpture is entwined with character development and questions about site-specificity. His sculptures pose, vamp, and slouch. They wear feather boas and recline with magazines, suggesting both stage sets and the functional spaces those sets approximate. Burr's humor is not a cynical response to the solemnity or "neutrality" of earlier modes of artistic production. Rather, his efforts are deployed as barometers for cultural signification and desire: to measure the effects of certain formal choices and to provide a ready platform for our own projections and mores.