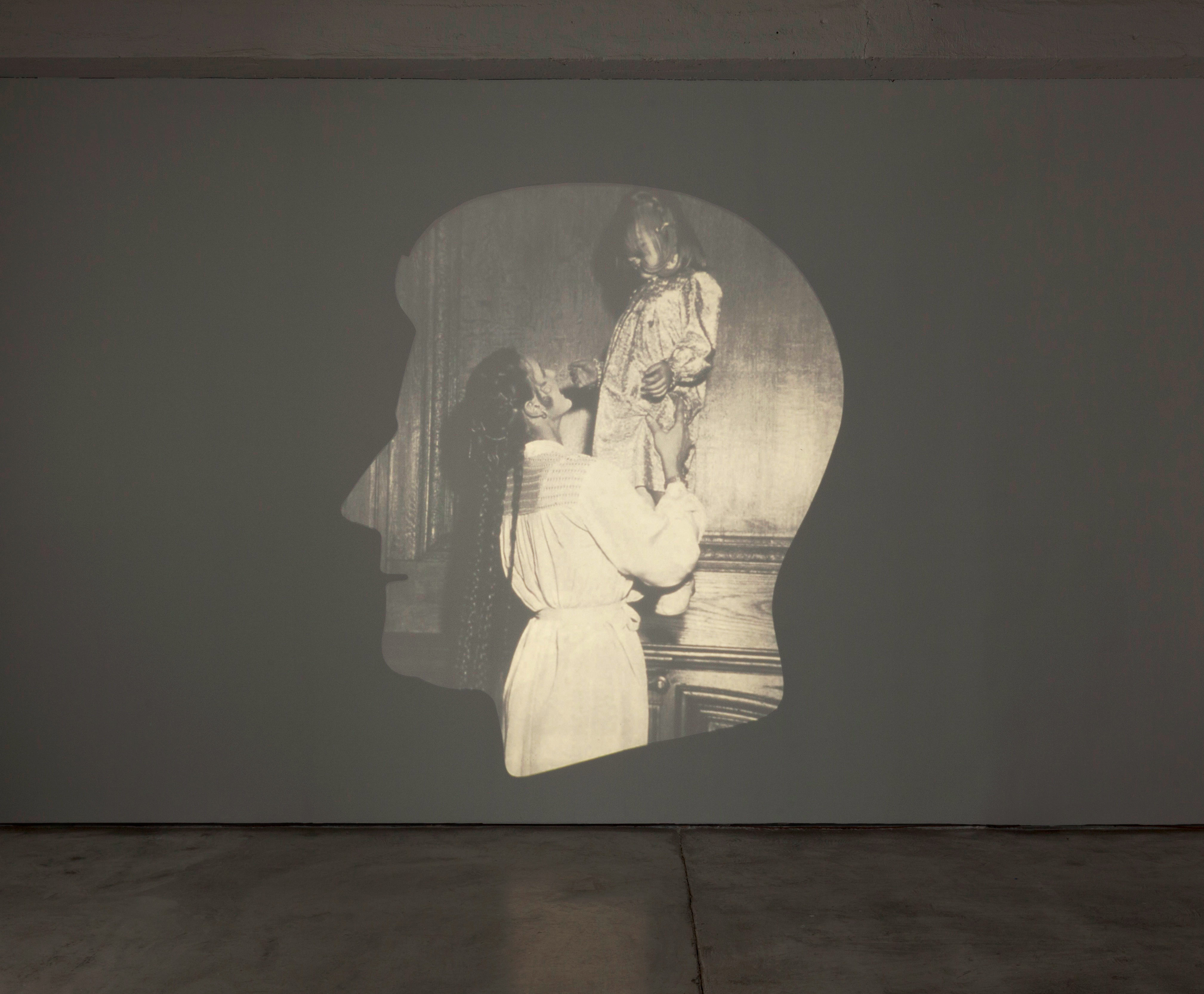 Sherrie Levine
Presidential Profile,
1978
Medium: Glass slide, slide projector
Dimensions: 144 x 84 in. (365.8 x 213.4 cm)
Credit Line: Collection of the artist; courtesy of Paula Cooper Gallery, New York. Image courtesy of Paula Cooper Gallery

In a series of slide projections and prints, Sherrie Levine combined silhouettes of American leaders with images from women's magazines, juxtaposing simplified renderings of well-known men with detailed photographs of essentially anonymous women. Presidential Profile features the head of John F. Kennedy, performing an overlay of gendered modes of representation that stand in stark opposition to each other, even while residing in a single image.