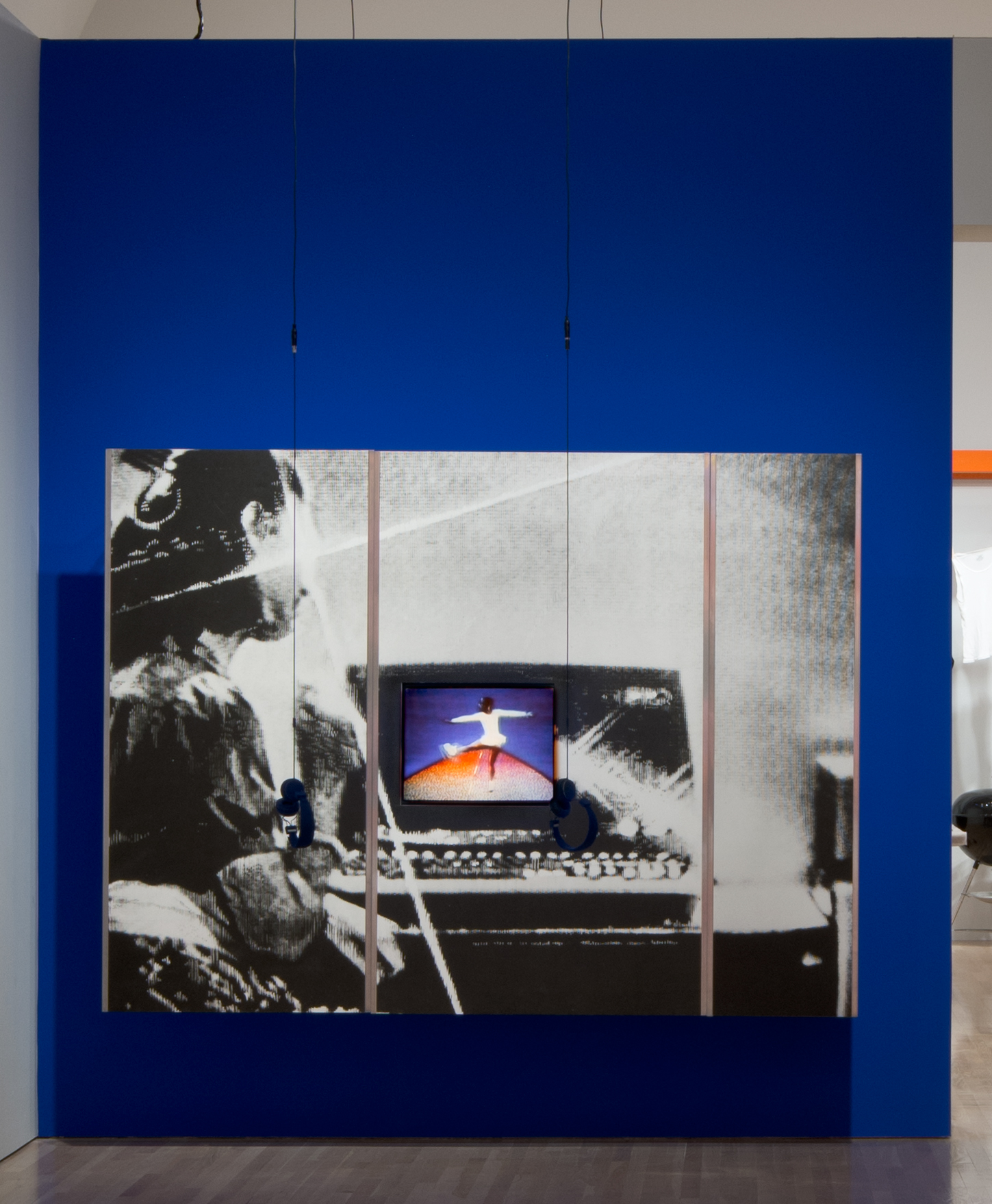 Dara Birnbaum
PM Magazine,
1982
Medium: Single-channel video, color, sound; bromide enlargements with speed-rail suspension system, painted wall
Dimensions: 71 x 95 x 20 1/8 in. (180.3 x 241.3 x 51.1 cm)
Credit Line: Collection Museum of Contemporary Art Chicago. Restricted gift of Joseph and Jory Shapiro, Mr. and Mrs. E.A. Bergman, and Mrs. Robert B. Mayer, 1984.7. Installation view at the Hammer Museum, Los Angeles; photography by Brian Forrest

Using video, sound, appropriated footage from television, and an array of editing and image-processing techniques, Dara Birnbaum has been at the forefront of investigations into the content and conventions of television and mass media since the late 1970s. In PM Magazine, she utilizes imagery from the introduction to the nightly prime-time television program of the same name. Adding a uniquely composed "acid rock" version of the Doors' well-known song "L.A. Woman," the work jarringly explores the ideologies expressed through mass media.