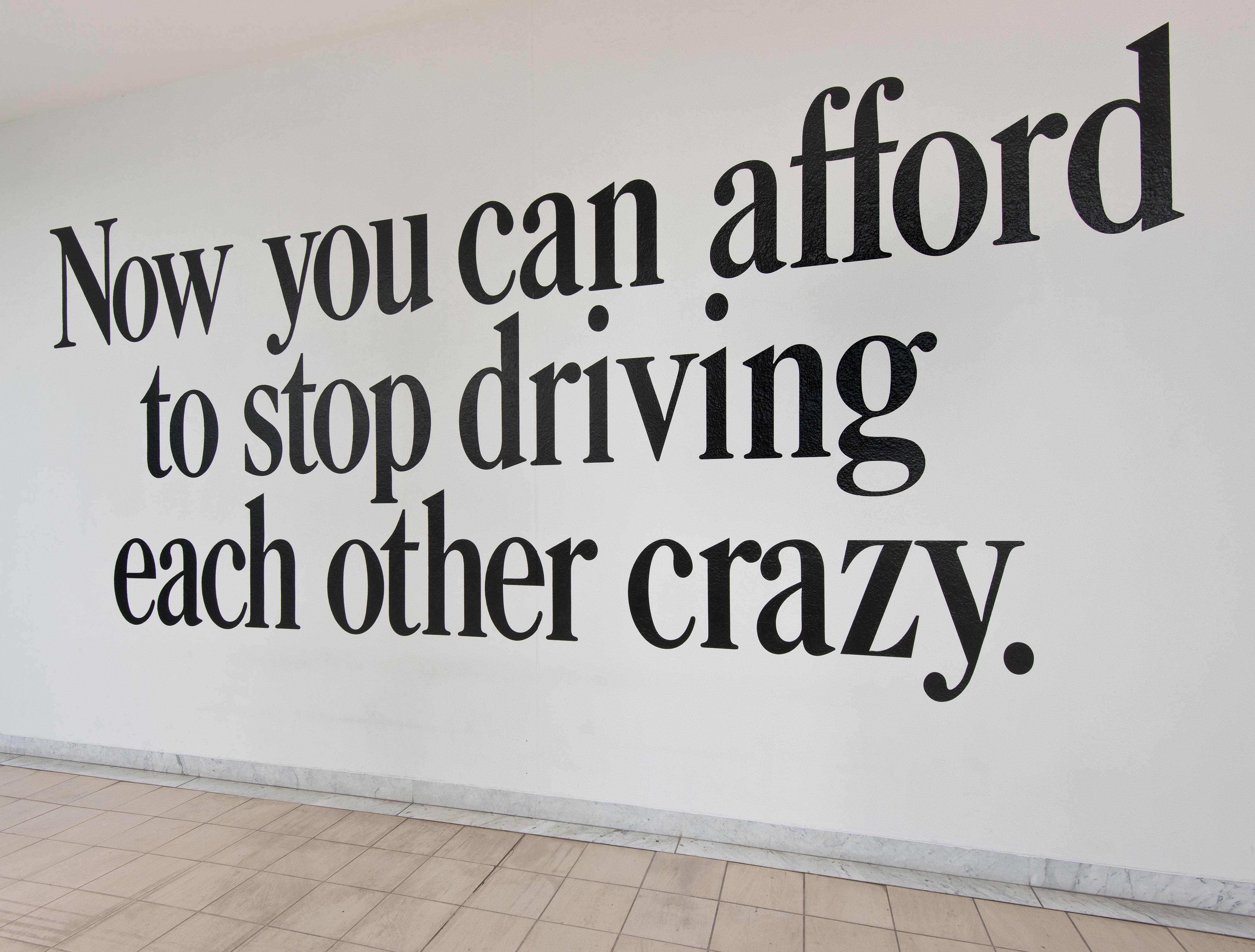 Haim Steinbach
now you can afford to stop driving each other crazy,
1986
Medium: Vinyl on wall
Dimensions: Dimensions variable
Credit Line: Courtesy of the artist and Tanya Bonakdar Gallery, New York. Installation view at the Hammer Museum, Los Angeles; photography by Brian Forrest

The appropriated text in this work might be a caption beneath a New Yorker cartoon, a tagline in an advertisement for a luxury item, or a quotation from some great work of literature. Steinbach's gesture of removing words from one context and placing them in another demonstrates their fluidity while allowing us to think about language not just as a means of communication but as aesthetic and symbolic images (letterforms) or objects (words, phrases, sentences).